The Stafford London by Kempinski celebrates hundred years of memorable moments this year. The five star Kempinski Stafford London opens its doors to the guests to experience the excitement, opportunity to share it past memories of the hotel.  In the honor of hundred year anniversary of the hotel, it commemorates the centennial celebration launching a series of events and festivities throughout the year, special packages and events. The guests can share their dreams and experience the iconic hotel's luxurious service.
The centennial occasion can be enjoyed by buying the £100,000 Anniversary Package which is meant for its VIP guests. The expensive package includes the delight of three nights stay in a penthouse of Guv'nor's Suite or Stafford Mews. The guests could choose in room dining or in dining facilities of the hotel's The Lyttelton or American bar using £10,000 dining credit which has been given for the buyer of the package. The guest will be given royal service like escort from the customs in Heathrow. During the guest's stay, he will be provided for his use either a Jaguar, Bentley or Rolls Royce limousine along with chauffeur. A butler will be waiting to attend to needs of the guest.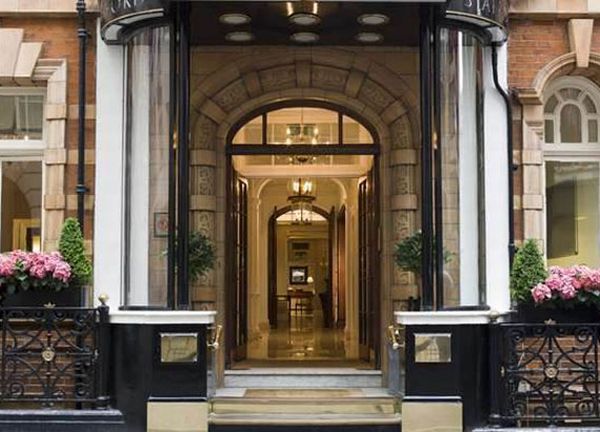 A dinner party will be arranged for ten special guests in three hundred and eighty year old Stafford's wine cellars. Chef Brendan Fyldes prepares three to five course menus. Master Sommelier Gino Nardella will serve exclusive wine for the guests. You are pampered for the occasion with the service of tailor Henry Poole and custom jewelry designer Patrick Wyatt. Internationally acclaimed photographer Alistair Morrison will be invited to take your portraits. Guests can enjoy spa or have tea in British palace. The package is available from February 8 through December 31, 2012.