Just like any holiday packages from transport companies, for this  Christmas holidays Project Dreamport has designed  unconventional themed gift packages for extremely rich based on memorabilia and sci-fi movies.  The sale proceeds of the packages go to charitable causes. Project Dreamport gift packages are Back to Future, Spy Package, TRON movie package, Indiana Jones package, and Dream Golf package.
Back to the future gift packaging is priced at $ 175,000 which fantasizes travelling with memorabilia and gizmos including time machine DeLorian with mechanical parts, flux parts, lights and gears Antigravity shoes, Pepsi bottles, and key chain. aTwenty percent of sale proceeds will go to Parkinson's foundation.
Spy collection package is priced at $450,000 the word spy itself suggests James bond movies, with the influence of his character some memorabilia are the part of this package which includes swatch watches as seen in Bonds films, two guests could watch movies and a week stay in spy school with a mission resembling bond also included in the package.
Tron movie package is priced at $750,000 with futuristic time frame based on the movie theme there are hotels and resorts. So the package consists of TRON custom made car, and TRON bike suit and TRON light cycles for him/her. T RON themed party and poster, specially designed Arcade gaming and pinball machine.
Indiana Jones package is priced at $2,750,000 the character of Indiana Jones which was a huge hit connected with memorabilia like novels, comics, games, etc. With this package one could relive the fantasy of the character which consists of 25 custom-made screen replicas, 4-movie posters signed by staff and, world tour along with an archeologist, and three expedition trips with the guests, and a certificate from Barnett College.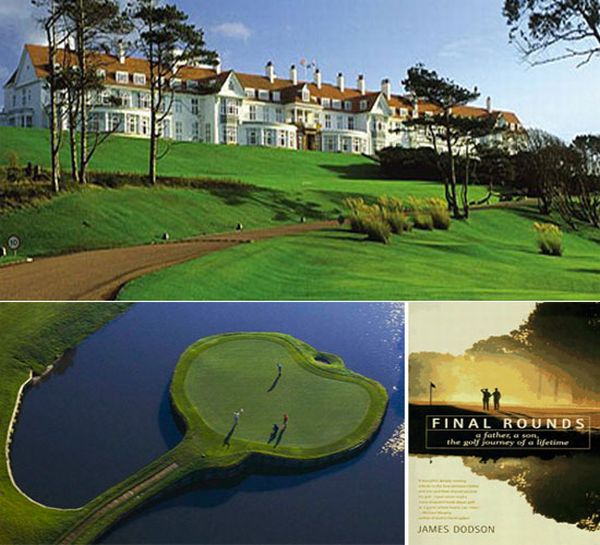 Dream Golf Package is priced at $8,500,000. The packaging includes accommodation, meals, private jet transportation, and reservation to golf courses. And there is an opportunity to become Executive producer to a film made by James Dodson, with privileges the post associated with. 20% of sales proceeds go to the charity organization Big Brothers Big Sister. You could read our articles about Virgin America's $60k offer ,$100k new year package, christmas gift list.