The wedding bells are ringing. But not because it is wedding season. A single, once-in-a-lifetime date is beckoning couples to walk down the aisle. Hailed by many as one of the most auspicious dates in the calendar, 11 November 2011, or rather 11/11/11, has become the chosen wedding date for couples from around the world. While Las Vegas is one of the most popular wedding destinations on 11/11/11, it is not the only place to feel the excitement of marriage-ready sweethearts. The wedding invites have already gone out.
1. Chapel Of Flowers, Las Vegas
What: 80 weddings scheduled for 11/11/11
The Chapel of Flowers has been preparing for the 11/11/11 rush from a year ago. The Las Vegas wedding chapel will begin ceremonies from 8am and carry on until 11.11pm. Three weddings each are on for 11.11am and 11.11pm respectively. 80 wedding ceremonies have been scheduled across 15 hours in three chapels. The madness of 07/07/07 (when the chapel scheduled a record 113 weddings) is unlikely to be repeated, though the Chapel of Flowers promises that there will not be any compromising on the experience. Brides will carry a bouquet of 11 roses and 11 calla lilies. The 11/11/11 logo will feature on the couple's photo. And guests who cannot make the wedding can watch it online over an 11-day period. But spare a moment for the five ministers who will be conducting the 80 weddings, at what we expect is breakneck speed.
2. Tiffany Masters' Post-Wedding Party At Tropicana
What: Largest wedding reception in the world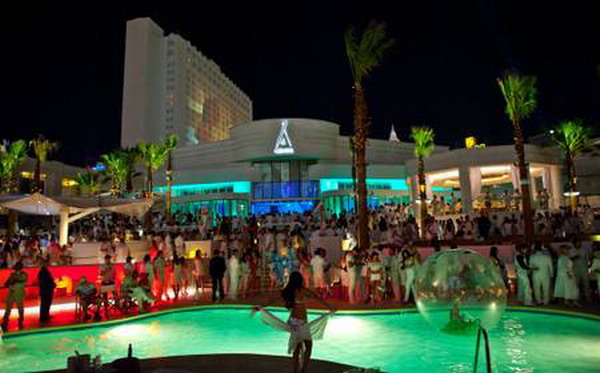 Of course, it is not going to be about the weddings alone. A post-nuptial party is a necessity. Nightlife veteran Tiffany Masters' is taking care of that part of the picture. She is organizing not just any reception, but the largest wedding reception in the world. The venue is Tropicana at Las Vegas. Initially, Masters had estimated about 3,500 weddings in Vegas on 11/11/11. Apparently, over 4,000 wedding licenses have already been issued. That number is expected to rise, as the marriage license bureau will remain open despite it being Veterans Day. Masters is also ready to conduct impromptu ceremonies for couples who cannot get a spot elsewhere. A wedding photographer will be included in the deal. In fact, Masters has promised to officiate ceremonies herself if the need arises. There will be 1980s music on offer, with the Spazmatics performing live. Masters may have picked her occasion perfectly. Apparently, some 75,000 weddings are expected to take place in the United States alone.
3. Aleenta Phuket-Phang Nga, Thailand
What: 11/11/11 The Wedding of a Lifetime package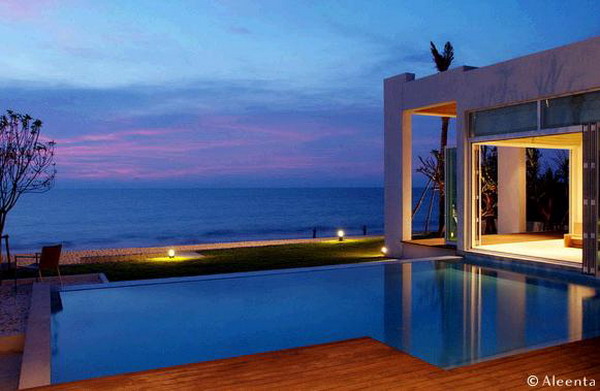 Marriage ceremonies are special affairs. So why not splurge on The Wedding of a Lifetime? This wedding package from Aleenta Phuket-Phang Nga will set you back by a minimum of $2,943. That's the starting bid at this unique wedding auction – a one-of-a-kind event for a once-in-a-lifetime date. $2,943 is the starting bid. The highest bidder will receive a smashing wedding package that includes a marriage ceremony at the Grand Villa Satis for up to 24 guests, the services of a photographer, a master of ceremonies and more. The deal also includes a one-night stay at the resort for the newly-weds, luxury spa treatments and airport transfers. Guests will get to choose from an array of wines and spirits plus an elaborate menu of Thai and international dishes. So get ready to let the date work its magic.
4. Scott Pittman And Liz Mongro Get Married
What: The wedding theme is 11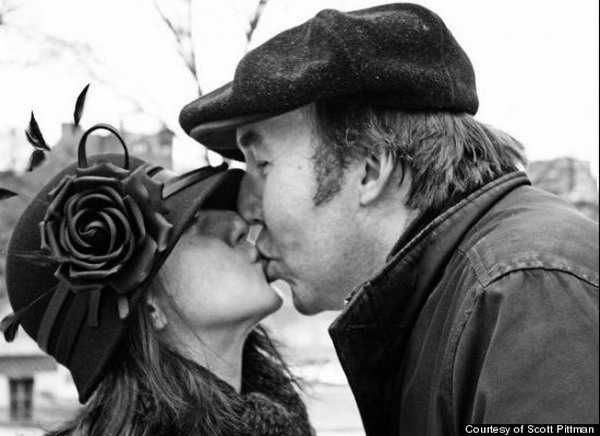 11/11/11 convinced long-time couple Scott Pittman and Liz Mongro to finally tie the knot. The pair have been together for 25 years without feeling the need to marry. Until now. The sweethearts have decided to pay homage to the special date. Theirs is a theme wedding that celebrates not only their love, but also the number 11. It all begins with a breakfast that starts at 11.11am sharp. But there is room for confusion, as all the tables will be marked "11". This maybe a fall wedding, but the DJ has been instructed to play Stravinsky's "Rite of Spring". Why? Because one of the measures in the piece features all 11 quarter notes simultaneously. There is one other 11 connection for Scott and Liz. Their honeymoon venue in Sicily (a luxury property that belongs to Liz's father) is spread over 11 acres.
5. Walt Disney World
What: 11 weddings scheduled for 11/11/11
Fairy tale weddings at Disney World are nothing new. But there has been a definite spurt in the demand for Disney weddings in time for 11/11/11. Walt Disney World, Orlando will be organizing 11 weddings throughout the day. One pair has made it a tradition to wish each other at 11.11. Another pair wants to marry on the same day as their grandparents. A third shares history working at Disney's Hollywood Studios. Plus, their favorite roulette number is 11. Most importantly, having an anniversary on 11/11/11 is hard to forget. Each year, some 1,000 couples exchange wedding vows at a Disneyland, Disney World or on a Disney Cruise Line. Moreover, this year is special for Disney's Fairy Tale Weddings & Honeymoons – it turns 20 this year.
6. Crowne Plaza Times Square, New York
What: 11 weddings scheduled for 11/11/11
According to many experts in astrology, numerology and the like, 11/11/11 is one of the luckiest dates in a century – it helps that it happens once every hundred years. So, if you were to get married on 11/11/11, many believe that it would foretell years of love, luck and good fortune. Like other wedding venues around the world, Crowne Plaza Times Square in Manhattan is carrying out weddings for eleven lucky couples from across the United States of America. VH1's "Tough Love" star and matchmaker Steve Ward will be taking charge of these 11 ceremonies. The scheduled time is 11. The lucky couples emerged winners in the Crowne Plaza "Marry Me 11.11.11" contest. Nearly 600 couples participated in the contest, submitting their love stories in the hope of being the chosen ones for the 11/11/11 weddings at New York City. Prior to D-day, couples were scheduled to set out on a day of romance in NYC on 10 November. But this are not the only Crowne Plaza weddings. The hotel chain is playing host to numerous other couples from around the world as they exchange their wedding vows on 11/11/11.