Artist Jeff Koons is known for his quirky artworks. Jeff Koons' balloon dog, Cannonballs Watch and Blue Diamond are testament to his style. There was also the Jeff Koons' hanging heart. The Koons heart auctioned for $236 million in 2007. Here he is again, making waves with a scale model of a BMW racing car.
The scale model of the M3 GT2 by Jeff Koons is a true celebration of color. Reds, blues, greens, yellows – name any color, and you will find it on this 1:18 scale model. Automaker BMW approached Koons in 2010 to ask him to be part of the company's "Art Car" project. Koons was commissioned to redesign the M3 GT2 using his signature style.
This colorful scale model is a miniature replica of a full-scale version that will participate in the upcoming 24 Hours of Le Mans endurance race. Koons even held meetings with BMW's design head Adrian von Hooydonk to ensure that his designs do not affect the aerodynamics of the car.
The mini car comes packaged in with an acrylic platform and a transparent top. This set of wheels is designed for display. And collectors of miniature cars would love to own this striking version of a real life racing car. Of course, this is no ordinary car. It is a piece of art, created by a contemporary artist. There is bound to be some investment quotient to this one.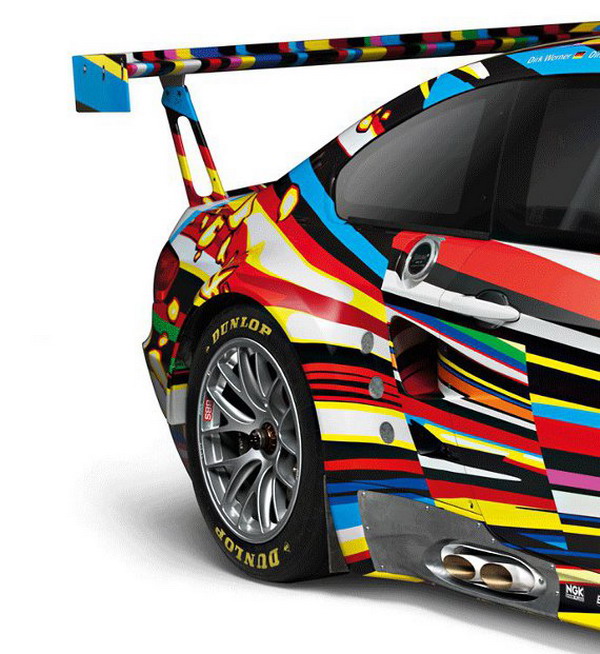 The scale model of the M3 GT2 will go up on sale from December onwards. You can buy it exclusively from the BMW Shop for $224. Isn't the miniature M3 GT2 by Jeff Koons a great Christmas gift idea?