The best Halloween parties are all about making a splash. But what to do you wear to outdo your vampire outfit from last year, or the invisible man costume from the year before? Help is at hand, especially if you have a budget that touches a million dollars. The most expensive Halloween costumes are sure to strike fear in your heart. Check out this list of frighteningly expensive Halloween outfits. The cheapest of them costs a little over $800. Scared yet? Have a look at the scariest and most expensive Halloween costumes of 2011.
1. Halo 3 Master Chief Supreme Edition Men's Costume
Price: $808.89
Where: Costumesupplies.com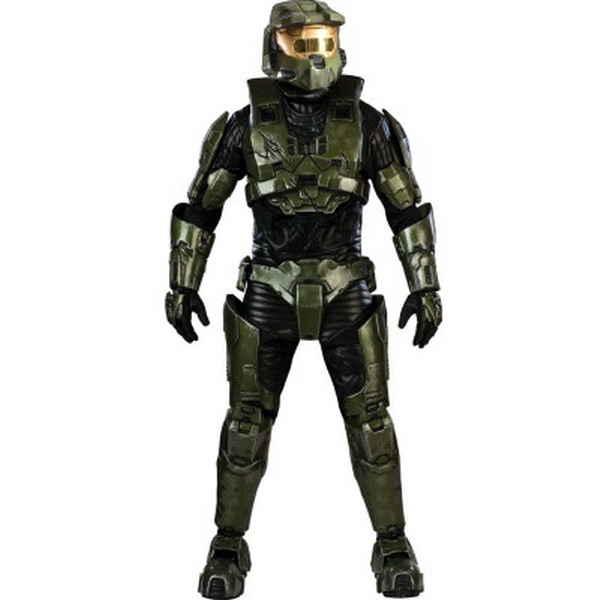 If you want to save the world from the host of creepy-crawlies, witches, warlocks, vampires and zombies that prowl the streets on Halloween night, the Master Chief costume is a good bet. The quilted jumpsuit features EVA armor, a two-piece deluxe helmet, gauntlets and boot tops. And of course, you have the satisfaction of being dressed as one of the most popular game characters ever!
2. Orange State Prison Jumpsuit Costume
Price: $999.99
Where: Amazon
I do not understand why these prison threads would cost just shy of $1,000. But if you are looking for an authentic looking prison costume, without actually having to go to prison for it, this is your best bet. It has "State Prison" emblazoned on the back. Go for it even if orange is not your color. It is Halloween after all.
3. Elvis Supreme Edition Collectors Adult Costume
Price: $1,105
Where: Amazon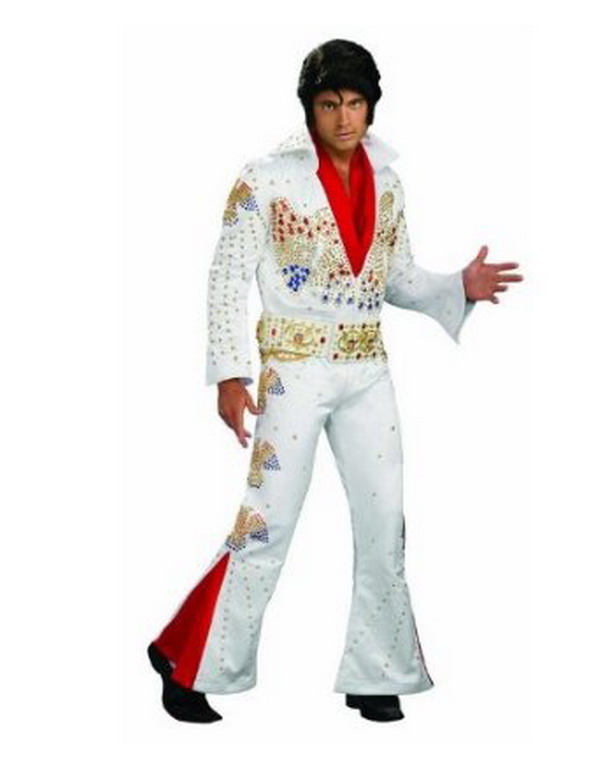 There is no good or bad time to play Elvis. If you are musically inclined and love to rock and roll, this collectors edition Elvis costume should be just the thing. The flashy red-and-white outfit with gold grommets and rhinestones are sure to make you stand out in a crowd of evil witches and the undead.
4. Replica Anakin Skywalker Costume
Price: $1,299
Where: Halloweencostumes.com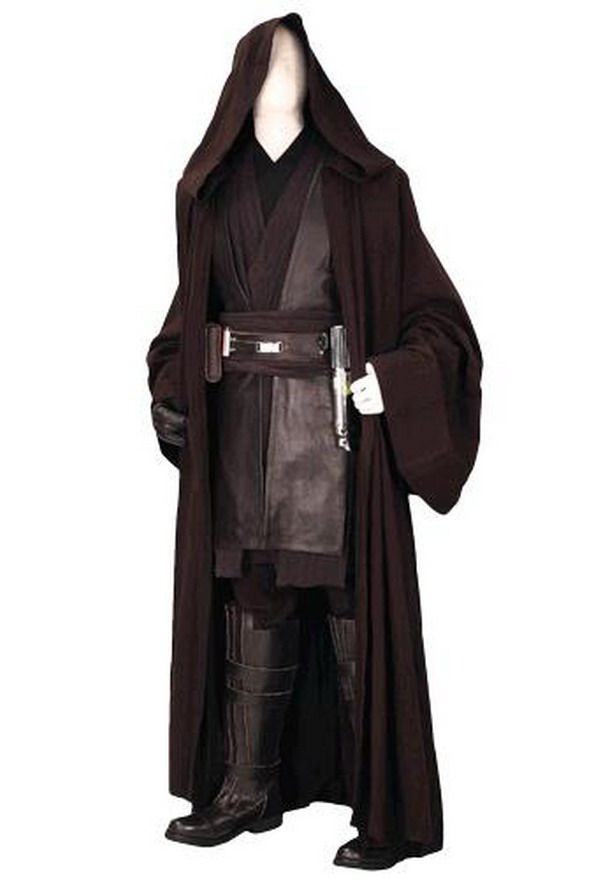 Halloween is not Halloween without somebody going the "Star Wars" way. And Darth Vader – whether young or old – is the perfect addition to a Halloween gathering. This young Darth Vader costume is big on details (which might explain the price). Buyers will receive a cloak, an inner shirt, an outer tunic, a cloth belt, pants, a leather belt with accessories, leather gloves and a leather shoulder strip tabard. Whew! I would not be surprised if the dressing up wears you out even before the party begins.
5. Fish Mascot Costume
Price: $1,369.95
Where: Amazon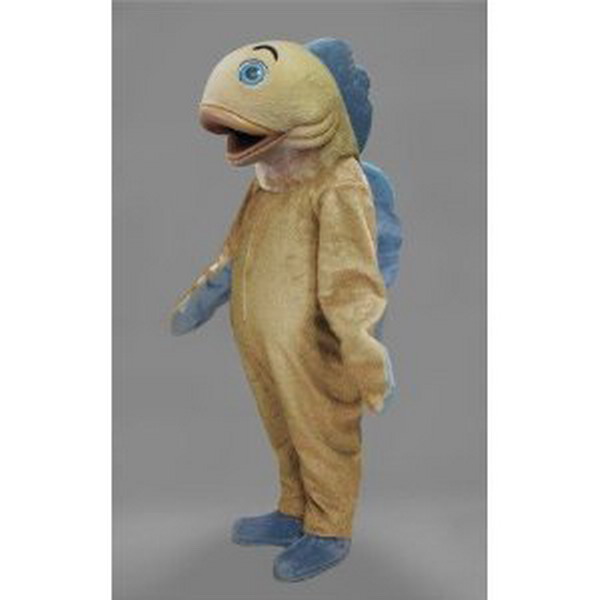 This one is for people with a sense of humor. Is this fish out of water supposed to look scary? It fails on that count, and looks almost cute. The coolest thing about this fish mascot is that it features a screened vision panel, for when the lights go out. Also, we love the in-built fans to ensure you do not melt inside the costume.
6. SIREN Gem Tron Legacy Costume
Price: $2,500
Where: Ebay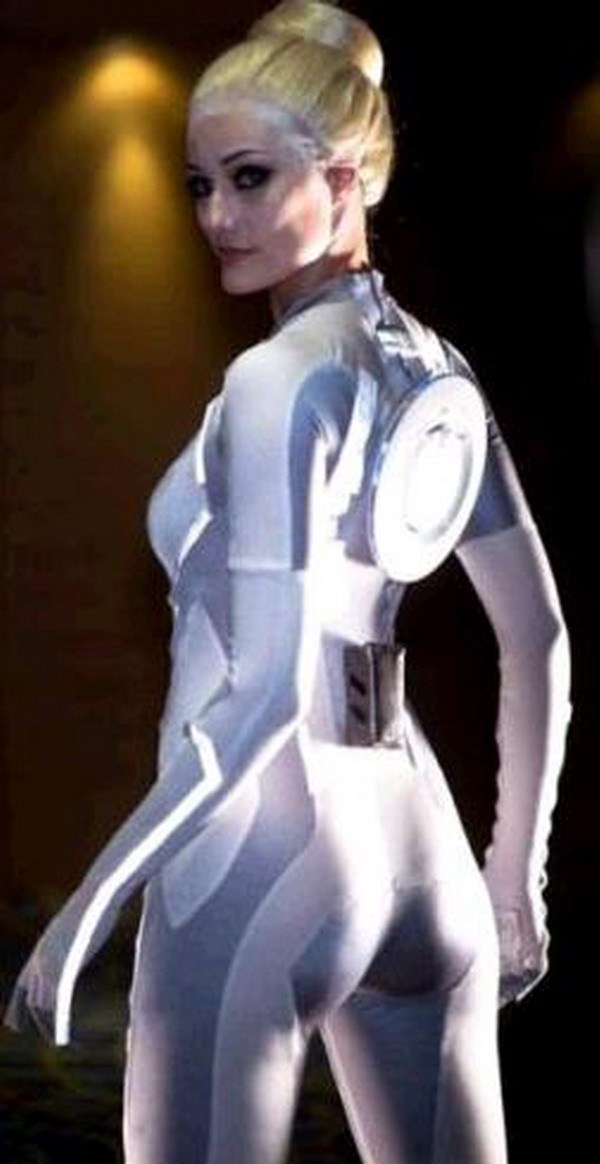 Tron Legacy movie fans, this one is for you. The SIREN Gem Tron Legacy costume is super-slinky, and sure to make you the bombshell of this party. According to the seller, this is not just another Halloween costume, but a highly accurate replica of what you see in the movie. Is that reason enough to shell out $2,500?
7. Medieval Gothic Full Suit of Armor Costume
Price: $9,915
Where: Ebay
Go medieval Goth this Halloween with this full suit of armor. The armor costume is entirely handmade, and really looks like one of those creepy knights that come to life when no one is looking. Buy it, if you can afford the near $10,000 price tag.
8. Veniamin's Human Slinky Costume
Price: $1 million
Where: Ebay
Now this one is really colorful and it brings back memories of vending machines that offered slinky toys. Those vending machines are a thing of the past. So if you are in the mood for nostalgia and have a million dollars to spare, this "one size fits most adults" slink costume is hardly likely to be owned by anyone else.
Via: ABC News