Steve Jobs is no more but the iPhone 4s is here. There are several luxury apps in the market ready to be loaded in your iPhone. You have a variety of apps, right from yacht brokerage to Hublot novelties to an app that allows you to design your dream super car. It is somewhat cool to carry these luxury lifestyle apps in your phone. It acts a s a guide and at the same time projects your personality and interests. We have selected ten of the coolest luxury apps for you here. Check them out and load them on your new iPhone 4S.
Hublot was one of the first luxury brands to launch their app for iPhone. They have used the augmented reality technology to offer the Try It function. It allows you to see how a particular timepiece will look on your wrist. All the new novelties by the Swiss brand can be seen in panoramic, 360-degree viewing angles. The fun part of the app is Compose Your Hublot function. You are invited to choose a color and sound depending on your mood and the app suggests the Hublot model that would best fit your aural and chromatic inclinations at that time.
2.    App by Omega
This app by Omega has all the watches made by them. You can check their entire collection in high resolution images. You also get all the technical specifications of the watches. The Watch finder function lets you navigate through the entire collection to zero in on the watch that fits your exact specifications. One of the functions allows you to display the time and date on virtual Omega Ladymatic and Hour Vision watches. There is a news and video section as well. The wallpaper selection boasts of high power celebrities who have been Omega's ambassadors including Nicole Kidman, Cindy Crawford, Zhang Ziyi and George Clooney.
3.   App by Audi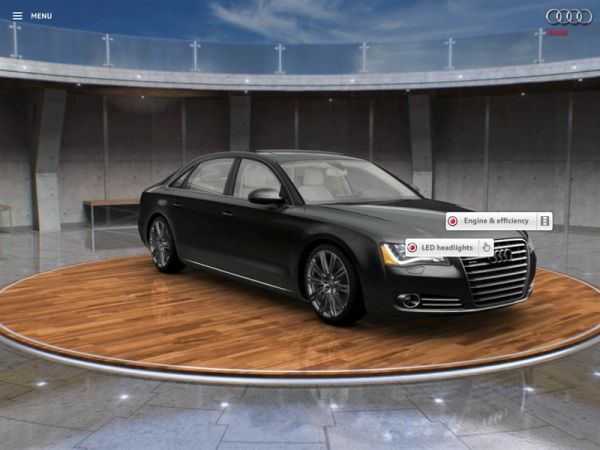 They have created a special app for their Audi A8. It gives you the real feel of the car which can never be possible through a paper brochure. You see a cinematic trailer first and then a drop down menu allows you to explore all facets of the luxury sedan. The fun part is that you can build and save your own bespoke A8 in a "garage". A distinctive feature of this app is the voice-over narrative that highlights the stand-out features of the car and makes it an engaging virtual showroom. It works like your personal sales person.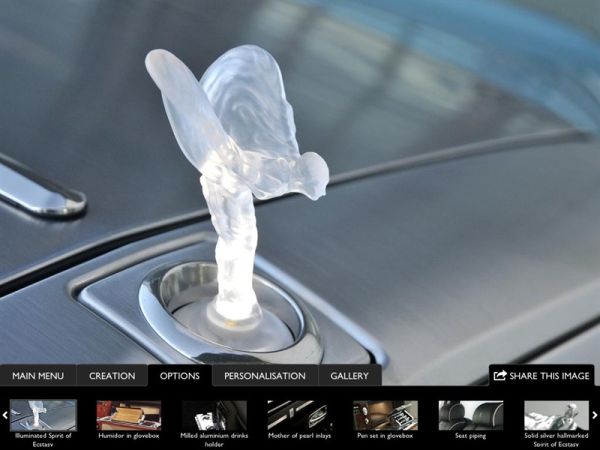 Rolls-Royce Ghost boasts of a dedicated mobile application. And one must admit that it is as smooth and luxurious as the exclusive saloon. The app also allows you to mix and match in terms of exterior and interior color and wheel mount selector. You can save the image of your dream Ghost and show it off. The dealer locator function is also quite useful. The app by the luxury car maker is rich and is full of wallpaper worthy images.
This is a new app which is aimed at the romantically inclined and was launched earlier this year with a lot of fanfare and publicity. The interesting part of the app is that it keps getting updated constantly as real-life couples can submit film and photographs as a personal testament to their evolving relationships. The app provides tips for love-struck couples as Tiffany is considered to be an expert on the subject. The Love is Everywhere section allows you to insert a heart at a desired point on a map which is significant to your love story. You can also send a note or mark a favorite rendezvous.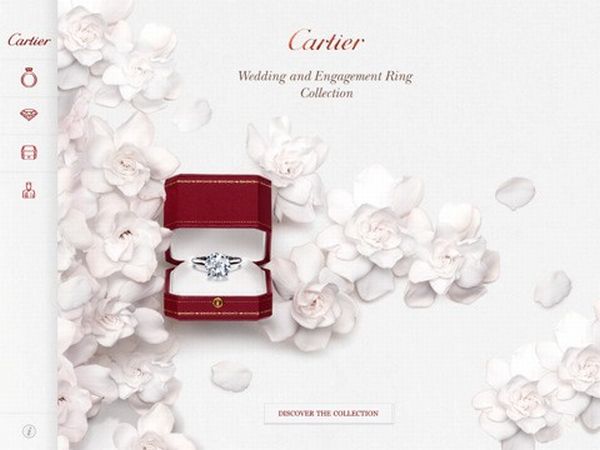 As the name suggests, this app is aimed at brides to be. It features a wide collection of wedding and engagement bands by the French jeweler. The app allows you to zoom in and examine the styles on offer including Solitaire 1895, Ballerina, Declaration, Honeymoon, Emblematic rings and Exceptional rings. A very useful feature of the app is that by placing an existing ring on the screen, you get to match it to the ring sizes available at Cartier. You may save your dream ring in your wish list and then visit the nearest Cartier boutique to turn the dream ring into reality.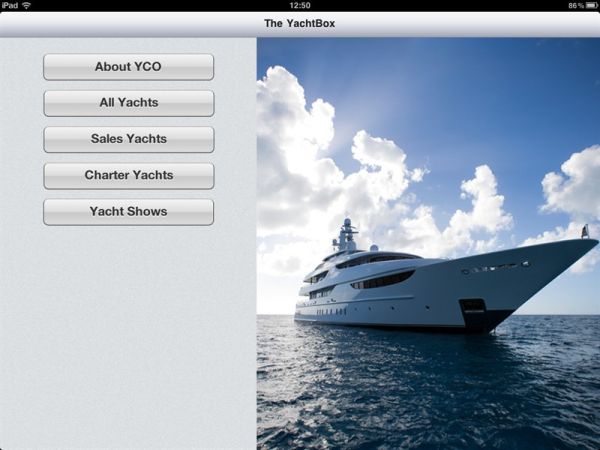 This is perhaps the first application that functions like a yacht brokerage. This user friendly app enables you to browse through an extensive catalog of superyachts for sale or charter. You can search for a yacht by company name, port locations, number of guests to be on the vessel, size and price. It is a must have for a boating enthusiast or a potential yacht buyer. The app provides a concierge type service and helps you charter a yacht from any company around the world. The app highlights all the major yacht exhibits and events with all the relevant information and a map of the layout.
8.   App by Gucci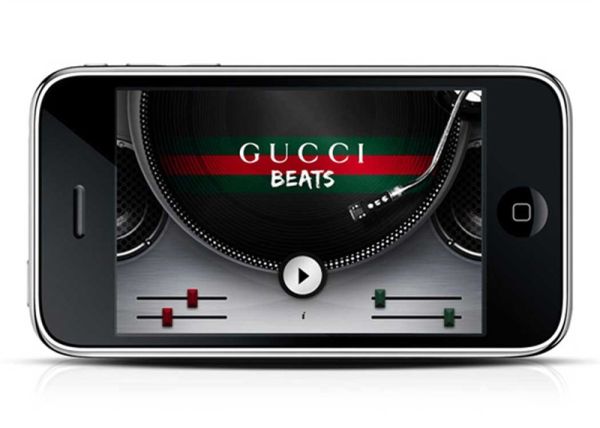 The app by Gucci is somewhat different in the sense that it is a virtual style magazine. You get to watch behind-the-scenes videos of fashion shoots and interviews with Gucci ambassadors. There is a video blog by Creative Director Frida Giannini. There is a playlist of updated songs personally chosen by Giannini herself. Apart from all this there is editorial and shoppable content. For frequent travelers there is the Little Black Book section that lists out stylish hang-outs in more than 30 cities. There is Frida's Favorites also that lists out the best restaurants, bars, clubs and hotels.
9.   App by Tod's
Tod's has adopted an unusual style to highlight its bags through this app. The app reads like an intimate diary of the lives of six women and the emotional connections they share with their D-Bag. You keep getting gorgeous close-ups of each bag in the D-Bag collection. The application also has store locators to guide you to the nearest store when you want to buy a Tod's bag.
The Swarovski Refract app will simply dazzle you. It enables you to create your own audiovisual artwork. You can create a colored prism by tapping on the screen thrice. You can keep adding facets to it by clicking other areas of the screen. You can compose images like the crystals the brand is famous for. The images you create can be saved as a wall paper or can be shared with friends like virtual postcards. It will also prove to them your creative instincts.