Shakti could have been created by someone who not only loves mountains but is passionate about them. Jamshyd Sethna, the founder of Shakti Himalaya, fell in love of mountains as a schoolboy in Darjeeling. As a young tea planter in Upper Assam, he lived in the mountains and got to know them well. Today Jamshyd is known as one of India's leading travel professionals. His extensive travel experiences, his passion for mountains in general and Himalayas in particular and his love for food and art have all contributed to what Shakti is today.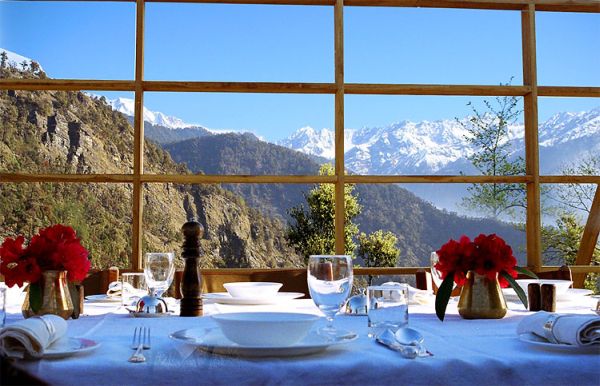 You rarely get the chance to be as close to the nature as Shakti is. You are up close with the snow covered peaks. The rhododendron forests and the crystalline air encourage you to be out early when there is still a pink glow over the snow covered peaks. For people living in large cities it could be the first experience of real silence even on the outside. There's no sound, other than the breeze and an occasional snatch of birdsong. A river at the base of the valley is close enough for you to go fishing with a picnic lunch.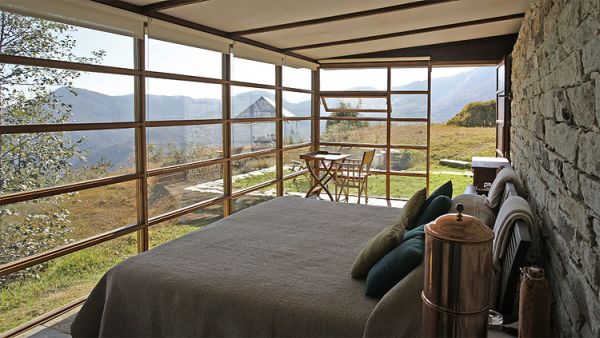 The lodge fireplace is the point where everyone gathers in the evening and you really feel the warmth in the atmosphere. The delicious dinner can surprise you as you wouldn't expect such elaborate and delicious fare up in the mountains. You sleep well at Shakti, better than you can ever remember sleeping. The prices start from $1916 per person on twin sharing basis for a 3 night, 4 day package. The cost is all inclusive and includes all meals and beverages, activities, an accompanying English speaking guide and porters and all transfers to and from Shakti.
Via: designyoutrust