If you were looking for watches that are somehow related to gambling and James Bond, you should take a look at the watches by Perrelet. The two limited editions of Perrelet watches look really cool, and bring back memories of the days when you lost at the casinos and also tried to live the 007 life. The Turbine 007 watch brings back memories of several James Bond movies and they all look good if you asked me.
The watches are from a very prestigious institution and there is no way one could go wrong with this and that is perhaps why it becomes so important for us to make sure that everything goes alright and that everything works the way it has to, even the Tourbillion. Version 1 (Ref. A4018/1), Version 2 (Ref. A4018/2) and the Version 3 (ref. A4018/3) all have different arrangements and they all look well. If your idea of buying a watch is to make sure that you have great amounts of wealth to show around and to impress people, these watches might just be what you need. Both of them cost $6,000 and could be one of the best ways to make sure that you have what you want and that the watches are also reflecting your own personality.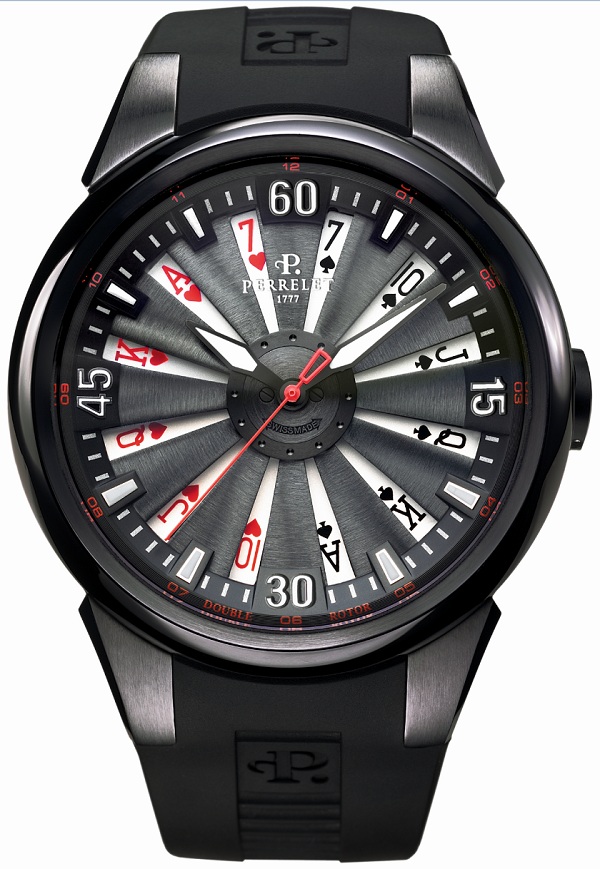 Moreover, $6,000 is not a huge amount and you could easily buy both of them if you prefer to do so. So go ahead, and try to get both the watches before they are sold out and are out of your reach.