Fine jewelry is one of the best gifts to give to a woman. Earrings, necklaces, rings, bracelets – there is so much from which to choose. Of course, 18-karat gold pieces do not come cheap, but it is sure to bring a shine to her eyes. Speaking of 18-karat gold jewelry, Brazilian jeweler H. Stern has launched a new sphere-inspired collection. Interestingly, the collection is named "Copernicus". Yes, the reference is to the 16th-century German astronomer who believed that the sun is at the center of the solar system. His heliocentric model was later proved to be correct, even though many refuted the idea at the time.
Centuries later, Copernicus' concept of the planets encircling the sun has inspired a jewelry collection by H. Stern. Robert Stern, the president and creative director of the jewelry house revealed that nature has always been an inspiration for the firm. He added, "This time I had orbits on my mind." The Copernicus collection includes 24 pieces of 18-karat gold. A signature diamond bead is used on several of the pieces. Loops, spheres, curves and a sense of infinity pervades the pieces in this collection.
The Copernicus bracelet featured in the picture at the head of this article, is loopy and intricate. Yet, the lines seem so simple and minimal. This one is a statement piece, and despite all the orbital looping, it seems so effortless. This yellow gold and Nobile gold piece with diamonds costs $33,500.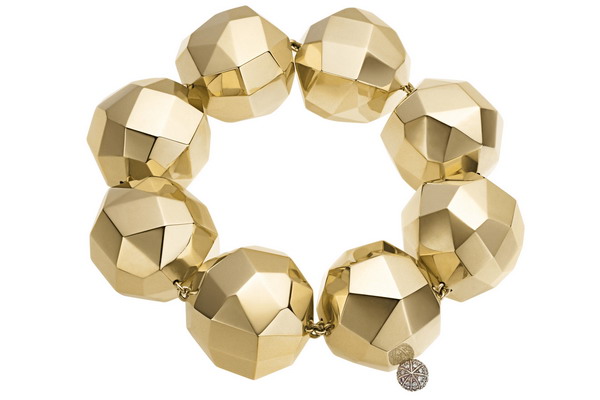 This cool bracelet featuring hollow faceted baubles is an attention-getter like no other. This stunning little conversation piece will set you back by a staggering $34,000, but it will be the perfect accessory for any big event.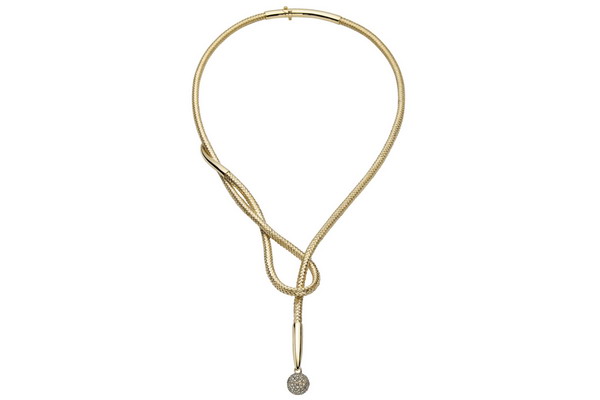 This light and elegant necklace in matte 18-karat yellow gold and Nobile gold with diamonds features a signature diamond bead pendant. Priced at $9,000, this is one is subtle and oh-so-pretty.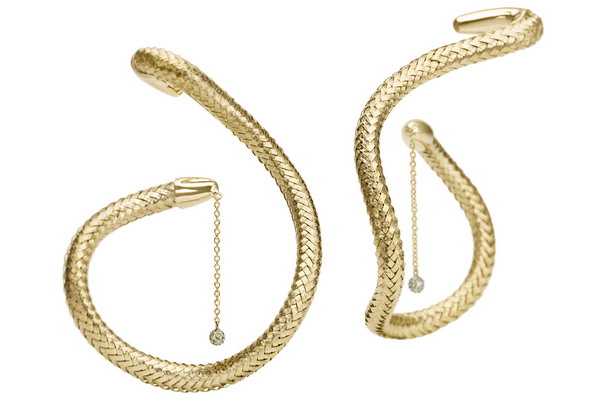 If you want a piece of the Copernicus collection but are on a tighter budget, this $4,500 pair of earrings in matte 18-karat yellow gold with diamond accents is just the right fit. It is the perfect complement to that little black dress.