The East holds great promise for luxury brands these days. So it is hardly a surprise that international brands are falling all over themselves to establish new luxury stores in the emerging nations like China and India. Of course, established markets like Japan and Australia continue to attract big labels. Here is a look at the newest shopping destinations that have opened up in the markets of Asia and Australia, and a few that are awaiting a grand inauguration.
New Stores
1. Luxury Brand: MCM
Where: Beijing, China
When: Opened on 20 April 2011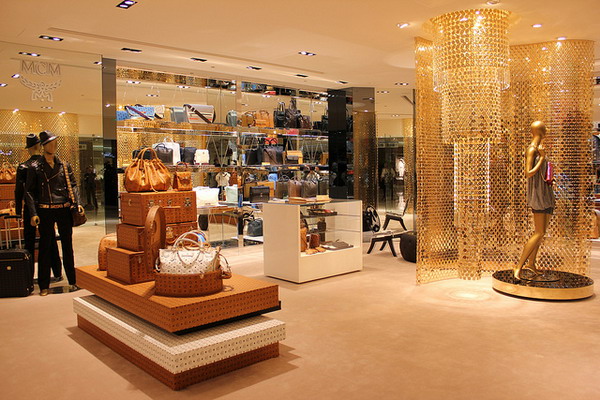 Luxury lifestyle brand MCM is among a host of other luxury brands looking eastwards. The German group recently opened its maiden flagship store in Beijing in April this year. A bevy of stars like actor Zhao Wei and supermodel Che Xiao attended the grand opening of the new luxury store. The swank new outlet is located in the city's posh Shin Kong Place mall. Spread over 200 square feet, the new MCM store features a special area for VIP customers as well. Gold brass plate curtains featuring the MCM logo add a generous touch of bling. The new Beijing store brings MCM's tally of stores in China to eight.
2. Luxury Brand: Versace
Where: Beijing, China
When: Opened on 17 March 2011
Luxury fashion house Versace increased its count of stores in China by opening a new store in Beijing. Versace's new Beijing flagship store is located in the Sanlitun North Village shopping area. Uncharacteristically, the March opening was not a grand gala. Special guests included Chinese actor Zhangwei, who donned an outfit from Versace's Spring Summer 2011 collection. Models showcased Versace outfits at the event as well. The 500-square-meter outlet is something of a concept store. The store designers have gone out on a limb here and introduced several luxurious touches. For instance, the tiling on the first floor once adorned an old Roman church.
3. Luxury Brand: Hermes
Where: Mumbai, India
When: July 2011
French luxury handbag giant Hermes further established its foothold in India this July by opening its largest retail outlet in the country. Mumbai became the city of choice, as the luxury fashion house set up shop in a colonial building facing the Horniman Circle gardens and the Asiatic Library. The hip South Mumbai location seemed to be the perfect location for this high-fashion brand. The 5,000-square-foot store in Mumbai is spread over two levels and offers the iconic Birkin bags, Hermes scarves and a range of other high-end accessories. The south Mumbai outlet is Hermes' third store in the country. Significantly, this is the sole stand-alone street-location outlet for an international luxury brand in India. Other big names like Verace, Gucci and others have stores within shopping complexes alone.
4. Luxury Brand: Ermenegildo Zegna
Where: Sydney, Australia
When: Opened on 1 August 2011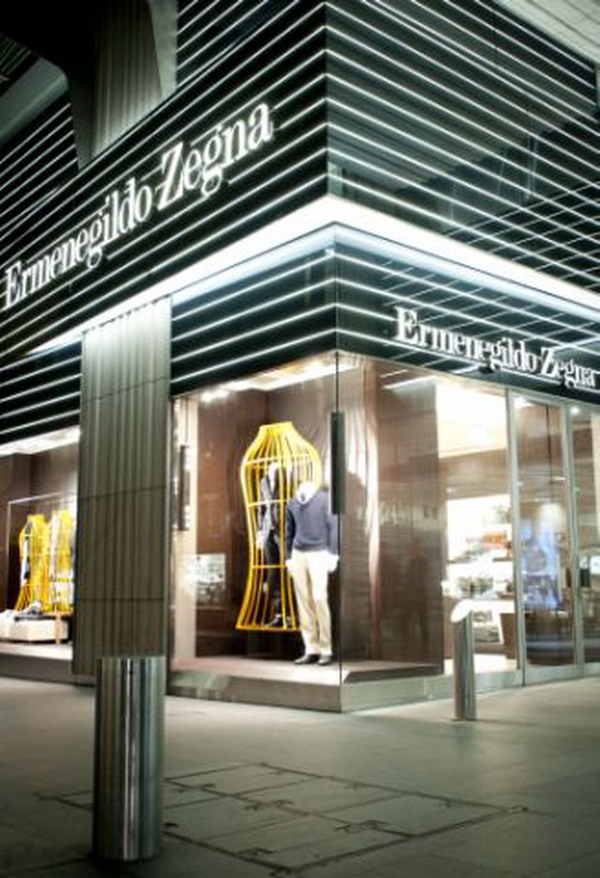 Italian company Ermenegildo Zegna, which is known for its luxury menswear collections has finally taken the plunge and opened its flagship store in Sydney. The new Zegna luxury store is situated on Castlereagh Street, an area that is well known for international luxury brand outlets. Zegna's 560-plus (and growing) stores are located in 80 nations around the world. The brand's new store in Sydney is spread across two floors and features 330 square meters of retail area. The menswear brand will offer a range of luxury products and services to the well-dress Australian male. Customers can browse through the hand-made Couture line, appreciate the brand's Italian tailoring techniques on modern silhouettes or order the Su Misura (made-to-measure) service. Also on offer are the Upper Casual sportswear collection and a range of luxe accessories.
5. Luxury Brand: Burberry
Where: Sydney, Australia
George Street in Sydney's central business district recently became the chosen location for the Burberry's first flagship store in Australia. The luxury fashion brand's chief creative officer, Christopher Bailey has come up with a fresh new design concept for the brand. The new concept has been incorporated into the new Sydney store. On opening day, Bailey made full use of the built-in video technology in the store to broadcast a welcome message to customers. The Burberry store scores on hi-tech appeal. It features expansive LED walls, in-store touch screen technology and iPod docks in the VIP customer area. We hear that the store will be using iPads very soon. Meanwhile, the British brand highlights its long history with traditional Brit materials and elaborate décor.
6. Luxury Brand: Vertu
Where: Hong Kong
International luxury fashion houses are not the only ones heading eastwards. Luxury mobile phone maker Vertu has also jumped on to this bandwagon. The high-end brand has opened a new luxury store in IFC, Hong Kong. The swank new interiors are largely inspired by the company's range of luxe mobile phones. The façade features an intriguing design motif – a SIM card drawer nestled in a handset. This design element appears at various parts of the new luxury store. Brushed steel and soft black leather are the materials of choice at this plush new Vertu store. The design features materials used in the Vertu range of products. The color palette is also similar with grey, silver and gold being used extensively.
Coming Soon
1. Luxury Brand: Burberry
Where: Hong Kong
When: Store to open in the latter half of 2012
British brand Burberry is developing a huge two-storey luxury outlet in the city of Hong Kong. This flagship store in Hong Kong will be spread across a whopping 21,000 square feet of space. Expected to open in the second half of 2012, this Burberry outlet will become the luxury brand's second largest store in the world. The largest is located on New York City's 57th Street. In Hong Kong, the brand will be taking over a space currently held by the Lane Crawford department store. The latter is leasing the property until February 2011. Hong Kong could prove a hugely profitable venture for Burberry. The city is the biggest shopping destination in the region for Chinese tourists.
2. Luxury Brand: Roberto Cavalli
Where: Tokyo, Japan
When: Store to open in November 2011
Roberto Cavalli has his sights set on Tokyo this year. The Italian designer has chosen a space in the posh Ayoma district for the upcoming boutique. With this store, the designer will be looking to really establish the brand in Asia. For the first time in its dealings in Asia, Roberto Cavalli will be directly owning and managing the luxury boutique. The fashion store will be a 300-square-meter space covering two floors. The store will offer prêt womenswear and menswear, accessories, eyewear, watches and innerwear lines.