To rent or to buy, that is the question. The uncertain property market has many people asking the same question, irrespective of economic standing. Even high-end buyers and renters are unsure about which way to go. But a comparative study highlights the differences and similarities between luxury rentals and purchases in the American real estate market.
Aspen, Colorado
The ski resorts of Aspen draw luxury travelers from around the world. Frequented by celebrities and socialites, Aspen has witnessed a huge surge in real estate prices. Luxury homes and condominiums are a dime a dozen at this high-end skiing destination. The average list and sale price is about $2 million.
The high median price provides an indication that luxury rentals will not be cheap either. For instance, you could rent out a 7,800-square-foot luxury mansion on a 1-acre estate (pictured above) for a monthly rent of $75,000. Located 1.5 miles to the east of Aspen city, this 5-bedroom property with 5 full and 2 half bathrooms has a spacious patio with an in-built barbeque, plus there is a media room, a billiards table and oak flooring. The property is also available for a shorter term at the rate of $3,000 to $7,000 per month.
But luxury property is also available for sale, and you could end up paying less than the monthly amount. In Snowmass Village stands a 40-acre estate that houses a main residence with 7 bedrooms and 7 full and 2 half bathrooms. The house itself covers 13,000 square feet and features an exercise room, family rooms, an office area with a deck and wet bar, plus a covered patio with attractions like a pizza oven and a hot tub. The list price is $17.95 million. Pay an initial 20 percent down payment of $3.59 million, and you could own the house in 30 years, paying about $73,000 a month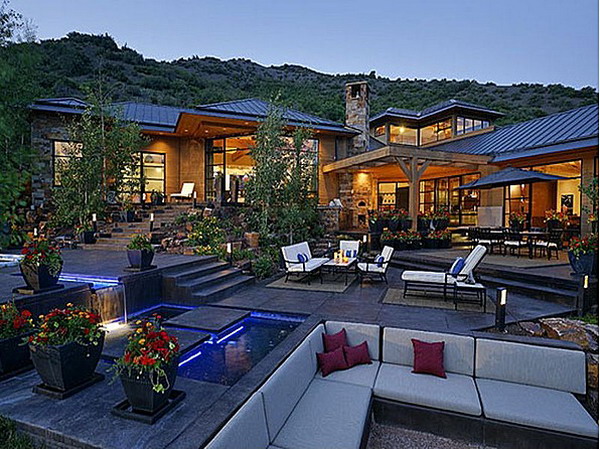 Malibu, California
The seaside destination is also a big hit among celebrities and socialites. Here too, homes are exorbitantly priced. According to the Zillow Home Value Index, the average Malibu home is worth $1.515 million. Even David and Victoria Beckham rented a Malibu home for $158,000 over the summer.
Cheaper deals in the luxury sector are available though. There is an ocean-view Malibu luxury rental available for $45,000 a month all through October. The 3-bedroom Malibu mansion is the perfect beachfront home. Glass walls, an ocean-view office and a rooftop deck add to its appeal. The home also features a spa and a seaside patio with a barbeque.
At a similar monthly cost, you could end up owning a Douglas Busch-designed 4,000-square-foot residence with a 360-degree view of the ocean. Moreover, this is a sustainable home, featuring among other things, a solar-heated resort-sized pool. The list price is $9.95 million. After making the 20 percent down payment and taking a 30-year fixed mortgage, the monthly amount comes to $43,083.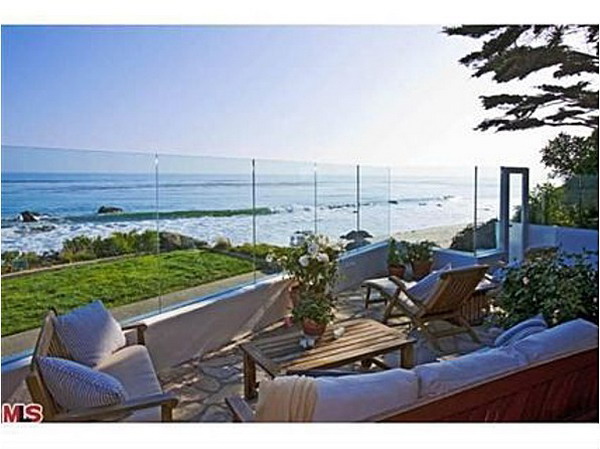 Austin, Texas
This is heavy-duty cowboy country, home to one of the most expensive luxury rentals in all of Texas. A 3.2-acre luxury estate on Pearce Road in Austin is available to high-end renters for a high $20,000 per month. The 12,000-square-foot main residence features European architecture with elements like gothic windows and hand-forged ironwork. The luxury mansion is home to a two-floor study, an 800-bottle wine room and a cave grotto. Plus, it overlooks Lake Austin and includes a 1,700-square-foot guest house.
Better still is a 4-acre property on Lake Travis, which is listed at $3.95 million. Following a 20 percent down payment, you could take care of the rest by making fixed monthly mortgage payments of $21,725 over a 30-year period. The 4-bedroom, 4.5-bath property has been designed by the likes of O' Neil Ford and later by Dick Clark and David Dalgleish. An open floor plan and an indoor pool are two of the big plusses.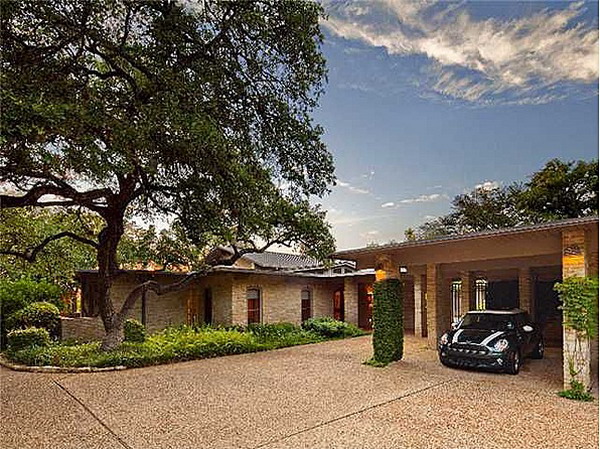 New York
New York is unlike other real estate markets. Free-standing houses are rare, and not usually among the priciest possibilities. In Manhattan stands a five-storey townhouse offering living space of 4,865 square feet and including a garage, a private outdoor area, an elevator and two terraces. The property is up for rent and is listed for $4,8650 per month.
Buyers seeking a luxury mansion in New York should head out of crowded Manhattan and look for places within the Hamptons. New York is not New York without towering prices, of course. A property on Main Street, Southampton is currently available for only a fraction more than the above rental amount. Pay about $174 more each month and you would become the owner of a beautiful mid-19th-century mansion on Lake Agawam. The entire luxury estate is spread across 1.7 acres. The expansive main residence has 5 bedrooms, 5 baths and two living rooms. Additionally, there are brick terraces, an outdoor pool and private lake frontage of 254 feet. The property is priced at $9.5 million. Cut out the down payment and take on a 30-year fixed mortgage, and your monthly payments would be limited to $48,824 per month.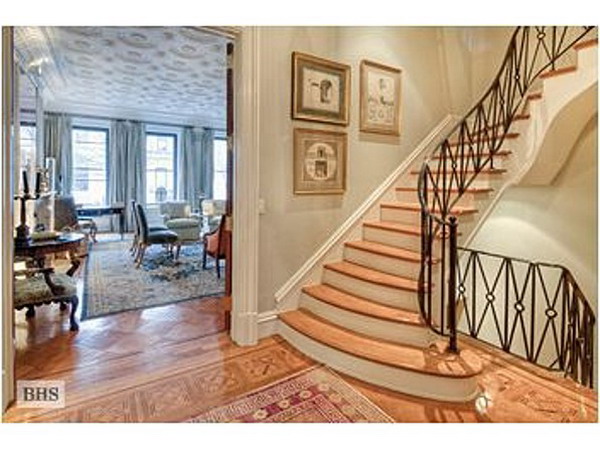 Miami Beach, Florida
Miami Beach is a dream destination. And people looking for luxury rentals are in for a treat. If you do not mind a beautiful oceanfront home that occupies 6,500 square feet of space, check out the luxury rental on San Marino Drive. The luxury mansion was built in 2009 and it has all the necessary amenities and some more. There are 6 bedrooms with attached baths, two-storey living rooms, an elevator and several balconies and terraces. Also on offer is a heated infinity edge pool and a rooftop wrap-around deck. The price is a cool $60,000 per month.
But if you want to turn that money into a happy investment, check out this home along the Intercontinental waterway. The Mediterranean-style home is spread over 1.5 acres and offers 8 bedrooms and 8.5 bathrooms. There is also a separate guesthouse on the premises. Also on offer is a billiards room, a gym, a tennis court and a garden room. And you can relax along the 209 feet of water front territory. The list price is $12.5 million. Take out a 30-year fixed mortgage, pay off the $2.5 million down payment, and you will be left paying a relatively manageable $60,095 as the monthly mortgage amount.