Property prices may have slumped in the United States, but some luxury homes are not bending to market reactions. The most expensive home in UK may still be vacant, but there is interest in high-end real estate. Fairly recently I wrote about the most expensive home in India, which cost buyer Sajjan Jindal Rs 400 crore (about $876,000). But that is by no means one of the world's most expensive home deals. All the properties on this list far surpass the Jindal deal. With prices of $60 million and upwards, these are the most expensive homes in US real estate.
1. Luxury real estate: Jackson Ranch
For auction: $175 million
Location: Jackson, Wyoming
Buyers who love horses and the great outdoors are a perfect fit for this ultra-expensive home in Jackson. Spread over 1,705 acres, the Jackson Ranch is an idyllic home that looks onto the mountains. It may not be the most palatial home – for $175 million, you get only a regular residence with three bedrooms. However, you are getting a huge empty space and a 52-stall top-class equestrian ranch.
Additionally, there are vast hay meadows and trout fishing ponds. Moreover, the location is fairly prime, given that the popular Jackson Hole is only a short drive away.
Also Read Most Expensive Home in Los Angeles
2. Luxury real estate: Spelling Manor
For sale: $150 million
Location: Los Angeles, California
Spelling Manor is one of the most expensive homes in US realty. The luxury mansion features a staggering 123 rooms. Present owner Candy Spelling is mother of actor and reality TV star Tori Spelling. Moreover, the house was formerly owned by no less than Bing Crosby.
The 4.7-acre property with a three-storey chateau-style residence has all the things you need in a luxury home – a salon, a bowling alley, a rooftop garden, a wine tasting room, and even a gift-wrapping room. Spelling is planning to sell this property and move to her newly purchased $47-million two-storey Los Angeles condo.
3. Luxury real estate: Fleur de Lys Mansion
For sale: $125 million
Location: Beverly Hills, California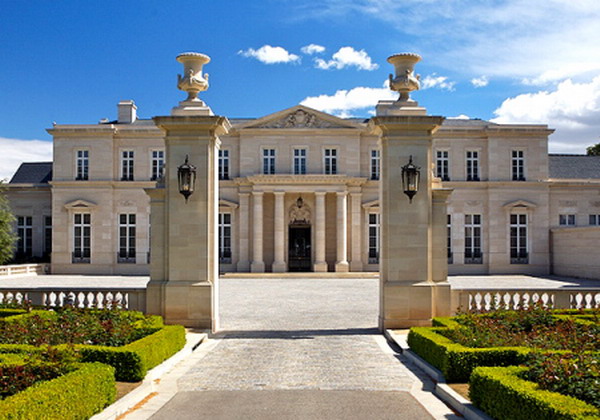 It has been a tumultuous few years on the American real estate market. The uncertainty ensured that several most expensive homes in US, lowered their list prices currently. Not so for the Fleur de Lys mega mansion. This Beverly Hills luxury mansion has been on the market since 2007. However, the original list price of $125 million has been maintained.
Set on a gated 5 acres, the 35,000-square-foot Beverly Hills luxury residence has 12 bedrooms and 15 baths. The grand European style home features marble walls, limestone floors and gold embossing. The Suzanne Saperstein-owned home also has a 50-seat movie theater, a ballroom and a pool house.
4. Luxury real estate: Woolworth Estate
For sale: $90 million
Location: New York City, New York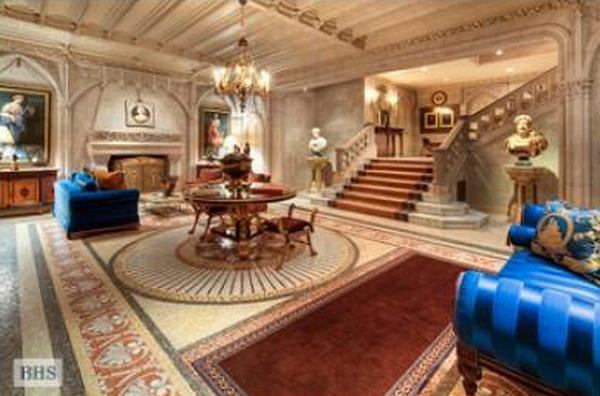 Living in the heart of Manhattan is always an expensive affair. So it is not surprising that one of the Woolworth townhouses in the Upper East Side is going for $90 million. Frank Woolworth commissioned architect Charles Pierpont Henry Gilbert to build the townhouse back in the early 20th century. The luxury townhouse on 4 East 80th Street was completed in 1916.
Made in the neo-French Renaissance style, this home smacks of royalty. With a grand entry hall, 14-foot-high ceilings and a dining room that accommodates 50 guests, along with 10 bedrooms and 12 baths, the Woolworth Estate may be one of the most expensive homes in US, but is also one of the most elegant.
5. Luxury real estate: Tranquility
For sale: $75 million
Location: Zephyr Cove, Nevada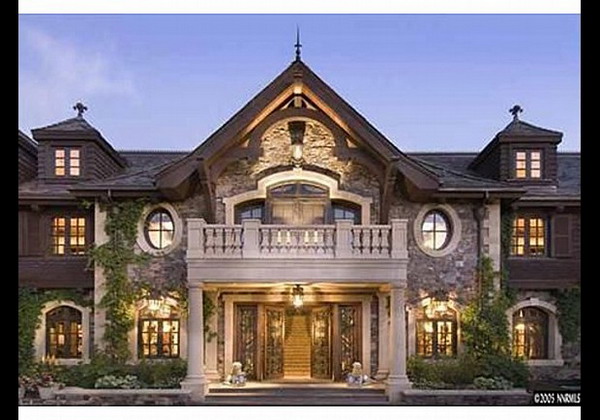 The price of Tranquility estate was decreased by 25 percent recently. Currently listed at $75 million, this luxury mansion stands in a very posh Nevada area. Until 2009, this was the most expensive property in the United States. Spread across a 210-acre area, this luxury estate includes a 20,000-square-foot main residence, seven additional buildings as well as a horse stable, a boathouse pavilion, an art studio, two par-3 golf holes and a car garage that accommodates 16 vehicles.
The $100 million price tag may be no more, but $75 million is not peanuts either. Higher tax codes ensure that the area remains less populated and scores on exclusivity.
6. Luxury real estate: Versailles
For sale: $100 million
Location: Windmere, Florida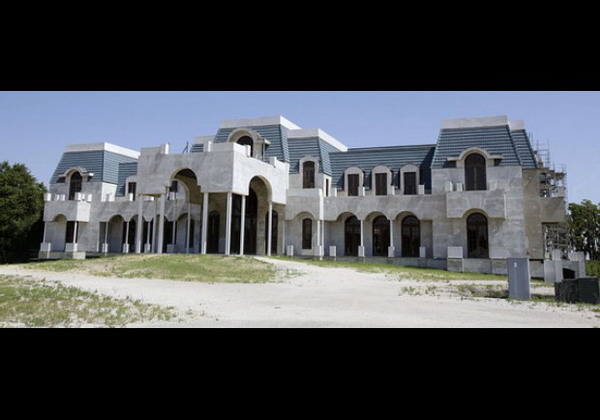 Versailles is listed as "the largest modern day palace under construction in America". Also to its credit, the 90,000-square-foot luxury property has been described as "the largest single family home under one roof" in the United States. As the name suggests, this beautiful property is inspired by Louis XIV's famous Palace of Versailles in France.
The under-construction property is set to have 13 bedrooms, a staggering 23 baths, a grand hall, a two-storey wine cellar and two grand staircases alongside three pools, two tennis courts, an indoor roller rink and even a baseball field. Add to that a movie theater, office areas and a huge 12-foot aquarium.
7. Luxury real estate: 1220 South Ocean Boulevard
For sale: $74 million
Location: Palm Beach, Florida
The exclusive Worth Avenue and the popular Breakers resort are just minutes away from this just-completed luxury property. One of the newest most expensive homes in US, this residence is built in the French chateau style. This gated property ensures security and privacy.
Initially, the Palm Beach property was priced at $84 million, but the price has already been slashed. No one has ever lived here before, which is a plus. The property offers 8 en suite bedrooms, 13 baths, a gym and a guest house.
8. Luxury real estate: 1016 Madison Avenue
For sale: $72 million
Location: New York City, New York
Spread over 12,000 square feet, this seven-storey townhouse is the perfect New York home for an affluent buyer. The property is located towards the middle of Upper Madison Avenue. Constructed during the pre-war period, this elegant home features 22 rooms and 10 bedrooms. Add to that a basement, fireplaces and a reception area. One listing describes it as being "Perfect for an art gallery, office space, or high-profile retail".
The house has recently been renovated, so post-purchase renovations will not be a necessity. Moreover, the building also comes with an elevator. And the pre-war architecture adds further appeal to this beautiful home.
9. Luxury real estate: Three Ponds Farm
For sale: $68 million
Location: Bridgehampton, New York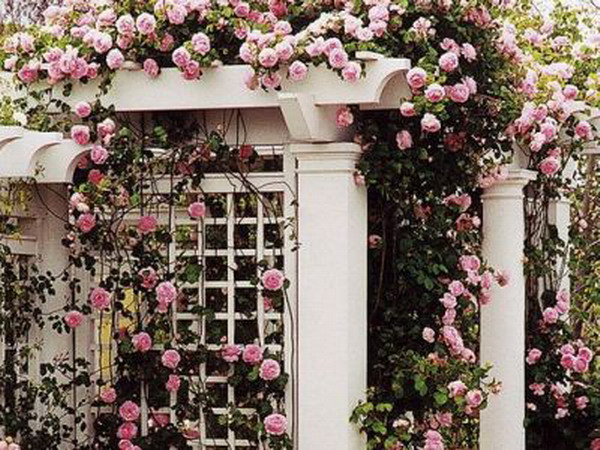 One of the biggest selling points of this property is the 18-hole golf course, designed by US Open expert Rees Jones. Allan Greenberg, an architect with the White House, Princeton University and Rockefeller Center on his portfolio, designed the main residence. The landscapes are by Edmund D. Hollander, one of the biggest names in the business.
The property occupies 60 acres of farmland, and includes the golf course and the 20,000-square-foot main residence. People with a green thumb will adore the variety of beautifully landscaped gardens. There is also a pool, a grass tennis court, barns and a fish house.
10. Luxury real estate: 3 Indian Creek
For sale: $60 million
Location: Miami, Florida
The barrier island on which this 2-acre luxury property is located has only 32 homes. It is private, exclusive and a popular haunt for celebrities like Carl Icahn. The 3 Indian Creek house covers 30,000 square feet and features Asian influences. A water theme runs through the home. There are pools, reflecting pools and waterfalls peppering the entire luxury property.
The generous use of glass ensures that the home gets plenty of light and fantastic views. With 10 bedrooms, 14 bathrooms and five kitchens, this is a great investment for somebody who loves entertaining at home.
11. Luxury real estate: La Villa Contenta
For sale: $75 million
Location: Malibu, California
Owned by Richard Weintraub of the Weintraub Real Estate Group, this property is something of a celebrity. It has provided the setting for the Vampire Queen's home in the HBO television series True Blood. But that is only one of its TV appearances.
The Italian-style compound houses several buildings and features a total of 13 bedrooms and 14 baths. Additionally, it looks out on to the Pacific Coast Highway. Moreover, the property is also available in smaller sections starting from $28.5 million for buyers who cannot afford the $75 million tag.