Kidrobot has long been in the business of designer toys and was founded by Paul Budnitz. The founder earlier applied his winning pop culture in the form of snazzy looking Swatch watches and now he has brought his obsession alive yet again in the form of this lethal looking Titanium bike. These bikes were unveiled yesterday under the brand name of Paul Budnitz Bicycles, that gives you a pair of luxury wheels for cycling enthusiasts. These titanium bikes have clean, sinuous lines and are crafted from superior components.
Lynskey Performance is name parallel for the top American frame builder and the same company has custom fabricated each piece here-everything from frame and fork to stem and bars. The cantilever frame here is known to absorb more shock as compared to other traditional frames. One of the biggest advantage titanium has over other metals is that it wouldn't rust or corrode.
The maker says that most high-end bicycle parts are pretty ugly. His inspiration to create this one came from Aston Martins and '80s-era Maserati and thus the timeless looking bike attire. For now there are two models name as No.1 and No.2. The first one is an unbelievably y lightweight commuter with its frame weighing less than 3.3 pounds. It has a sleek look which is further defined by a split top tube elegantly forming a continuous arc by integrating into the seat stays.  This would indeed be every urban cyclist's dream.
The next is the No.2 model which has a fun, relaxed feel to it and is primarily made for ambling around town than for distance rides. Each of these will cost you about $5,500 and if you want an 11-speed over a single-speed internal hub, you'll need another $750.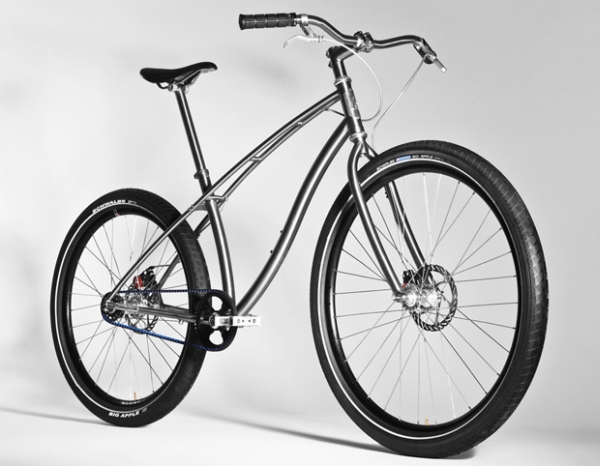 Via: CoolHunting