Clothes once worn by an A-List celebrity are never second-hand bargains. The prices shoot through the roof, and only the seriously well-heeled can purchase these celebrity-touched outfits. However, things are different in the property market. Here too, a celebrity home attracts a great deal of interest, but the prices do not surge unreasonably. This is why celebrity homes that go up on sale often sell off quickly. Buyers like owning property that was once home to a celebrity. If nothing else, namedropping that you live in this or that A-lister's former home adds to your standing. Moreover, celebrity homes are simply luxury properties, with all the amenities in place. Here, we list out some of the biggest eye-catching celebrity homes for sale.
1. Justin Timberlake's Condo
Location: Manhattan, New York
Price: $4.7 million
Justin Timberlake has gone from member of boy band N-Sync to solo artist to hit actor with appearances in films like "The Social Network" and "Friends With Benefits". His professional luck seems to be accompanying his real estate investments as well. The actor's Manhattan condo sold for $4.7 million in July this year. The spacious TriBeCa condominium was spread over five floors and housed three bedrooms. One of the most watched celebrity real-estate sales, the Timberlake deal sold for only 10 percent less than the list price. The deal ensured that Timberlake's loss was minimal compared to his 2008 purchase price.
2. Elizabeth Taylor's Estate
Location: Bel-Air, Los Angeles
Price: $8 million
Following Elizabeth Taylor's death earlier this year, several of her real estate properties went up for sale. One of the most-followed real estate deals attached with the beautiful yesteryear actress was the sale of her Bel-Air home. The Los Angeles estate was on the market for only a month before a buyer snapped it up for $8 million, a price marginally lower than the listed value of $8.6 million. The actress lived here since purchasing it in 1981. The private 7,000-square-foot ranch sits on a 1.2-acre property has six baths and six bedrooms, including two master suites. The property features a pool, a sauna, a hothouse for orchids, a koi pond, rose gardens and more.
3. Katy Perry's Mansion
Location: Los Feliz
Price: $3.3 million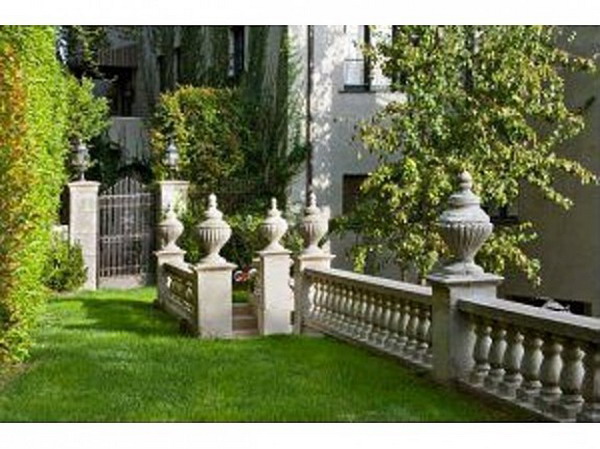 California-based pop star Katy Perry and her multitalented husband Russell Brand are planning to upgrade to a home in Los Angeles. They are planning to sell Perry's Los Feliz home (a gift from Brand) for $3.3 million to buy a larger place. The stately 1920s home has a classic exterior, but the interiors are contemporary. The gated mansion features a vast master suite with 13-foot ceilings, an equally spacious master bath, a sprawling lawn, terraces, a pool and more. Plus, it offers beautiful views of the Los Angeles skyline. Brand had purchased the property for $3.25 million a couple of years ago.
4. Billy Joel's Beach House
Location: Sagaponack, Long Island
Price: $16.75 million
Billy Joel's beach house was once priced at $22.5 million. The price for this celebrity home has dropped considerably to $16.75 million. Buyers of this property will be able to namedrop extensively, for the home had two celebrity owners – Billy Joel, and his predecessor, "Jaws" actor Roy Scheider. This oceanfront home features twin terraces on the upper floor. New buyers will benefit from the recent renovations that have introduced a gourmet kitchen and twin master bedroom suites. Interior designer Nate Berkus supervised the interiors. The living room features a cathedral ceiling and two fireplaces. The property also has a two-car garage.
5. John Madden's Apartment
Location: New York
Price: $4.4 million
Coach, TV commentator and former NFL superstar John Madden is selling his spacious two-bedroom Manhattan apartment. Moreover, apart from being the home of the ex-NFL player, the apartment stands in Dakota, formerly the legendary John Lennon's home. Lennon's assassination also took place outside the building. The Dakota has also provided the setting for films like "Rosemary's Baby". High ceilings, fireplaces, built-in bookshelves and cabinets offer a classic touch to this celebrity home that also features an inner courtyard with a private entrance, a full-time doorman and an elevator operator. Madden had purchased the West 72nd Street property from comedienne Gilda Radner for $625,000 back in 1985. He stands to make a large profit.
6. Katherine Hepburn's Home
Location: Old Saybrook, CT, Long Island
Price: $28 million
For a taste of old Hollywood, head to the Old Saybrook area for a closer look at yesteryear actress Katherine Hepburn's former home. The luxury mansion on 10 Mohegan Avenue has 6 bedrooms, 7.5 baths and is spread over 8,368 square feet. The celebrity estate itself covers 3 lots, an area of 3.5 acres, including 700 feet of waterfront area. Located on Long Island Sound, this celebrity mansion has been in the Hepburn family since 1913. Destruction by a hurricane in 1939 led to major rebuilding and renovations. Hepburn herself lived in this grand luxury home until her death in 2003 at the age of 96.
7. Kenny Rogers' Resort
Location: Athens, Georgia'
Price: $20 million
Legendary country musician Kenny Rogers himself designed the Beaver Dam Farms. Located in Athens, Georgia, the luxury estate is spread over 1,200 acres. This secluded celebrity home gives the impression of being located far from the madding crowd. But in effect, it is only a 90-minute drive away from Atlanta. The main house covers about 12,000 square feet. However, one of the star attractions at this celebrity property is the sprawling 18-hole championship golf course. The property also features tennis courts, swimming pools, barns, and state-of-the-art 90,000-square-foot equestrian facility. The celebrity property is also home to a six-bedroom guesthouse, a four-bedroom guesthouse and four one-bedroom villas.
8. Brooke Burke's Home
Location: Malibu, California
Price: $12.5 million
Chateau Charvet, the home of "Dancing with the Stars" co-host Brooke Burke and her partner David Charvet is now up for sale. The price tag attached to this celebrity home is $12.5 million, a huge jump from the amount Charvet bought it for back in 1998. The mansion itself was built much later in 2007. The celebrity mansion is a spacious home covering 6,769 square feet. The property has 5 bedrooms and 4.5 baths. The chateau-style home has a sculptured courtyard featuring an 18th-century fountain. Buyers will also get a hidden screening room, a 4,000-bottle wine cellar, an off-season closet for women, a pool, a 200 bush rose garden and more.