Luxury travelers to luxury hotels are no longer content with king-sized beds, pillow menus, luxury spas and Michelin-starred restaurants. They want more. High-tech is good. And iPads are always a plus. So it should come as no surprise that several top-bracket restaurants from around the world have introduced the Apple iPad for their guests to use. These popular gadgets can be used for all the usual purposes – from reading the news to watching movies, surfing the web and listening to music. Plus, specialized iPad apps ensure that guests can book hotel services and much more via these iPads.
1. Eccleston Square Hotel
Where: London
The Eccleston Square Hotel had its grand opening on 1 August this year. Among the USPs of this hotel is the availability of an iPad 2 and other gadgets in each room. The iPad 2 allows guests to control the technology within the room. Additionally, they can use the iPad to request for hotel services. So whether you want to reserve a table for two at the restaurant, book a massage or order in room service, you can do everything at a touch. Plus, an iPod docking station ensures that you can stream music wirelessly via a Panasonic surround sound system.
2. The Plaza
Where: New York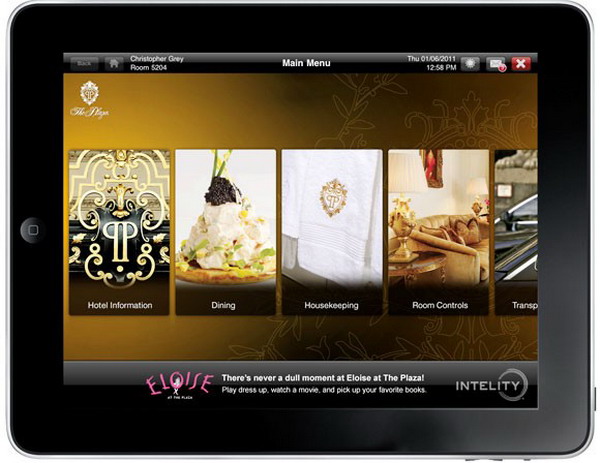 In January this year, The Plaza in New York became the world's first hotel to provide guests iPads with Intelity's ICE software. These iPads offer room controls and offering easy access to the hotel's services. These touch screen gadgets are a sophisticated solution to the earlier digital panel. Like the iPads in Eccleston Square Hotel, the iPads at The Plaza allow guests to do everything from booking room service, talking to the concierge or even checking flight schedules.
3. The Berkeley
Where: Knightsbridge, London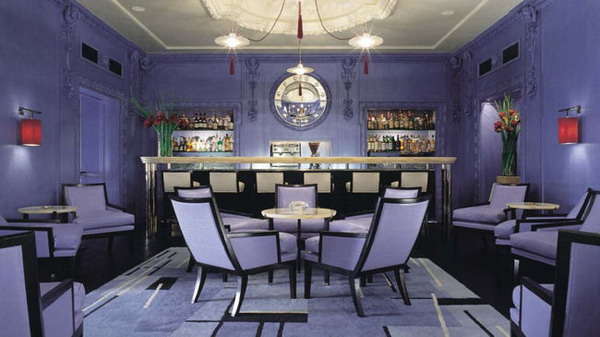 The Berkeley in Knightsbridge decided to make the most of the iPad craze even before the gadget reached the UK. It decided to offer guests at its Berkeley, Conservatory and Chelsea suites access to iPads. These gadgets carry the guests' preferred newspaper, offer games, videos, comic books and more. Also on offer is the Berkeley Concierge team's list of must-visit places.
4. Mondrian SoHo
Where: New York
Earlier this year, the Morgans Hotel Group launched the hotel room iPad at the Mondrian SoHo. As in the case of other hotels offering a similar service, the Mondrian SoHo's iPad allows users access to hotel services as well as customized content. What's more? Mondrian SoHo has teamed up with city lifestyle brains Urbandaddy.com, which will provide curated content.
5. Galleria Park Hotel
Where: San Francisco
By March this year, a number of hotels took to providing guests with free iPad use during their stay. However, the Galleria Park Hotel in San Francisco decided to cash in on the craze by offering iPad 2s for rent at $14.95 per day. Free Wi-Fi at the hotel sweetens the deal. The iPads at the Galleria Park Hotel serve as travel guides for San Francisco complete with maps, taxi fare calculators and various lists of local attractions.
6. Sofitel So Bangkok
Where: Bangkok
The Sofitel So Bangkok is offering much more than an iPad 2. Each of the 238 rooms in this luxury hotel is equipped with a Mac mini. So you literally have an entertainment zone in your hotel room – digital TV, radio, movies, music, and more. If you need work, you can do that too. Also on offer are Bangkok views on a 40-inch flat-screen HD TV.
7. The Pavillion des Lettres
Where: Paris
This so-called "literary hotel" is a four-star boutique hotel has 26 rooms, each honoring a famous writer associated with each letter of the alphabet. Images and writings of authors like Virginia Woolf, Shakespeare and La Fontaine adorn the walls of these rooms. However, The Pavillion des Lettres is as modern as it gets. Guests living here have access to a free iPad.
8. Sagamore
Where: Miami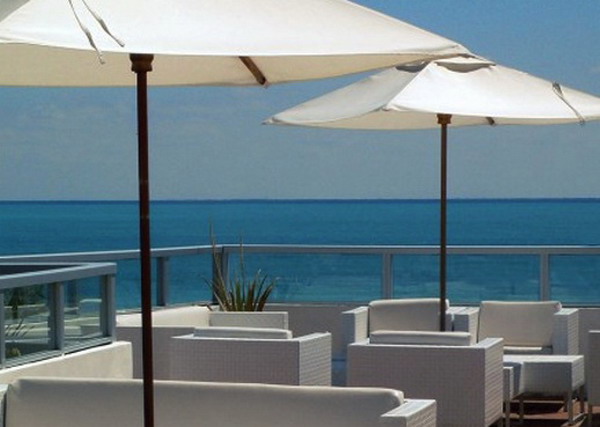 While other hotels were offering free iPad access or iPads on rent, Sagamore in Miami came up with the Chief Entertainment Officer Package. This $1,300-a-night package gets you the three-bedroom penthouse, and several high-end amenities. But the star attraction on this sweet deal has to be the brand new iPad 2 that guests get to take home.
9. Hyatt's Andaz Hotels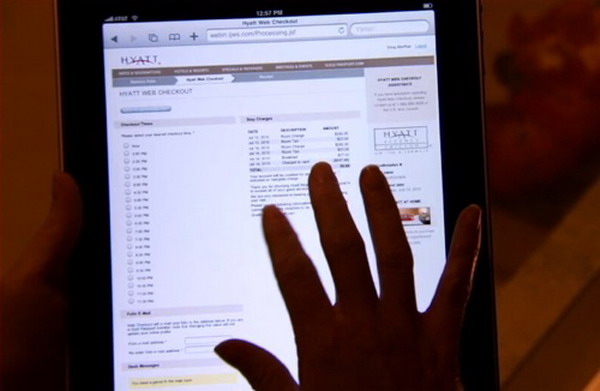 Hyatt's Andaz Hotels decided on taking the iPad route as early as September last year. The staff at the Andaz Hotels was already using iPads for everything, from swiping credit cards to completing check-in formalities and more. Some Hyatt concierges had fine-tuned their iPads to offer directions to guests on how to get to restaurants. The gadgets were also used to book spa appointments and other services.
10. The Royalton
Where: New York City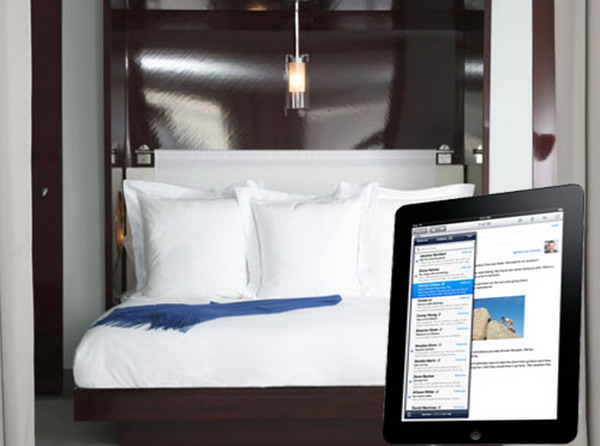 The Royalton is a long-time fixture on the New York luxury hotel scene. Even as newer luxury hotels emerge in the Big Apple, The Royalton continues to hold its ground and attract high-end customers. The reason? Its willingness to change with the times. The Royalton began providing iPads to guests since September last year. The iPads carry a range of features. Guests can order room service, view menus, book a car and even contact the hotel's general manager. It also offers a destination guide created in collaboration with Urbandaddy.com.
11. Shutters on the Beach
Where: Santa Monica
In June last year, Shutters on the Beach introduced a special treat for guests staying at the Premier Suites: complimentary iPads for use during the stay. These devices had all the basic iPad features, and then some more. The luxury hotel developed the Personalized Digital Concierge app to make basic hotel services – from inquiries to bookings – easily available to guests. These devices also feature pre-loaded movies as well as Kindle, CNN and SportsCenter apps.
12. Anantara Phuket
Where: Mai Khao Beach, Thailand
The Anantara Phuket in Thailand was the first luxury hotel to offer guests free use of iPads, whether to read the news, book hotel services or schedule activities. Guests could even take these devices on their sailing trips through Phang Nga Bay.
13. Soho Grand
Where: New York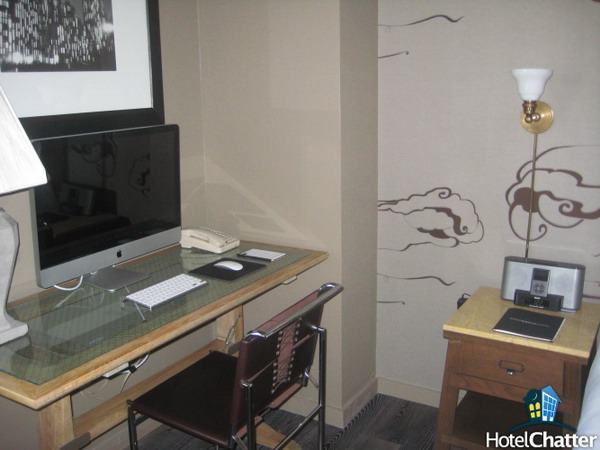 When Soho Grand launched 10 new suites last year, it ensured that these would hook the hi-tech brigade. Hence, the rooms featured flat-screen TVs, 27-inch Macs, as well as iPads that came pre-loaded with GrandLife's custom curated downtown City Guide.