Recently, Roman Abramovich made headlines when he put the giant 533-foot Eclipse up for rent at just over $2 million a week. However, Abramovich is not the only luxury yacht owner who has taken the rental route. Others like Lakshmi Mittal and Rupert Murdoch have also gone down this road. Take a look at some of the most expensive yacht charters in the world.
1. Owner: Lakshmi Mittal
Yacht: Amevi
Rent: $1 million per week
The sixth richest man in the world is renting out his 262-foot Amevi yacht for a whopping million dollars a week. Built by Oceanco, this luxury yacht made its first voyage in 2007. Since then, the luxury yacht has saled to various locations including Gibraltar. The yacht can house 16 guests and 22 crewmembers. The yacht has eight suites, a movie theatre, a gym, a massage room, a salon and a heated pool. The master suite has all the usual trappings, including a study and a lobby; but the main attraction is the private Jacuzzi.
2. Owner: Rupert Murdoch
Yacht: Rosehearty
Rent: £181,000 (about $297,220) a week
Rupert Murdoch may be in the news for all the wrong reasons these days. But two years ago, the tycoon made headlines for one of the most expensive yacht charters. The 183-foot Rosehearty came with five suites, a gym, salons and onboard staff. Plus, the minimalist interiors were by French designer Christian Liaigre. Also on board were two dinghies, dive gear and plasma TVs.
3. Owner: Roman Abramovich
Yacht: Eclipse
Rent: £1.25million (a little over $2 million) per week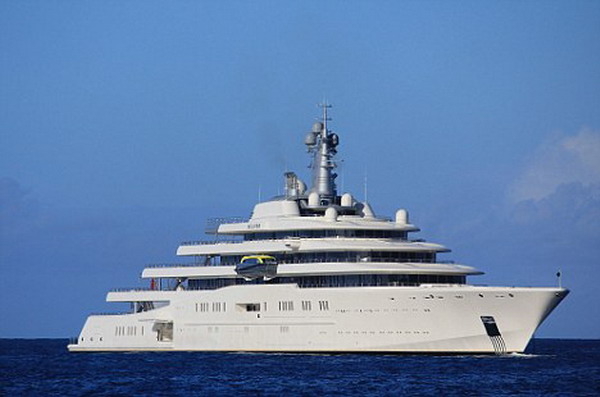 It apparently costs £50 million a week to keep this £300 million watercraft up and running. Perhaps the cost is what pushed Abramovich to rent out this 533-foot vessel. The Eclipse houses a pair of swimming pools, a gym, a salon, a dancefloor and even a submarine. It also has an anti-papparazzi shield and boasts of military-grade security.
4. Owner: Steven Spielberg
Yacht: Seven Seas
Rent: $1.3 million per week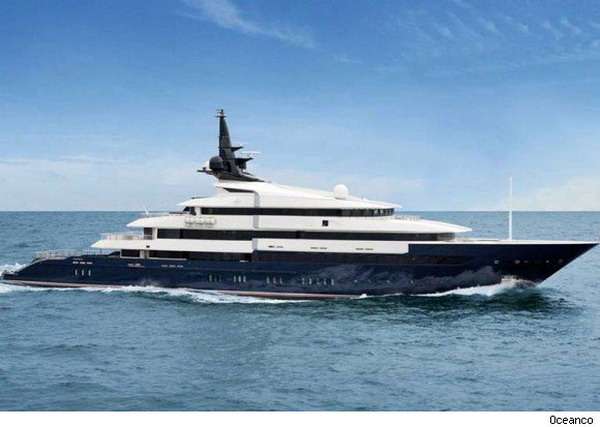 Steven Spielberg's $200 million superyacht is a 282-foot giant that was built by Oceanco. Nuvolari & Lenard designed the interiors. The big attraction on this luxury yacht is the infinity pool that has a 15-foot glass wall. The latter also serves as a large movie screen. This yacht can house 12 guests and 26 crewmembers. The owner's deck has a study and a private deck area that houses a Jacuzzi and VIP cabins.
5. Owner: The Edge
Yacht: Cyan
Rent: $200,000 per week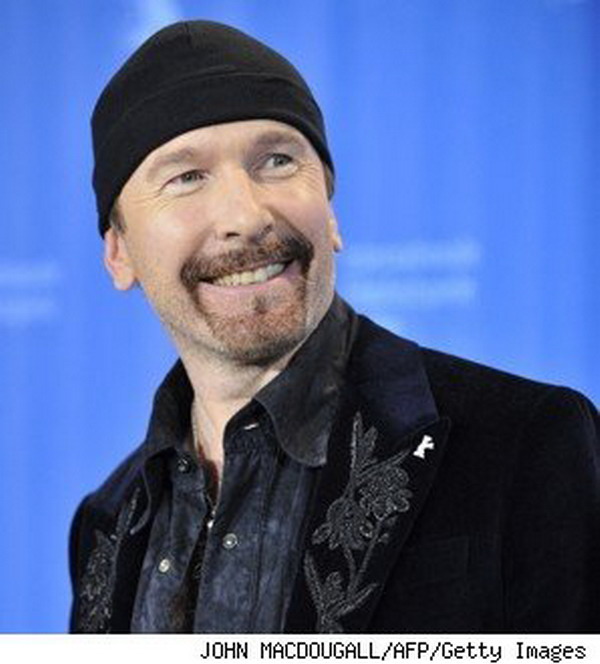 U2 guitarist The Edge and his wife Morleigh Steinberg bought the 140-foot yacht for $18 million back in 2008. The couple spent a lot of time redecorating this luxury yacht. Last year, the yacht was listed with CharterWorld to sail across the Mediterranean. Built in 1997 by Italian group Codecasa Yachts, the Cyan can accommodate ten guests and a crew of ten. There is an onboard Jacuzzi, plus a private one in the master cabin. All cabins feature limed oak and have marble tiled baths.
6. Owner: The Classicist
Yacht: Altitude
Rent: $370,000 per week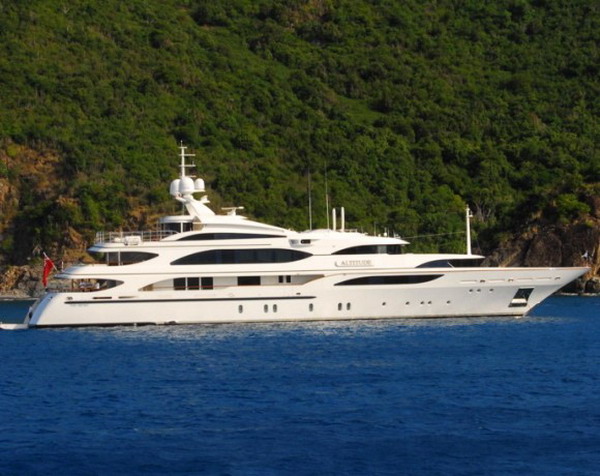 The 180-foot Altitude is part of The Classicist's line of superyachts. Beyonce and Jay-Z chartered the $40 million Altitude at $370,000 last year. This beauty, which accommodates 14 guests and has 6 cabins, was built by Italian group Benetti yachts back in 2003. The owner's cabin includes white marble baths, a study and a private observation lounge. This luxury yacht has a sun deck with a spa pool, a wetbar and a gym.