The fashion house, Maison Martin Margiela has collaborated for the first time with Hotel La Maison Champs Elysees for interior designing project. The hotel has entrusted to redecorate and redesign the major part of the hotel la Maison Champs-Elysées to bring theoretical environment with surreal atmosphere blending trompe-l'oeil and reality. The ambience of the hotel is cool and innovative. The location of hotel within the historical building of the Maison des Centraliens, is now aimed at the continuity of history through interior designing project.
The luxury hotel reopened in July to the public with its smooth and glossy interiors in Paris. The Second Empire townhouse, which was a home of princess of Vienna, is the place where your visual perception will be deceived and you would be confused with false impressions of the objects. You would see the tables and chairs as if they are suspended in air and  trompe l'oeil wall papers are decorated in Hausmannian style make you believe the closed door  are opened. Light emission from radiation on photos will make you think twice weather you are looking at molding or new wall paper. The colour scheme is clinical white.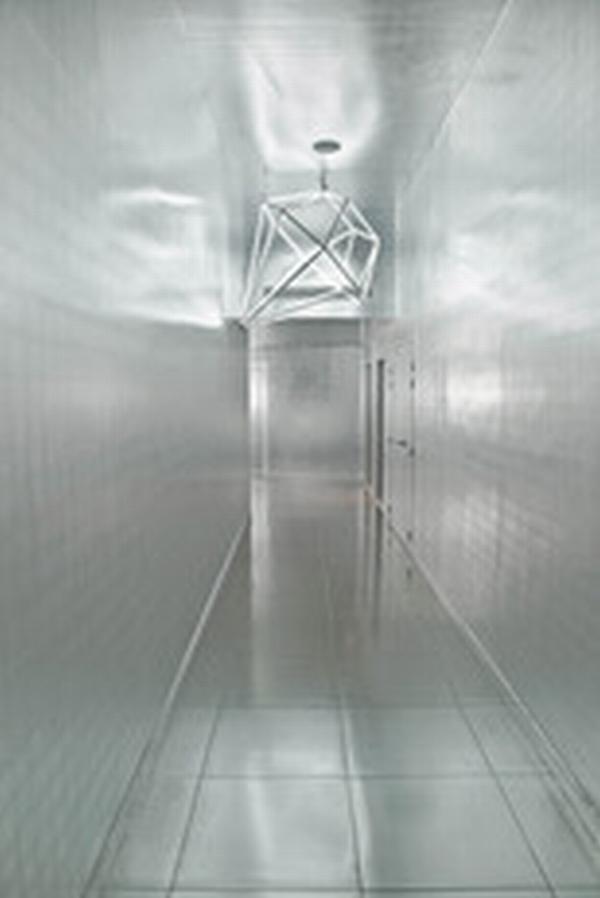 You could see a corridor which looks like covered with tinfoil from ceiling to floor gives illusion to be mirrored and diamond-shaped parallelepipe.  Maison des Centraliens with strikingly unusual stuff in the upmarket hotel business has achieved a cult status among its loyal elite fans. The hotel with its unconventional exclusivity is a prestigious boutique hotel with amenities and services of five star hotels.  Starting price of the room is 203 Euros.