Pet care is big business and just in the US it is approaching $50 billion in a year. Pet hotels, Pet resorts and Pet day care have grown into an important element of the pet care business and today the demand for pet hotels is such that entrepreneurs are willing to invest millions of dollars to develop the most luxurious pet hotels. Almost every month you have some grand opening or the other of a luxury pet resort in city after city. It is not just the US but Europe is also witnessing a similar trend. The pets never had it so good as the newer hotels are offering the most exclusive services for a price.
We have listed below the ten best from a fairly large number of good pet hotels around the world. You would be surprised to know that some of them are spread on acres of prime property and offer service to your pets with professionals in attendance. The enthusiastic response to the new hotels definitely point out to the fact that pet hotels are in great demand.
1) Paris Gets its First Luxury Hotel for Dogs
Name of Hotel: Actuel Dogs
Location: Paris, France
Devi and Stan Burun who have a long experience as dog behavior specialists are founders of this pet hotel. In fact they claim it to be the first luxury hotel for dogs in France. They love dogs and evaluate each one of their canine guest before they check in. They say it helps them weed out aggressive behavior if any. The pet hotel offers luxury suites along with amenities like pool, massage and jogging facilities.
2) Safe Paws on its Feet after Three Years of Hard Work
Name of Hotel: Safe Paws
Location: Scotland, UK
Safe Paws is a luxury day care centre for dogs in Scotland, UK. Shirley MacMillan, the founder of the facility takes care of the dogs in luxurious comfort while the owners are at work. The pet day care concept is different from pet hotels or pet resorts. Safe Paws claims to be the first of its kind facility in UK. The facility has heated TV room equipped with leather sofa and king size water bed.
3) Melbourne has a Lavish Hotel for Pets, The Pet Hotel
Name of Hotel: Pets Hotel
Location: Melbourne, Australia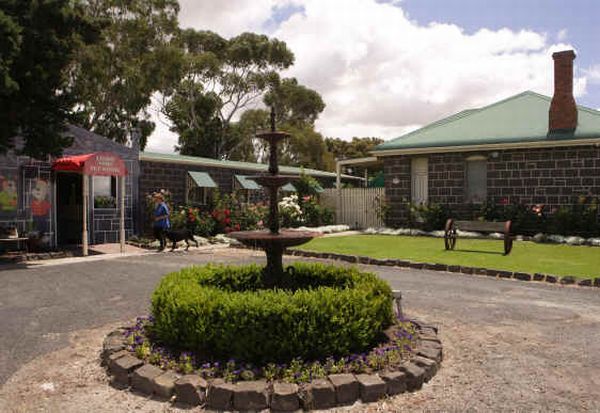 The hotel for pets located in Port Melbourne is a $4.5 million luxury facility. It is equipped with all the amenities to give the full VIP treatment to its furry guests. The pet hotel claims to be an oasis for the modern urban cat and dog. The founders and owners of the hotel has over 35 years experience of the pet industry and provide for the pets health, safety and comfort much above the industry Code of Practice.
4) The Boston Pets Welcome the Opening of a Luxury Pet Hotel
Name of Hotel: The Urban Hound Hotel & Daycare
Location: Boston, USA
The Urban Hound is situated in a two storied building measuring a total of 8,500 square feet. Located in Boston's South End provides top of the grade amenities in their canine compound including a hospital grade air filtration system, high-tech drainage and flushing system, K-9 grass, Urban Hound training classrooms and luxury sleep suits. The developers of the pet hotel and pet daycare ensure the their canine guests have the best of everything.
5) The Pet Hotel in California Claims to be the Most Expensive
Name of Hotel: Pooch Hotel
Location: California, USA
Pooch Hotel in California has taken the concept of luxury pet hotels and pet resorts to another level. Located in the heart of the Silicon Valley, it offers the most expensive Palace Suites which cost $100 a night for a pet. The Pooch Hotel provides a luxurious, clean, stimulating and secure setting and bring to dog customer service to each of their guest. Five star amenities, attention to detail and loving care is all there for your pet at the Pooch Hotel
6) The Chicago Hotel Combined with Non Profit Organization for Abandoned Dogs
Name of Hotel: Stay
Location: Chicago, USA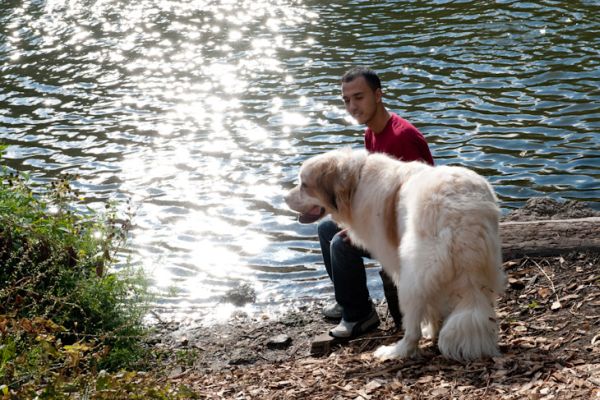 Stay is a modern Dog hotel where dogs enjoy exceptional facilities, premium services, attentive
staff and a beautiful setting on the river. Michael Heltzer, the owner of the pet hotel happens to be a dog lover and runs a nonprofit organization that finds fierce dogs a home to stay. He has developed the luxury facility on a 45,000 square feet factory on the Chicago river. The shelter for abandoned dogs is called the Found.
7) The All New Luxury Hotel for Dogs
Name of Hotel: Catnip-n-Biscuits
Location: Savannah, Georgia, USA
The only doggie day care/boarding center in Savannah is perhaps the best place for your pets to play all day or sleep all night. The pet day care and pet hotel is committed to keeping your pets safe, happy, and healthy. The top line facility available at the centre are Indoor doggie day care play yards with rubber agility floors, outdoor doggie day care play yards covered with specially designed artificial turf for dogs and upscale doggie suites with theme beds and thick, plush, bedding for overnight stays.
8) The New Pet Hotel in Texas Ready to Pamper your Pets
Name of Hotel: Spa Paws Hotel
Location: North Texas, USA
Located in the heart of Fort Worth, Texas, Spa Paws Hotel is a new concept in pet care, pampering and luxury. Here you can count on your pets being treated like royalty. Whether it's for a few hours or a few days, your pets unique needs and tastes come first. The $4.4 million facility boasts of facilities that are as good if not better than what you see in resorts for humans. The Spa Paws Hotel hosts pet weddings and birthday parties with a professional photographer in attendance for portraits and group photographs with guests.
9) The New Luxury Pet Hotel at the Walt Disney World in Great Demand
Name of Hotel: Best Friends Pet Care Hotel
Location: Orlando, USA
This is a new pet resort at the Walt Disney World near Orlando. Within weeks of its opening, the resort had sold out its VIP suites for every weekend till January. The resort is taking bookings for next year as well. The upscale Kennel can hold up to 270 dogs and 30 cats for day care or overnight boarding. Boarding rates for dogs start at $37 per night. For cats it ranges between $23 to 32.
10) Elmtree is the Largest Pet Hotel in North London
Name of Hotel: Elemtree Pet Hotel
Location: North London, UK
The largest pet hotel in North London provides quality care and comfort to your pets. The hotel ensures that they are in the safest hands and being treated to the highest of standards at all times. The pet hotel caters to mostly dogs and cats but they also provide special facilities for animals such as rabbits, guinea pigs, hamsters, gerbils, birds and much more. Spread over four acres the pet hotel provides a spa, indoor gym, gardens, under floor heating, a manicuring suite and an array of supportive services.