For the festival-goers, there now are some very lovely accommodation options available called Pod Pads at approximately £345 for two people. You can imagine them to be luxury camping sites. Here is a list of the best festival camping:
1) Camping Festival: OXEGEN, 8th to 10th July
Accommodation: €224.50 for a three day camp.
Details: Oxegen is the music festival at Punchestown, Co. Kildare that offers you more than music. Every year, there's loads of other incredible entertainment so you guys can enjoy the ultimate weekend. A singing tent is a unique concept that allows you to get up close and personal with your heroes. There are special performances and music workshops. There are innumerable food options at the site along with merchandise stalls selling the coolest exclusive merchandise from many of the bands playing at the festival.
Oxegen has three campsites. Red, Blue and Green. It is the Green one which is a luxury campsite where you can rent PodPads. You must buy the red or blue camping ticket and refer the number to get access to your luxury accommodation. A blue ticket is recommended as the Blue car park is closer to the Green campsite. If you don't want to avail of luxury accommodations you are free to go to the red or blue camping sites. Facilities include free showers, lockers etc.
2) Glastonbury Festival, 22nd to 26th June
Accommodations: Camping space is included in the ticket price but the Campervans or Caravans come for £75.
Details: This festival takes place at Pilton, Somerset. Camping fields near the festival site is for the use of the festival goers who prefer spending the weekend under canvas. The other alternative is to bring your caravan or stay in the Festival's legendary Tipis. If you don't mind moving away from the site you can avail of nearby B&Bs, hotels or luxury campsites. It is preferable to check out the packing list on the festival website to see what you must bring with you.
3) Port Eliot Festival, 21st to 24th July
Accommodation: £20 for a Campervan/Caravan. Weekend tickets include on-site camping.
Details: Being held at St. Germans Cornwall, this festival boasts of over 6,000 acres of beautiful land to camp on. It is never too hard to find a nice peaceful spot for yourself at the festival.
4) Festinho, 26th to 28th August
Accommodation: £219 for the SoulPads for the entire duration. No additional charge for Campervans.
Details: Festinho is held at Hinwick House, Bedfordshire. Their Soulpads are absolutely amazing. They will be setup before you arrive and the charge will be the same as mentioned above regardless of the number of guests. The Main Camping Areas include sites for Live-in-vehicles, Camping for families with children. If you are especially particular about the peace at night then the Quiet Camping site is the place to be and the best part is that it is an orchard!
5) Camp Bestival 2011, 28th to 31st July
Accommodation: £395 to £825 for the weekend depending on the kind of accommodation.
Details: At Camp Bestival of Lulworth Castle, Dorset, you have enough options with four kinds of camping fields. The cost of camping in the main campsite included in the ticket. Has facilities like loos, showers, nearby parking, food stalls etc. The Camping Plus service gives you an additional area around your camp if you don't like things to get too crowded. Boutique Campsites include Tipis, Yurts, Squrts, Cloudhouses, Podpads and Bell Tents.Tangerine Fields Campsite is for those who want their camps to be put up before they arrive. Plus one can also hire Campervans.
6) VFestival, 20th to 21st August
Accommodations: Depends on the Specific Ticket.
Details: This festival held at Chelmsford boasts of some of the best names in the music industry. This year, you'll get to see Eminem, Duran Duran, Arctic monkeys, Rihanna and many more. Only four people can sleep in one allotted pitch. Facilities include shower, loos and drinking water. They are pretty strict about the rules so better check out their website in detail.
7) Wilderness Festival, 12th to 14th August
Accommodation: Family Tickets for £250 + extra for Boutique Camping.
Details: This festival at Cornbury Park, Oxfordshire is a great place for a family trip. The best thing about couple with children is that the Boutique Camping offer comes with babysitting facilities. Other than that you get to live in 5-star comfort with the Boutique Butlers always at your service.
8) The Big Chill, 4th to 7th August
Accommodation: Check website for different rates.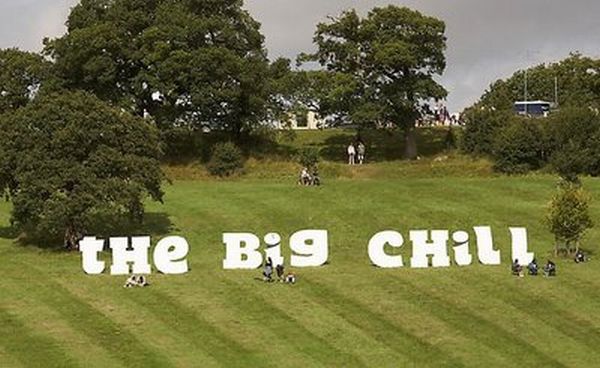 Details: Kanye West, Chemical brothers performing this year. the usual shower, toilet facilities. Campsite Assistance Teams are all over to help you with anything.Family Camping areas are recommended for those with kids. Then there are Tangerine Fields for the lazy bones. But they are very specific about the tickets and the accompanied facilities. So make up your mind and look up their website for the exact ticket that you want. The place to be is Eastnor Castle Deer Park, Herefordshire.
9) The Secret Garden Party, 21st to 24th July
Accommodation: Check website for details.
Details: The 'secret' spot for this Secret Garden Party is near Huntingdon, East Anglia. You can avail the Live-in-vehicle facility, or the regular camping sites. But if you like a bit of luxury then you must book their Boutique Camping facilities. Apart from all the regular facilities, you can also get anything from facials to massages. Beryl, The Bus is the latest addition that is a bus with three bedrooms, each with their own MP3 speakers. The kitchen is fully furnished and tea, coffee, and toast is free! Then there are the Tipis for about 4-6 people. They have a rustic charm of their own. The range of arenas and their facilities is endless. Take your pick, but do it soon.
10) The Rockness, 10th to 12th June
Accommodation: N/A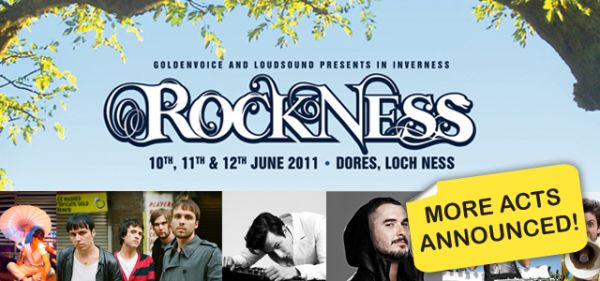 Details: As for this year it is already a miss but you can sure eye it next year as it is definitely one cool place to be.
Woodstock started the trend and festivals have become quite a rage these days. But people these days arent all too hippie anymore. You need tickets and campsites. These festivals sure have taken note of that and provide all kinds of camping facilities for all kinds of attendees. All you have to do is buy the suitable tickets and anticipate all the fun you will have once there.