Modern musicians inspire cult fan following. And it normally translates into big bucks. Their albums sell like hot cakes and ensure a substantial amount as royalty. Their tours and live performances have become real money spinners and it is not unusual for popular musicians to generate hundreds of millions of dollars through tours to cities around the world in a year. Music recordings, publishing and endorsements add to their overall financial health. FORBES Celeb 100 issue has listed the top earners from different fields. The issue has also released the annual list of the world's highest paid musicians. The power of music to generate wealth is undisputed still some of the amounts are simply staggering. Do have a look at the top twenty five.
1)    U2 – $195 Million
U2 has been making music for ages now. They will be concluding a two year trek around the world for live performances that will see them sell tickets worth $700 million. Over 7 million people are expected to hear them live during the period.
2)    Bon Jovi – $125 Million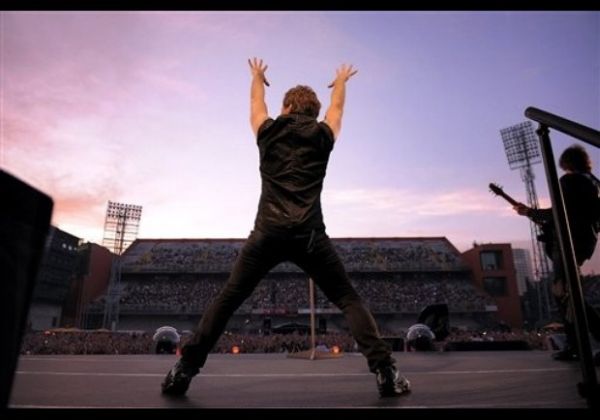 Bon Jovi is another artist who hasn't slowed down with age. In the last 12 months, he and his band played in 74 shows generating $200 million. He also released a greatest hits album. Jon Bon Jovi was named to the White House Council for Community Solutions by President Obama.
3)    Elton John – $100 Million
Sir Elton has been making music for over thirty years now and has sold more than 250 million records worldwide during the period. His popularity is intact and he hasn't slowed down as he did 102 live shows in the last 12 months grossing $204 million. He and his partner David Furnish have been in the news lately due to their surrogate son Zachary.
4)    Lady Gaga – $90 million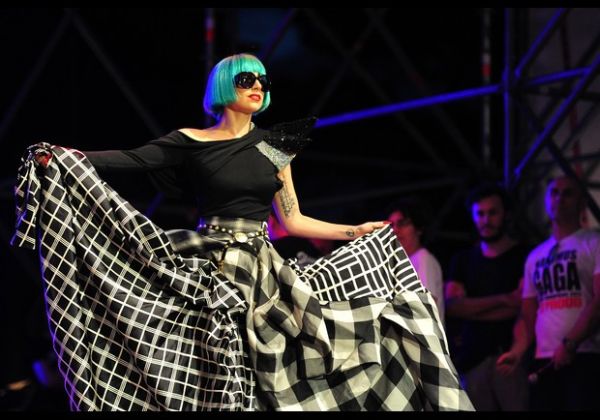 Lady Gaga's popularity has peaked. She grossed $170 million on 137 shows in 22 countries over the past 12 months. Her shows are visual spectacles that cost a lot though Gaga rakes in additional cash for heavy radio play, recorded music sales and endorsement deals from Polaroid, Virgin Mobile, Monster Cable, Viva Glam and others.
5) Michael Bublé ($70 million)
The Canadian crooner has somewhat unexpectedly made a place for himself in the top five. He rode a lucrative concert tour, heavy radio play and strong album sales all the way to a spot among music's top five earners.
6) Paul McCartney – $67 million
The former Beatle is the most commercially successful songwriter in the history of popular music according to the Guinness World Records. He perhaps earns the largest royalty amongst musicians but McCartney hit the road and grossed $130 million on a mere 30 shows over the past 12 months.
7) The Black Eyed Peas – $61 million
The business-friendly rockers grossed $68 million on 62 shows around the world over the past 12 months. They cashed in on their popularity endorsing top brands like Samsung, Pepsi, Honda, Verizon, Chase and others. Their endorsement deals are lucrative to say the least.
8) The Eagles – $60 million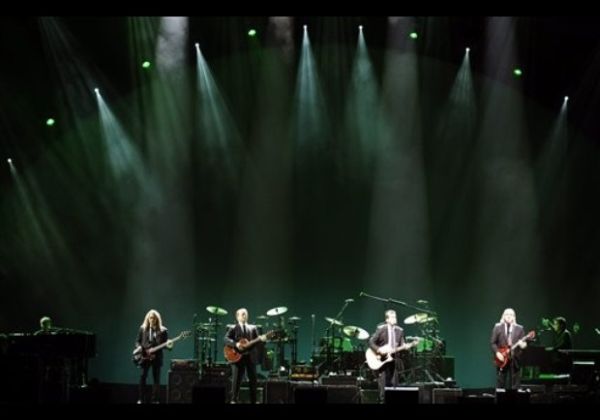 The ageless rockers continue to cash in on their old hits on the road. Even though they have not had big hits in the recent past they continue to play live to full houses and make the bulk of their money from those shows.
9) Justin Bieber – $53 million
At age 17, Bieber is the youngest on the list. He has the potential to become number one over time as he is raking in cash from an international tour, new album, biopic Never Say Never and even a perfume line.
10) Dave Matthews Band – $51 million
2009 was their big year when their Big Whiskey and the GrooGrux King became a big hit. They are still touring and the band grossed over $1 million per night over the course of 68 shows in the past 12 months.
11) Toby Keith – $50 million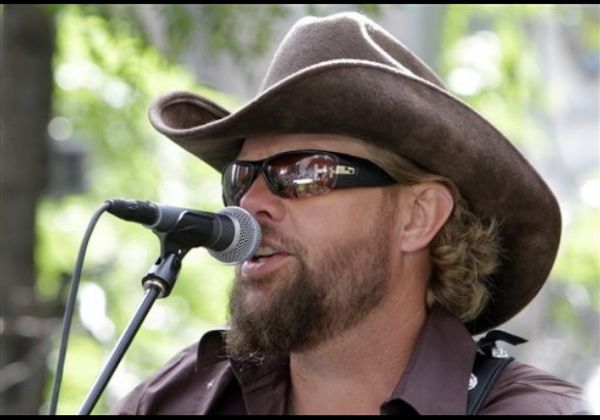 Keith is highest ranked country star. It's not just music that makes money for him but Keith also has lucrative endorsement deal with Ford, a mezcal line and a restaurant chain called I Love This Bar And Grill.
12) Usher ($46 million)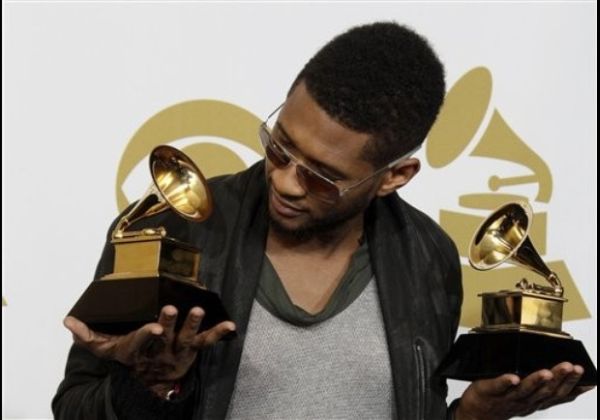 The R&B crooner had a good year as he picked up a pair of Grammy awards. He also undertook a lucrative concert tour to support his extended play album Versus. Usher, by the way, is credited with discovering Justin Bieber.
13) Taylor Swift – $45 million
Swift is all over the popularity charts. Her new album Speak Now was certified triple-platinum barely a month after its October release. The debate about her being Country or pop is meaningless as there's no question that Swift is a moneymaking machine. Her touring grosses some $750,000 per night.
14) Katy Perry – $44 million
Perry's album Teenage Dream is one of nine in history to boast four chart-topping singles. But her earnings are not limited to royalty from record sales. Perry is the brand ambassador for Proactiv, Adidas and Ubisoft, and has her own perfume line, Purr.
15) Brad Paisley – $40 million
Endorsements have become a strong revenue stream for practically all the big names in music. The Country star had sponsorships from Chevy, Skinny Water, and Sea Ray boats. He made it to the top fifteen as he had some strong touring during the year.
16) Tom Petty & The Heartbreakers – $38 million
Some acts seem to have an infinite shelf life on the road, and Tom Petty is one of them. It is their ability to sell tickets to their shows that fills up their coffers and gives them such an exalted position on the list.
17) Jay-Z – $37 million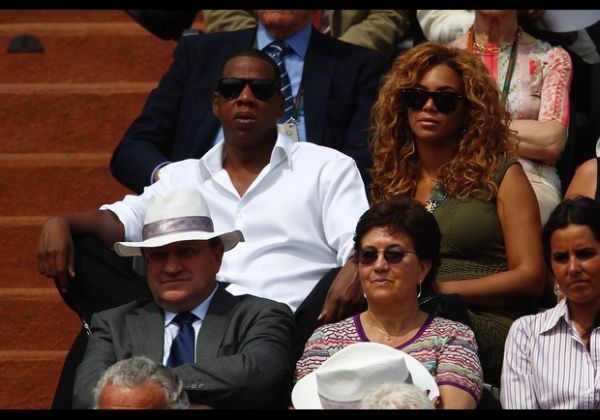 The Empire State of Mind rapper has varied business interests and this is the first year that he has out-earned wife Beyoncé since their 2008 nuptials. The revenues from the tail end of a world tour, endorsements and a broad portfolio of business interests boosted his earnings.
18) AC/DC – $35 million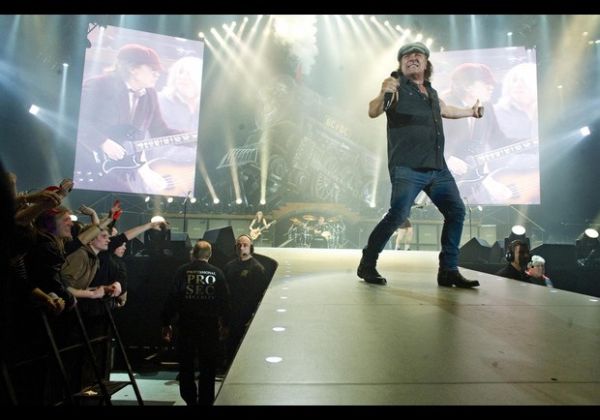 Scotland-born and Australia-bred, AC/DC also generated the bulk of his earnings from tours. He continued to shake audiences all night long, grossing nearly $60 million on the road.
19) Sean "Diddy" Combs – $35 million, tie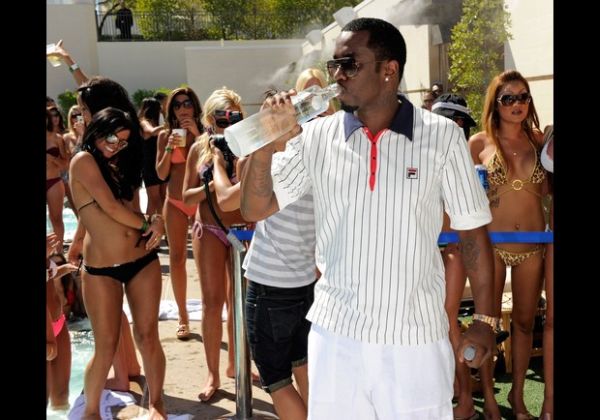 Sean has grown beyond music now and itaccounts for less than 20% of his earnings. He has stakes in clothing lines Sean John and Enyce, record label Bad Boy and marketing firm Blue Flame. His Ciroc vodka deal has led Forbes to estimate his net worth at $475 million. Under terms he struck with beverage giant Diageo, Diddy gets an annual cut of profits plus a big piece of the pie (likely nine figures) if Ciroc is ever sold.
20) Beyoncé Knowles – $35 million, tie
The Houston-born diva ranks low this year because she didn't tour or release an album this year. In the absence of new music revenue, bulk of her earnings came from clothing line Dereon and endorsement deals with L'Oreal, DirecTV, General Mills and others.
21) Tim McGraw – $35 million, tie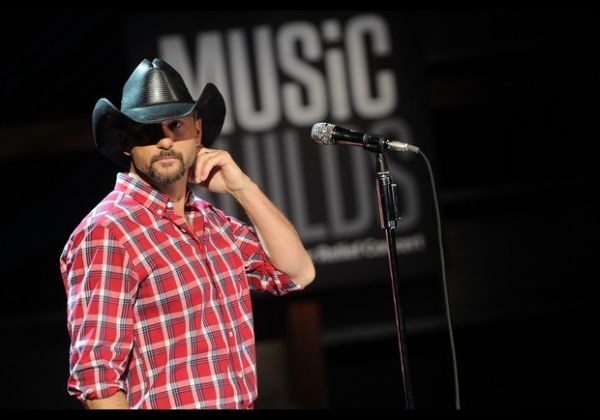 McGraw has a finger in different pies and had strong revenue from all streams in 2010 despite his label's decision to delay his new album. In addition to a lucrative tour, McGraw starred in Country Strong with Gwyneth Paltrow and his line of cologne is among the best selling celebrity scents.
22) Muse – $35 million, tie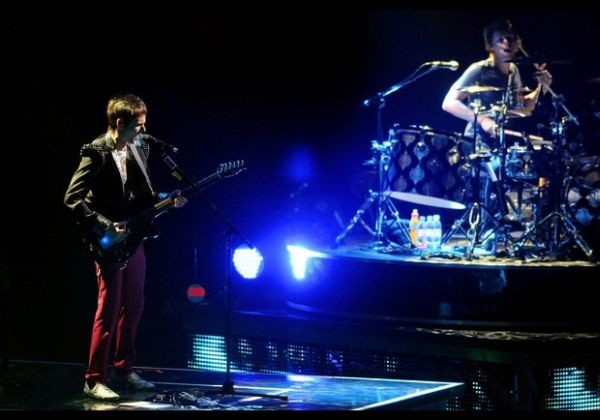 The Britain-based rock group grossed $76 million on 63 shows in the last year and has landed songs on all three Twilight soundtracks. ChrisWolstenholme , their leading bassist might consider it to be like selling one's soul but he is ok with it as long as it brings in the cash.
23) Rascal Flatts – $34 million
The country stars grossed $45 million on 61 shows over the past 12 months, adding to their coffers with heavy radio play and endorsements from JC Penny and others.
24) Kenny Chesney – $30 million
Chesney had a successful tour he undertook in support of his new album, Hemingway's Whiskey. He grossed nearly $40 million on 24 shows during the year.
25) Rihanna – $29 million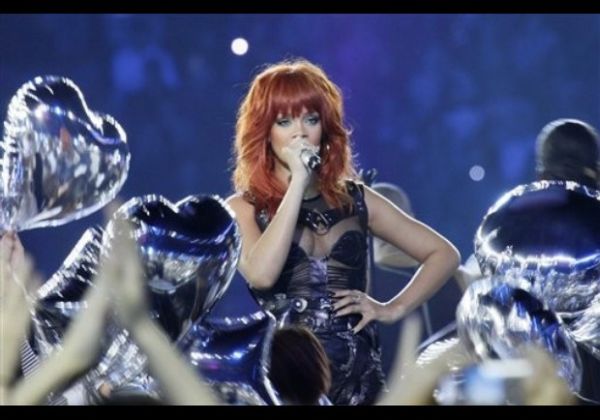 The Barbados-born singer grossed $1 million per night in 38 shows over the past 12 months. There were other revenue streams as well with strong sales of new album Loud, digital singles and endorsements with CoverGirl, Secret and others.
Via: blogs.forbes