If you thought you had seen it all and all that you could do was to wait for wrinkles to get deeper and start getting your second Botox fix, think about it. Some people just don't get tired of buying yachts, and some other people don't get tired of designing them! In fact, I have written so many articles about luxury yachts that I can hardly remember how many I have written about, for each one is similar to the other. However, this particular luxury yacht outdoes them all, and is so beautiful that one could reach the climax within minutes of looking at it. In fact, it is almost obscenely beautiful, just like an adult film actor would look when he is fully aroused.
Voronoi 'mega-yacht' by Mr Hyun-Soek talks about the Voronoi pattern, which apparently is even found on or bodies. Considering the kind of people that i would like to imagine in this yacht, I guess where those patterns could be found! The yacht comes with a lush indoor garden, bar, gallery and dining room and Roman Abramovich's yachts might look like rundown pickup trucks in front of this beauty!



The yacht measures 125 meters and is even longer than Roman Abramovich's tool, umm I mean his yacht that he proclaims to be the best in the world. The Voronoi is so elegant and beautiful that Russian, Chinese and Middle Eastern billionaires would look stupid if they bought it. It is just right for a glamorous Hollywood star or a French princess.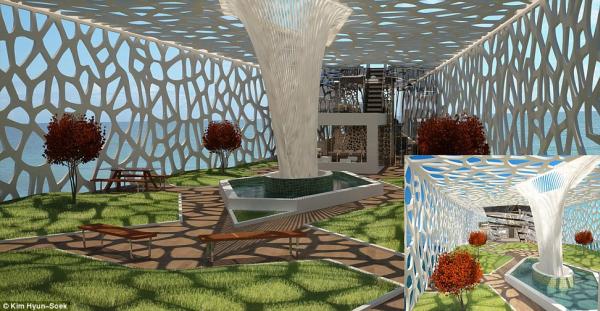 It certainly is for no oily faced businessman!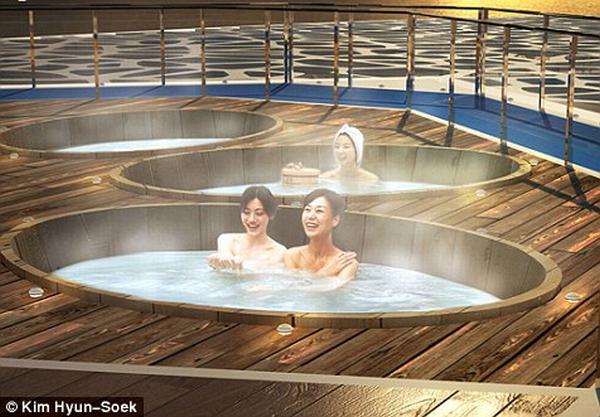 Via: Daily Mail