The Summit was a grand success and the atmosphere at the venues was very positive as the companies dealing in luxury had a very good year and all of them were looking forward to a good year with more opportunities than threats. Brazil has come up as the most promising opportunity on the luxury horizon. The size of the market could be called tiny if you compare it with China but the pace of growth has amazed the entire industry. Technology has emerged as another opportunity area as it became evident that the companies who invested in technology benefitted immensely from it. Internet, computer based applications and smartphones can contribute significantly to a robust growth. In the expanding market it is possible for all the players to create a space for oneself despite the intense competition.
While concluding the coverage of Reuters Global Luxury Summit 2011, we bring to you seven diverse stories that generate a feeling of confidence and excitement and show the way forward. It was a great opportunity for the luxury industry executives to learn from each other's success.
1)Neiman Marcus beefs up tech to fight off upstarts
BRAND : Neiman Marcus
REPRESENTATIVE: Karen Katz, Chief Executive
The Strategy : Leverage the new technology to keep ahead of the competition, both old and new.
Neiman Marcus is one of the early practitioners of e-commerce and has established itself in the field with almost 16% of its annual sales being generated online. Karen Katz, their Chief Executive told the Reuters Global Luxury and Fashion Summit that they never underestimated the power of the net and are reaping the benefit now. They are always striving to roll out new initiatives like live streaming of fashion shows and also use the mobile technology to access more customers. There applications for Apple iPad launched last year has been a great success as a significant amount of business is coming from people using their iPads.
2)Brazil on way to driving luxury growth, execs say
BRAND : Brazil
REPRESENTATIVE: Top Executives
Outlook : Brazil is going to be the next engine of growth after China for the luxury industry, believe executives.
In absolute terms the luxury sales in Brazil might be very small even when compared to the other emerging markets but it is the pace of growth that has caught the attention of luxury marketers around the world. Diane von Furstenberg told the Reuters Luxury and Fashion Summit in Paris that her two year old store in Brazil is their second largest after New York. Many executives felt that high import duties and complex bureaucracy has delayed the emergence of the luxury market in Brazil but could not prevent its growth. Gucci, Chanel, Burberry, Christian Louboutin and other big names have opened shops in Brazil in the last few years.
3)Fashion brand Carven mulls possible IPO
BRAND : Carven
REPRESENTATIVE: Henri Sebaoun, CEO
The Plan : The fast pace of growth will require some investment to sustain it and IPO may be floated in a year's time.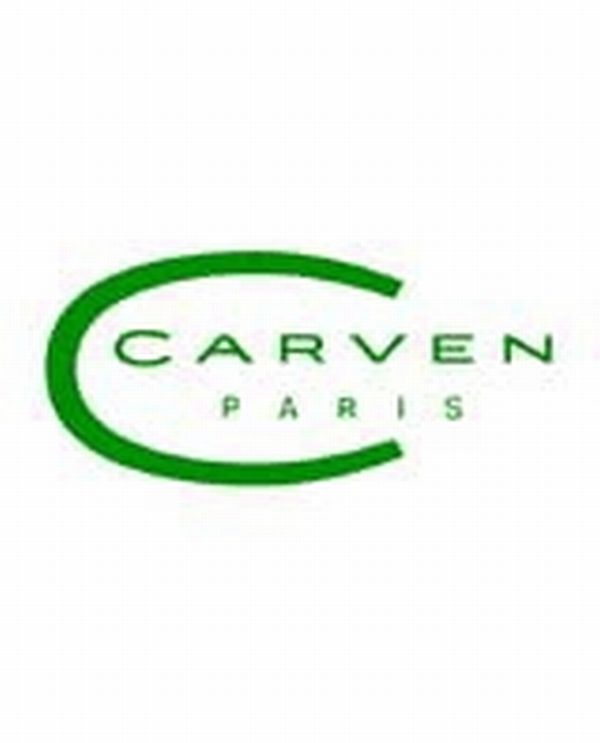 Carven has been revived through the collections of the new designer Guillaume Henry. The annual sales have touched 20 million euros. To sustain this double digit growth will require investment and the company will float an IPO or go far a strategic partner. Carven CEO Henri Sebaoun was elaborating on his plans at the Reuters Global Luxury and Fashion Summit in Paris. They would be opening more stores of their own but the focus will continue to be on multi brand luxury department stores.
4)Fashion queen Furstenberg works for her children
BRAND : Diane von Furstenberg
REPRESENTATIVE : Yvan Mispelaere
The Motive : She would like to create an empire that would be passed on to her next generations and last much beyond her.
Furstenberg told the summit in Paris that her brand had registered a healthy growth and would like to leave behind a legacy. She talked about her granddaughter who was following in her footsteps. Furstenberg is preparing for the launch of her perfume called Diane. She is collaborating with a little known French company called ID Beauty. Yvan Mispelaere has been hired as a creative director and is expected to further help the business grow.
5)Time, not bling, is the ultimate luxury
BRAND : Luxury
REPRESENTATIVE : Top Executives
The Definition : Luxury is not a suit or a necklace. It is not material but basically the freedom, choice and time.
When asked about the definition of luxury Jean-Marc Jacot, the chief executive of Swiss luxury watchmaker Parmigiani Fleurier told the Reuters Global Luxury and Fashion Summit, "It's doing what I want when I want. Luxury is not material." Steve Sadove of Saks and Jennifer Hyman of Rent the Runway also craved for some personal time. Shawn Kravetz, president of Esplanade Capital said that for him luxury is having a good hamburger and spending quality time with family.
6)Luxe chains see room for many more outlet stores
BRAND : Luxury Retail
REPRESENTATIVE : Top Executives of Luxury Department Stores
The Strategy : The focus will be on opening more of lower price outlets because that is where the demand and growth is.
Saks Inc Neiman Marcus NMRCUS.UL and Nordstrom Inc are all focusing on low-price outlets in their new store openings. They were all interacting at the Reuters Global Luxury and Fashion Summit. These outlets sell more affordable merchandise and successfully reach so-called "aspirational" shoppers with limited budgets who covet top name brands. The executives dismissed the notion that these stores hurt their aura of exclusivity or high end prestige.
7)Women, jobs push guys to upgrade their style
BRAND : Men's Fashion
REPRESENTATIVE : Top Luxury Retail Executives
The Trend : The new generation men want to look good on the job and their women also want them to look good resulting in additional business for luxury brands.
Top executives of luxury department stores told the Reuters Global Luxury and Fashion Summit that the men are beginning to spend more on themselves. In a competitive job market a man needs to look dapper as he makes his way up the corporate ladder. The new generation man is more attuned to fashion and quality than his father. A lot of this fashion awareness comes from wives, sisters, mothers and girlfriends nudging and reassuring their men.