Global economies are now going into recovery mode following the recession and its effects. That means consumers are once again flocking to luxury brands. This will spell good news for the luxury market, and especially for luxury events like the Millionaire Fair, Top Marques, Luxury Please, DeLuxe, World Royal and others. Here are the top 11 international luxury events that you should tag in your must-visit list.
1. Millionaire Fair
The man behind this big event is Yves Gijrath, CEO of the Gijrath Media Groep and publisher of the Miljonair Magazine. His Millionaire Fair is one of those luxury events that attract the top luxury brands to showcase their best products and services. The first Millionaire Fair was held in Amsterdam in 2002. By the next year, the fair had grown four times in terms of size and footfall. In 2005, the Millionaire Fair went to Moscow. Since then, it has been held in Atwerp, Shanghai and Istanbul as well. From arts and antiques to luxury cars, yachts and private jets to electronics, fashion, fine foods and spirits, this luxury event showcases a huge array of luxury products.
2. Top Marques
Top Marques began as an event that would focus on luxury cars and state-of-the-art car designs and technologies. The fair began by setting up on the Monaco Grand Prix some eight years ago. The Monaco-based event has moved on from just showcasing automobiles. The fair now displays superboats as well. These can be taken for a sea trial from Port Fontveille. The fair has also brought luxury watches into its kitty, with the likes of IWC, Montblanc and Roger Dubois vying for attention. The event is also held in Shanghai. And in 2012, it is set to move to Macau as well.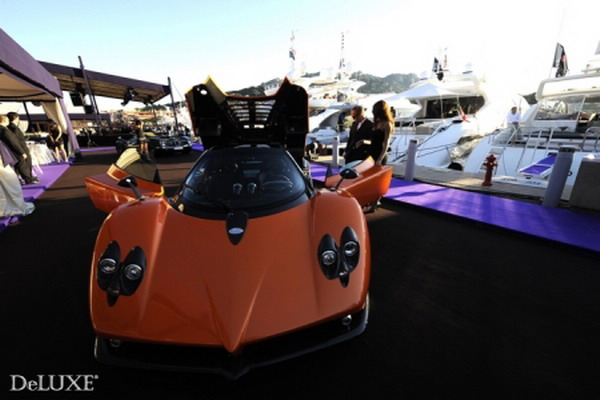 3. DeLUXE
The best of luxury, yachts, cars and champagne can be experienced at DeLUXE. This luxury event, which was first held on Sardinia in 2004, has also made it to Russia (in 2010) and Singapore (in 2011). DeLUXE luxury events will soon be moving to Monaco and China starting from 2012. The glittery event combines luxury exhibitions with runway shows, cocktail parties, fine dining and entertainment. It is quite the experience.
4. Hainan Rendez-Vous
Held over four days, Hainan Rendez-Vous is all about superyachts, business jets, luxury properties and top luxury brands. Organized by Delphine Ligniere, the luxury event takes place in Sanya City on Hainan Island's Chinese Riviera. This fair highlights the best of luxury living, to the extent that 250 Chinese ultra-high net worth individuals were flown to the event on business jets for the 2011 edition. Add to that 185 booths, 15,000 visitors and over a hundred yachts docked at the riverbank for the show. In its 2010 debut, the fair garnered 90 million euros in orders. By 2011, the sum had jumped to 300 million euros.
5. 1.618 Sustainable Luxury Fair
Few luxury events have the environment in mind. But if you are serious about reducing your carbon footprint but refuse to cut down on your luxurious lifestyle, head to the 1.618 Sustainable Luxury Fair. The luxury retailers that exhibit here are put through a stringent validation process to ensure that sustainability criteria are met. The luxe event was held in 2010 in Paris' Palais du Tokyo and on display were products and services from the sectors of architecture, fashion, jewelry, design, mobility and more.
6. Luxury & Yachts
As the name suggests, this is a luxury boating event. Held in Italy, Luxury & Yachts showcases a range of charters, motorboats and yachts. But you will also find products and services related to water skiing, diving, surfing and more. Meanwhile, the fair is expanding to other luxury products as well. The 2010 edition also featured the Luxury Garage and Luxury Christmas Preview. So there were cars, bikes, art, furniture, watches, technology and much more.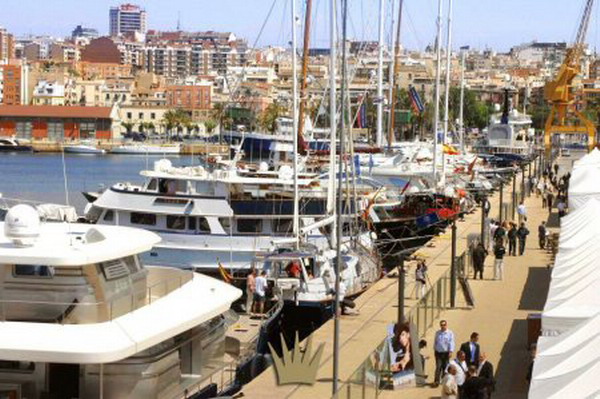 7. World Royal
If you are a superyacht fan, add this to your list of must-visit luxury events. Held in Tarragona, Spain, World Royal offers potential buyers and yacht enthusiasts to sea trial the luxury boats on display. The event has become a great networking and trade event for the superyacht industry. But the event also features jewelry, watches, private jets, wealth management, property, fashion and more.
8. Luxury Please
Luxury Please takes place in Vienna and showcases luxury products and services across various sectors including fine foods, cars, real estate and more. Plus, there is plenty of entertainment thanks to fashion shows and performing artists. But if you are tired with all the stall hopping, relax at one of the many lounges here.
9. Masterpiece Fair
This one is for the art lovers in the luxury market. The Masterpiece Fair in London is committed to contemporary art and design as well as antiques. This is not your traditional art and antiques event however. And high quality is a must. You will find classic bronze sculptures and Picassos alongside Bugatti, Cartier and Cognac. The fair offers a fine dining option as well at Le Caprice, a custom-built restaurant located within the fair grounds.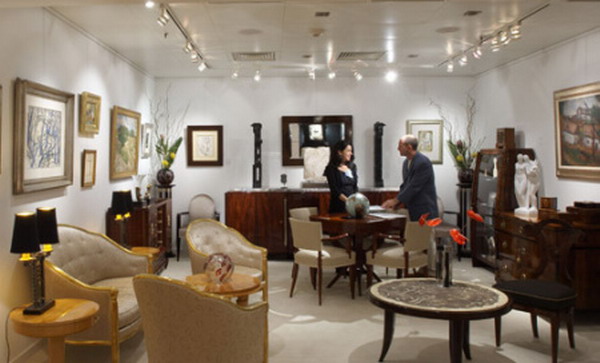 10. SeaFair
International Fine Art Expositions came up with the idea of the SeaFair as the first mobile megayacht venue in the world. The luxury yacht travels to different cities across the world for exhibitions of fine art, jewelry and collectibles. During the exhibition, the $40 million yacht remains docked for the period. The first mobile megayacht venue in the world is custom-built so as to be able to dock at even small yacht facilities across the world. So it is not forced to use commercial ports. There are 28 exhibition spaces within this four-deck boat including a coffee bar, the Luxe Lounge, a champagne and caviar lounge, a glass-walled restaurant and more.
11. Elite Life Fair
The Elite Life Fair, organized by Elite Life magazine, began in 2009. This 2-day luxury event is dedicated to the Armenian luxury industry. You will find supercars, yachts, jewelry, real estate and consumer electronics at this event. Plus, there is plenty of entertainment, fashion shows and fine foods on offer.