In recent years, the real estate world has witnessed a continuous evolutionary curve and it would be wise to say the luxury housing sector is no longer restricted to the rich and affluent. With today's economy, though it has become a little shaky since the 2009 global recession, yet housing has always known to have bounced back from such setbacks. The sole reason for the thriving of the luxury real estate vertical is that no matter whatever the circumstances, people who have money or who can afford to take loans for luxury homes that  stand at millions of dollars are increasingly taking the chance to get their hands on their dream homes.
However, long gone are those days when luxury intended to be measured by the number of butlers and chauffeurs alone. Nowadays, as technology progresses at an astronomical pace, it has deeply entrenched itself into the housing realm as well. State of art home security systems, home automation systems and many such products have made their way in to the most average of homes. Yet, when you do purchase a luxury real estate, you would most definitely want to get the very best of what technology has to offer for your house, whether it be security, entertainment or just the upgrading of your kitchen space. Hence, we took some time out of our daily dose of luxury intensive news to bring you some of the most appealing and must have tech system for your new or renovated home.
1)  RadioRA 2  Wireless Home Control System: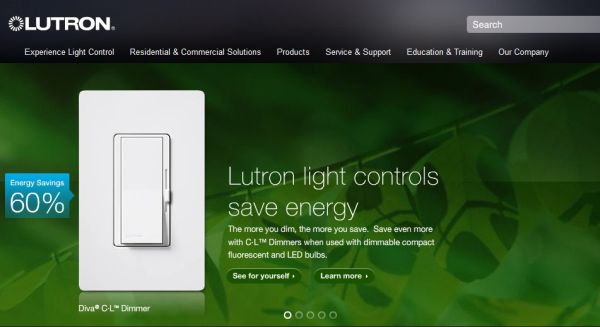 One of the foremost names in home improvements, especially in the field of state of the art home electronics, Lutron Electronics has now come out with an incredible system that enables the users of Apple iPad and conventional PCs to control the lighting, curtains and blinds of their home remotely, even if they are sitting at another corner of the world. The all new RadioRA 2  wireless home control system has been designed to provide the consumers with the ability to control their home automation systems from an integrated PC or from the comfort of their iPad. Lutron has also introduced an integrated app for this system that can be purchased from Apple Apps Store for just $19.99 as well as for Android devices from the Android Market.
2)  Control4 InfinityEdge 5" In-Wall Touch Screen:
From the  leader in low cost home automation and entertainment solutions, comes yet another great product in the form of Control4 InfinityEdge 5" In-Wall Touch Screen that essentially turns the walls of tour cherished house into the display of an iPad. Featuring a 5 inch capacitive glass display, this incredible new system lets you control your home automation systems wirelessly and this unique system comes with Ethernet and Wifi connectivity options. At an impressive resolution of 800×600, the Control4 InfinityEdge 5" In-Wall Touch Screen provides the users with four customizable buttons for various settings.
3)  Logitech Audio & PC Networking:
The foremost name in computer peripherals and accessories, Logitech, has brought to the tech savvy home owners a much simplified and easy to use Audio & PC Networking system such as the likes of Logitech Squeezebox. This incredible new system allows you to stream music off of your PCs, notebooks, iPads and iPhones by connecting the Squeezebox device wirelessly over wifi. If you wish to discover new music, Squeezebox also enables you to stream music from some of the biggest online music services such as Pandora, Slacker and Rhapsody. The all new Logitech Squeezebox carries a price tag of $149.
4)  Waterproof TV:
There is nothing more relaxing after a long day at work, than a soothing hot bath in a luxurious bathtub with exquisite bath salts to take away all the fatigue and leave you rejuvenated from deep within. U.K electronics company, Waterproof TV, is a specialist in the field of water resistant televisions that are designed specifically to adorn your bathroom and keep you entertained while you enjoy a sensuous bath.  One such product is the Aquavision 17″ Frameless Widescreen TV that comes with a HD ready LCD Panel as well as a full water resistant remote control. With a 1366 x 768 screen resolution, this incredible new waterproof TV is indeed a must addition to a luxurious bathroom.
5)  Coolceil Radiant Chilled Ceilings:
Give your house a break from the traditional air conditioning systems with the all new Coolceil Radiant Chilled Ceilings from SAS International. This one of a kind system provides home owners and large office spaces with a perfect alternative to an AC in the form of ceiling panels that essentially makes of water to eliminate heat traversing across a room, thus chilling the temperature of the place.  As this entire concept has no moving parts, hence it's quite low maintenance and contains  a single piece continuous copper element. This phenomenal new system is stated to be highly energy efficient too.
6)  MOVE 30 High Rise Elevator Type Vehicle Lift:
Living on the second floor of an apartment building and wishing your car could literally come to your doorstep? Well, U.K based Total Parking Solutions has done just that with the all new MOVE 30 High Rise Elevator Type Vehicle Lift that has been designed as a must have for all apartment dwellers. This incredible vertical lift can lift your car up to 12 meters in height and comes with an anti-skid  platform to keep the vehicle from slipping away. Vehicle safety while lift is in use is guaranteed by the use of automatic mechanical locking devices and this device can even be operated manually in case of power failure.
7)  Biometric Access:
Once you have purchased your dream home and moved into it, the next logical step is to ensure safety of your abode as well as your family. This is where Videx Security comes into play with its cutting edge line of biometric access control systems that have been designed to take advantage of some of the most unique human anatomy elements such as retina and fingerprints to provide foolproof security. The most revered among all Videx Security products, is the BioAccess system, which is a fingerprint based security system that provides access to your home after verifying your fingerprint impressions.
8)  My Panic Room: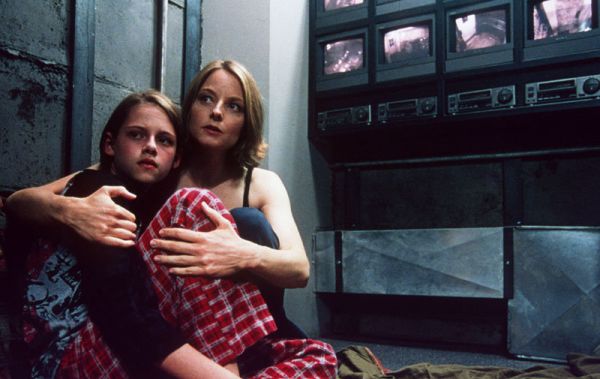 Providing you with the ultimate in personal and family safety is Global Multi Service UK Ltd., that with its subsidiary, My Panic Room, provides house owners with state of the art panic rooms to keep them safe in any life threatening situation. Whether it a be robbery, a natural calamity or times of war, panic rooms have now become one of the sought after security measures for home owners. My Panic Room offers customers a completely personalized safe haven that comes with state of the tech marvels such as a video monitor, separate telephone line or mobile phone, a comprehensive communication system, a video monitor, separate telephone line or mobile phone. Among other necessities provided by Global Multi Service in their panic rooms some of the most essential included a full first aid kit, fire extinguishers and an alarm keypad.
9)  Automatic Kitchen Drawer Openers:
One of the foremost names in consumer hardware products, Hettich America, has now come out with an interesting product for your delightful kitchen, in the form the all new Automatic Kitchen Drawer Opener. This magnificent kitchen hardware opens automatically and provides you with ample storage space to store utensils and other kitchen accessories. This brilliant concept works by touching anywhere on the front of the drawer. The entire process works with the help of an electric drive unit that is placed discreetly inside the cabinet and these gorgeous and stylish kitchen can even be operated remotely in case of a power failure.
10)  Featherstone Leigh:
In this continuous time of fluctuating global housing realm, to get your hands on a dream home is quite miraculous. However, if you are the part of the masses that do not prefer to take risks when it comes to money, then Featherstone Leigh is the perfect solution to all your housing needs. One of the foremost Estate Agents in the U.K, Featherstone provides you expert advice and the most enticing rates on a range of real estate such as Houses, Flats, Studios, Apartments, Luxury Apartments, Commercial Space, Offices and Business Premises, serving the well-known regions of South West London and Surrey.