Every individual possesses that inner reader in them and the same goes for a lover of luxury. Previous mentions have been made on luxury books talking about luxury living but as of now we shall look at a new set of luxury books. The books mentioned below discourse on luxury branding and are sure to excite the entrepreneur in you.
This book, written by Uche Okonkwo is as the name suggest about luxury fashion branding and the strategies, practices and developments behind it. It's one of the first books of its kind and has been received by book critics well. The 320 pages of this book objectify the business of fashion brands from a strategic viewing platform. If anyone has an interest in knowing how functional products can be transformed into products of desire, this book is the right fit for them. This book throws light on how the landscape of the luxury market has changed over time and how the average consumer can now enjoy luxury fashion brands. Even though this book discusses a heavy topic, it is light on the reader as it's presented in a clear language with pictorial illustrations for the reader's benefit. A hardcover edition available at $40, it is a must read.
Luxury World: The Past, Present and Future of Luxury Brands
Luxury world is a book written by Mark Tungate and is available in hardcover version for a price of $20.16. This book takes the reader through the state of luxury commodities in today's world and throws light on its ever changing market. It tells the reader how luxury brands are functioning now that low end luxury brands are made so accessible to common people and tries to find the definition of a genuine luxury brand. There is never a dull moment in this fast moving and entertaining book, full of select interviews. Tungate manages to slip behind the disguises of the most refined businesses globally and shows the reader how they function. Important mentions in the books are Swiss watchmakers, the Champagne houses of France and the diamond district of Antwerp among others.
Luxury China: Market Opportunities and Potential
Priced at $21.64, this book is specifically about the luxury market in china. It is jointly written by Michael Chevalier who is a partner at EIM and formerly taught at INSEAD and HEC and Pierre Xiao Lu who is an Assistant Professor of Marketing at Fudan University. Both authors are from Shanghai, China. This book, like the others mentioned above talks about the expanding luxury consumer class but only specifically in the Chinese market. With the economic boom and increase in consumption in China, the market for luxury goods is expected to expand from $2 billion this year to approximately $12 billion in 2015. Luxury China gives readers (principally experts in advertising, marketing, and the luxury brands industry) an insight into the future of the Chinese luxury goods market and shows them how to be part of its tremendous potential.
Elite China: Luxury Consumer Behaviour in China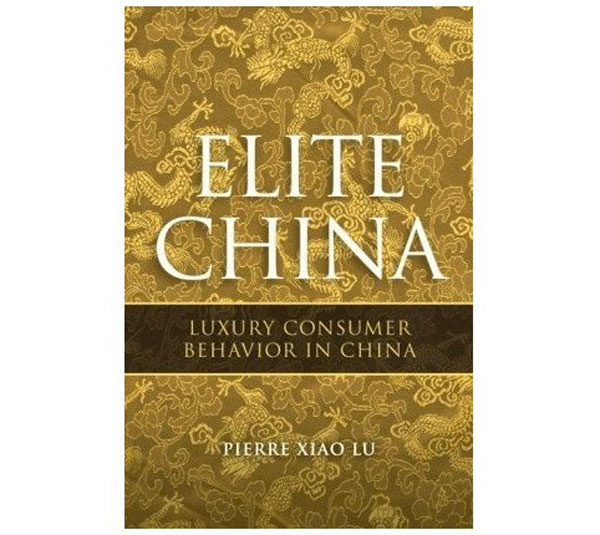 Written by Pierre Xiao Lu, the co-writer of Luxury China, this books paperback edition is available and priced at $25.00. This book is written on the same lines as Xiao Lu's other book and talks about the consumer behaviour in China towards luxury goods. It allows us to better understand Chinese luxury markets and consumer characteristics when purchasing such luxury goods. It gives the reader a detailed study from the historical, cultural, social, economic, marketing and consumer behavioural points of view. The author also gives the reader an insight to the key Chinese cities for luxury goods so that they may understand the works of the market better and also provides marketing strategies for luxury professional's to improve their products consumption in China.
The Cult of the Luxury Brand: Inside Asia's Love Affair With Luxury
The Cult of the Luxury Brand is the first book of its kind to talk about the booming luxury market in Asia. It is written by Radha Chadha and Paul Husband and is available at $40.88 in its hardcover edition. Asia's luxury market is growing tremendously just like other luxury markets worldwide and this book throws light on this current and every changing phenomenon. The book mentions the growing markets in Hong Kong, China, India and Japan among others and the growing thirst they have for luxury goods. In addition to many behavioural patterns in such a growing market, it also tries to explain the idea of 'genuine fakes'.  As the book summary rightly says, this book is a sure way to success, whether you are a business professional targeting the Asian consumer, a marketer interested in trend spotting, or a shopper captivated by luxury brands.