The image of Princess Diana and Prince Charles riding to the Buckingham Palace in an open coach after their wedding is still fresh in the memory of many even after 30 years. Now Kate Middleton is to return from her wedding in the same open-top coach. It is a 1902 State Landau that will carry Prince William and his new bride from Westminster Abbey to Buckingham Palace after the Royal Wedding. It was built by Hoopers for Edward VII's coronation and its interiors were made particularly spacious because of Edward's 48-inch girth.
The State Landau is drawn by six of the best from Queen's horses. The coach was used after the wedding of the Duke and Duchess of York in 1986. The Glass Coach, which is somewhat more famous and was purchased in 1911 for the coronation of George V, will be on standby in case of heavy April showers because it has a fixed roof. Apart from the State Landau there will be four other carriages that will be used to ferry the Royal Family. The State Landau will be followed by two Ascot Landaus carrying best man Prince Harry, maid of honor Pippa Middleton with their four bridesmaid and two page boys. Two semi-state Landaus will follow, one containing the Queen and Prince Philip and the other Charles, Camilla and Kate's parents Carole and Mike Middleton.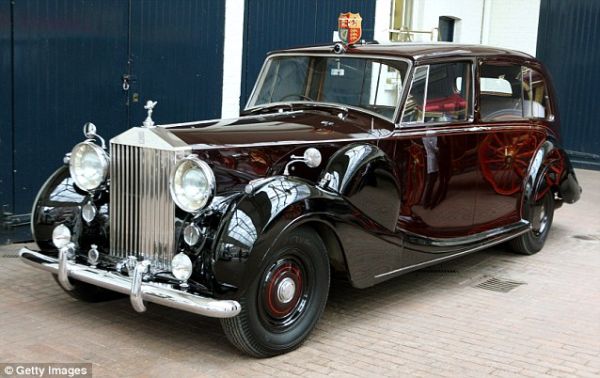 Kate has decided to arrive at the Abbey as a commoner in a car. For the purpose she has chosen the Rolls Royce Phantom VI which was presented to the Queen by the car maker to mark her Silver Jubilee in 1977. Hate has chosen the limousine because its large windows will provide the public the best possible view as she rides to the Abbey with her father on April 29. The car became more famous when it was attacked by student rioters as it carried Prince Charles and Camilla. An RAF fly past is expected post wedding. But the climax of this most anticipated wedding would be when Prince William and Kate will emerge on the balcony of Buckingham Palace to kiss in front of a crowd of up to a million.
Via: dailymail, edition.cnn