Collectors and car enthusiasts have a lot to look forward to on the replica front as March nears. 'Little Italy' will be hogging the limelight as iconic Italian cars and scooters appear in their miniature versions. The replicas will be going under the hammer on Monday, 7 March at Shannons Melbourne Autumn Classic Auction. The clincher? There are no reserve prices.
Among the cars going up for auction are two great replicas of the Fiat 500. The first of these is black and red 1960 'suicide door' 500D Nuova. A rare piece, the 500D Nuova is a collectible. The second replica is that of a red and black 1969 500F car. And these are not just for show. Both cars come with a 500cc two liter engine, the kind that built Fiat's reputation. Both replicas also boast of four-speed manual gearboxes. Price-wise, the first car should sell for between $9,000 and $12,000 and the second should fetch about $8,000 to $10,000.
Also up for grabs are two 1950s Vespa 150cc scooters. These include a restored silver 1959 GS model which should sell for about $5,000 to $8,000 and a red 1955 model 'project' needing restoration which should realize between $1,500 to $3,000.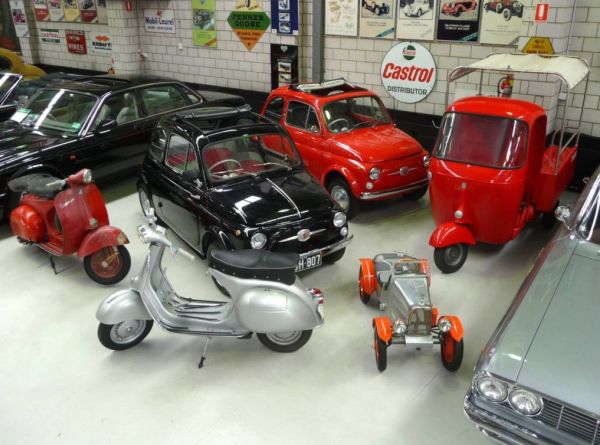 Also available is a 1958 Vespa Ape three-wheeler. This restored piece is rare and should raise about $6,000 to $10,000. Then again, there is the vintage pedal car that should sell for $2,000 to 2,500. A replica is never as good as the real thing, but they certainly sit pretty in the showcase. Clearly, collectors have a field day ahead.