Pininfarina has long been in the business of doling out some extra-ordinary watch pieces. Their recent addition is the the Bovet Pininfarina Cambiano watch which sports a very clean and traditional look. There are digital or smartphone capabilities here.  With its luxury black color and smooth lacquer, this watch capitalizes on classic essence of a time piece.
This watch is a result of a partnership between Bovet and Italian designer Pininfarina. They have earlier bestowed upon the elite the wonders of complicated and modern designs sweetened with traditional values. The head honcho of Bovet also boasted the Cambiano to be a sober modern looking homage to the watch making tradition which goes back into centuries. He kind of believes in side tracking futuristic designs and makes way for aesthetics that are bound by the ongoing fashion and can look good for years to come.
This luxury mechanical watch has to be wound to keep it running. Fahsioned out of steel, its case is 45mm wide and is selling for as much as $20,000.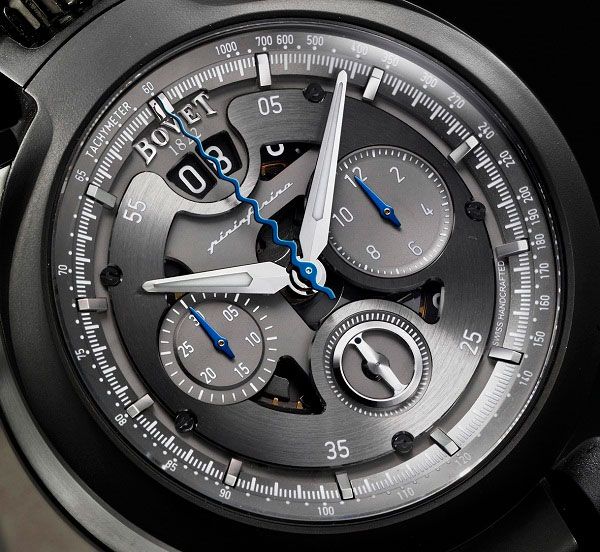 Via: Technabob