The next time your long commute threatens to take the wind out of your sails, remember this post. An Italian public transport company has taken the first steps to prove that commuting need not be a headache. In fact, they seem to suggest that it could be rather relaxing.
The designers of Italy's public transport company QC Termemilano have redesigned a regular tram cart and turned it into sauna. Unveiled in Milan, this tram sauna is the first of its kind in the world. Inside, you will find all the things you have come to associate with the spa experience and a bit more. There are hot coals and wooden benches. And the large tram windows look out onto beautiful surroundings.
According to a representative from QC Termemilano, the tram sauna has been designed to show that public transportation can overcome the frustration factor and become a place to relax instead.
However, this tram cart no longer moves around. Can we really consider a stationary tram cart to be a symbol of the public transportation system? It stands within a spa complex in Italy, awaiting a new breed of passengers who are not in a hurry to get anywhere; they just want a relaxing time at this unique sauna.
In a way, the tram sauna is similar to Bota Bota, the luxurious ferry turned floating health spa that docks at Montreal's Old Port. Built during the 1950s, the Bota Bota floats on the St. Lawrence river without an engine these days, commanding a breathtaking view of the Montreal skyline.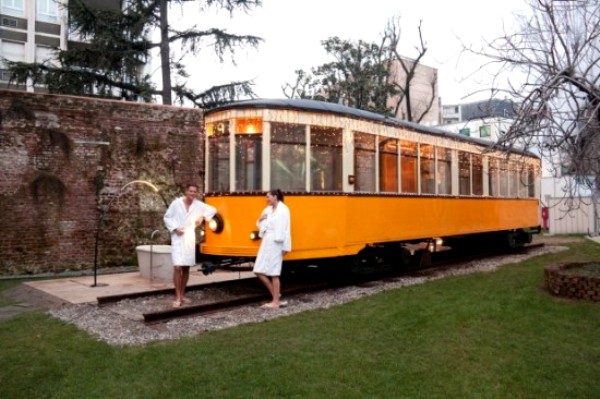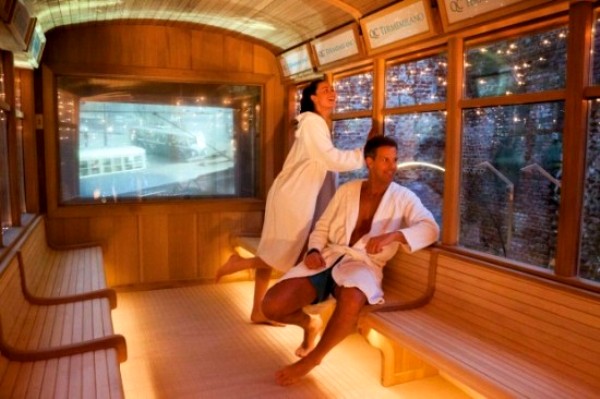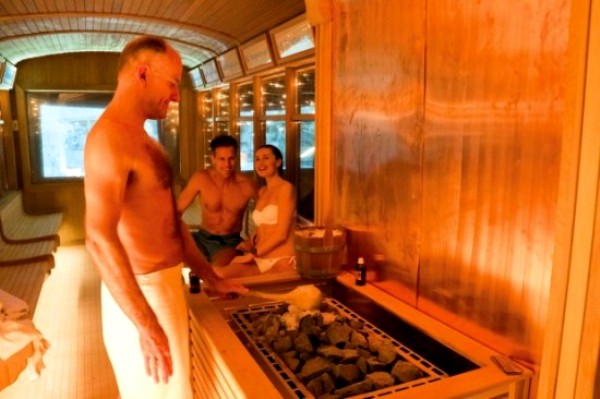 Via: OddityCentral.com