Last week, we read about an auction at the Landmark Oriental in Central Hong Kong. Up for auction was the most important piece of Hong Kong's postal history – the 96c olive bistre block of four. This week, there is news of another auction in Hong Kong. This time, rare timepieces are set to go under the hammer. Both the timepieces date back to the nineteenth century and are veritable works of art.
The first timepiece that is up for auction is the Ostrich Fan Watch (picture above). Part of the Emperor Napoleon III collection, the Ostrich Fan Watch could take your breath away by the sheer quality of artistry on display. For serious collectors with money to spare, this timepiece should not be passed up. The piece features a chronograph in 18-karat gold, intricately painted enamel as well as a set in pearl and rose-cut diamond. The white ostrich feather fan at the back conceals a watch and a pencil. The timepiece belongs to 1855 and is expected to fetch anywhere between $100,000 and $150,000 at the auction.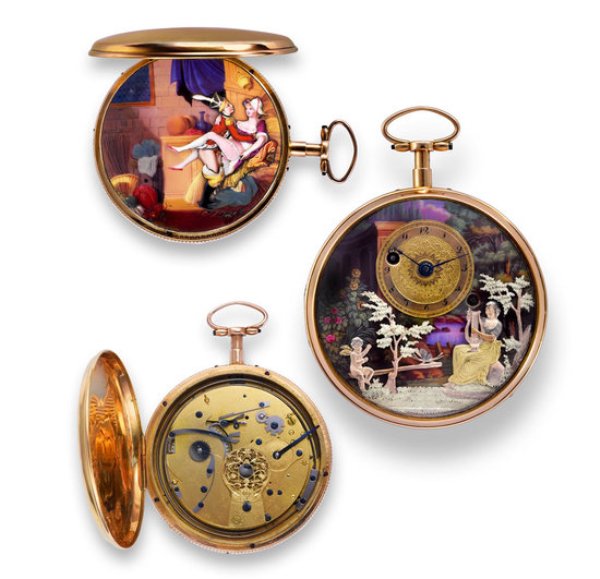 The second piece, The Music of Love (picture above) is a musical watch dating back to 1840. This too is set in 18-karat gold. The main attraction of this piece is the painted enamel that features rare versions of scenes from See-Saw and Concealed Erotic Automatons by Henry Capt, Genève. A price between $100,000 and $155,000 is expected from this collectible when it goes under the hammer. Certainly, time does not come cheap.