We all were waiting for the new creative director of Polaroid to come up with solid offering. To our delight, Polaroid along with Lady Gaga finally announced their Grey Label Line of products which gives them a rebirth as an instant camera company. It includes the GL10 Instant Mobile Printer, GL30 Instant Digital Camera and the GL20 Camera Glasses which only substantiates the whacky creative inclicination of the pop star.
Inspired from Gaga's famous video glasses, the eyewear is actually camera glasses with a pair of embedded LCD displays. The clicked photos can be transferred to the computer via USB or directly to the Printer through Bluetooth connectivity. The 12 megapixel digital camera retains the retro design curves of its predecessors and can take digital photos as well. The instant printer uses the Zink technology and feature Bluetooth capabilities. Out of all the above products, only the printer will be available in March for $150 whereas the camera and the glasses will hit commercial release only during the later part of the year.
The 'Bad Romance' superstar has surely got the ball rolling for her designer merchandise and accessories. Sources suggest she is soon going to unveil an underwear range too.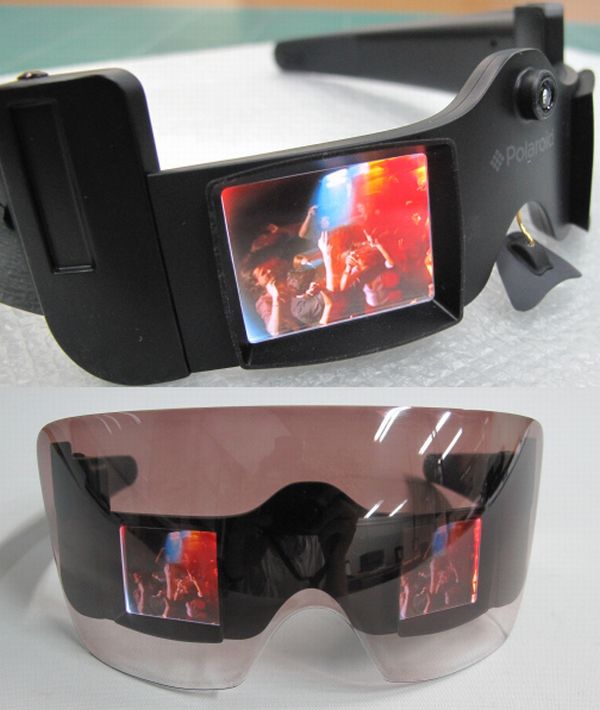 Via: FastCompany