YTL Corporation's foray into telecom industry by the name Yes is all set to go roaring with its promise to become fastest 4G internet brand in the world. Its overstated flagship stores have been installed across 10 shopping malls in Kuala Lumpur, the capital of Malaysia. Today marks the day of its commercial launch and the stupendous architecture does speak of the company's aggressive marketing plans. Designed by Sparch Architects, these stores will serve the dual purpose of a sales platform and a public attraction for shoppers.
The atrium in the malls is fitted with a series of cascading LED cubes that occupy the vertical span of the space. Also there would be interactive wall and browsing stations which will enable the customers to do a bit of run test with the package products before they actually buy one. A large outdoor LED multimedia cube functions as the product beacon for brand.
The architecture has been flawlessly executed and compliments the brand's fierce marketing policies. Yes as a venture is an outcome of YTL Corporation's partnership with Cisco, Clearwire, GCT and Samsung.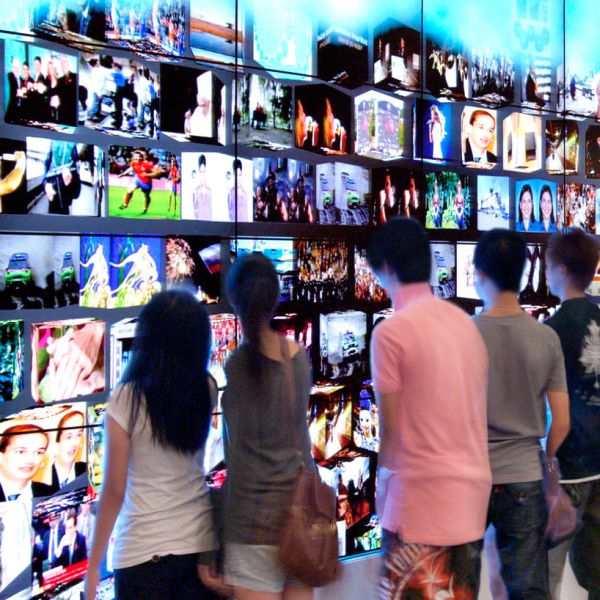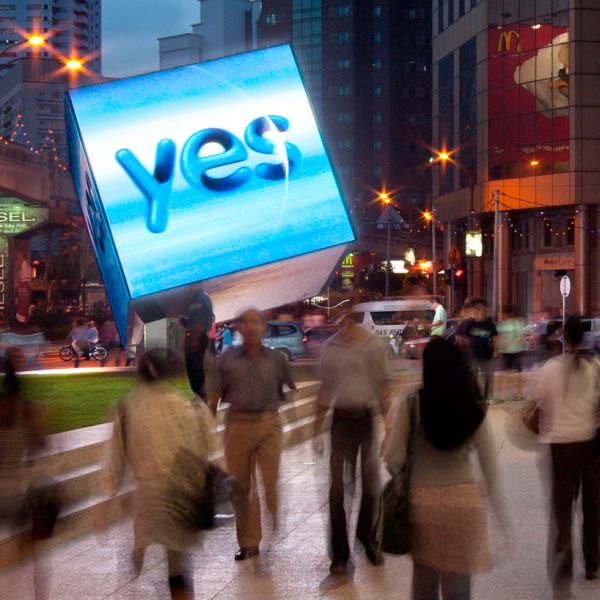 Via: DesignBoom