As Christmas is approaching, the landmarks and famous buildings across the world will be illuminated. You might want to set up your own interiors with the help of a professional lighting experts. Interior as well as exterior of the house could be decorated with bright lights where you could enjoy the festive atmosphere. You could take a look at the cool new lighting arrangement called the "48g and more".
Kai Linke, the German designer has introduced a new version of the lampshades in different sizes, naming the collection "48g and more". The most significant aspect of the collection is the lamp's name which is suggests weight of the lampshade. Among the four lampshades 48g lampshade is the lightest. It comes in silver and bronze shades. As mirror film foil is used to make the lampshade, when the lamp is switched on, the lampshade reflects the light and magnifies the intensity. The lampshade gives different coloured illuminations. It is also available in four different weights.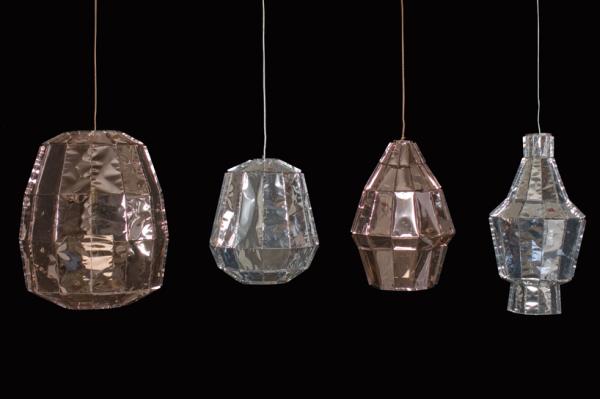 It has been presented at the Biennale Competition of The Interieur 2010 Design in kortrijk, Belgium. While it is not a typical Christmas lamp, it still looks like a great lamp to buy and use during the festive season!
Via: Stolen Wood