MRS Hospitality group recently announced the debut of a luxurious boutique hotel in the desert city of Jaisalmer. If you were planning to visit India and experience the sands and heat of the desert, along with the tribal culture of Rajasthan, you might as well do that in a little luxury.
The Suryagarh in Jaisalmer hopes to make your stay in this dreary and sandy corner of the world relatively pleasurable. It comes with a desert spa where you could relax, Nosh, a restaurant that features indigenous and international cuisine, luxurious rooms that remind you of the local royalty's exorbitant lifestyles, and a lounge bar that offers great drinks to quench your thirst after a long day of walking under the burning sun in the desert.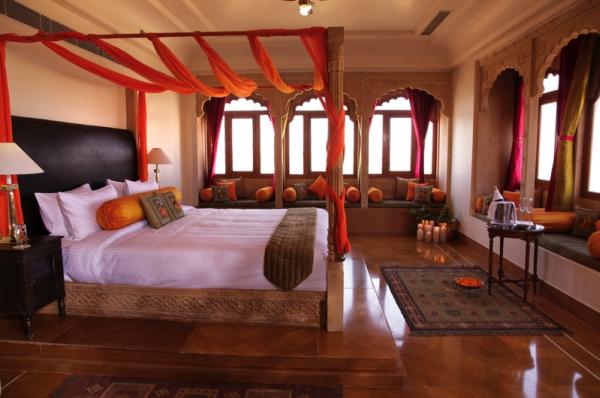 The hotel is also decorated with local antiques and tribal Rajasthani art which is famous among certain circles. It is designed as a Sun fortress which is a painstaking and restored collection of local art, antiquehood and crafts. There are 62 luxurious rooms and suites where you could forget the dust and sand of the dunes, and have a great stay in luxury even in the middle of a desert.
Via: Blescapes Marketing