Well, one doesn't have to read reams to understand why sleep is important. Our money and power driven lifestyle often compels us to cut down on our sleep time. Add it with unhealthy eating habits and no-exercise regime and we get the perfect recipe for premature health problems. If you have a lot of cash to burn, here is something that will make sure you can at least personalize your individual sleep environment. The hi-tech YuMe Bed is a mattress with cutting-edge technology will rope in a new definition for comfortable sleeping experience.
The new age mattress boasts of being a revolutionary sleep system which controls the temperature as per one's needs and delivers top-notch comfort owing to its four Thermoelectric Heating & Cooling Elements. It has 11″ Pre-Conditioned Support Core and 1″ Premium Coconut Foam. The makers have made its outer cover removable and replaceable so one will not have to live forever with accidental stains and marks.
It is available for a price tag of $3,999 in King and Queen sizes. The makers are also attaching their product with a 10 year warranty. Forget Manhattan condos and Ferrari cars, I'd earn to owe this piece of sleeping luxury.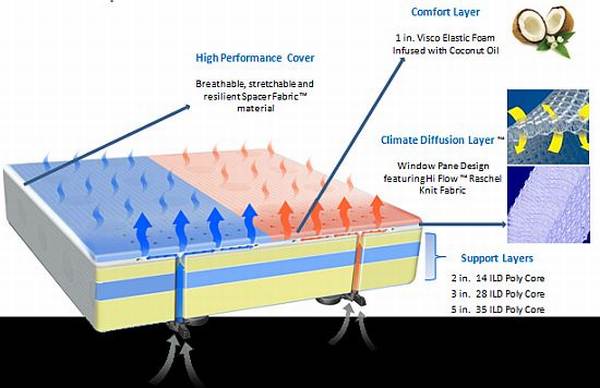 Via: Amerigon