They say poetry is all about love, so is music, dance, drama, food, and art. Then how can design be about functionality? Just like everything else a masterpiece is born when the designer foolishly falls in love with his idea. He no more cares what others say but himself and his creation.
Here are some of the pieces which clearly defies all conventions and are symbols of the creator's true love for design. Like, the Pebble Outdoor furniture designed by brothers Bouroullec. True to its name, these pebble like pieces of furniture are available in different sizes and can be used as a couch, chair or coffee table. Spread over the garden, these round creations will make your place look extremely unique.
Akin to the innovative design of pebble outdoor furniture, is a Koochy sofa. It's what you call love at first sight. Really. This beautiful red sofa is designed by Karim Rashid.
Another lovable piece is this outdoor armchair designed by Hop Pascal Bauer for Totem Design. Pretty and comfortable its cute look can enhance the beauty of your garden manifolds.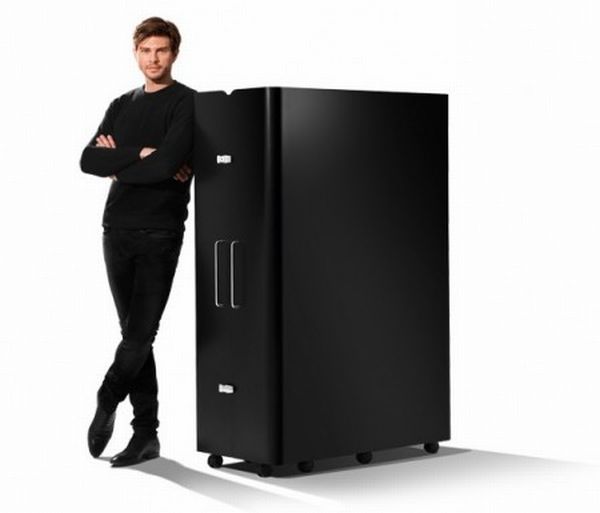 Some designers love surprising people with amazing functionalities. Like, this Office Cupboard designed by Toshihiko Hazama for MyFab. Just 52 cm small, it is a marvellous design that hosts a real desk with a chair and stoarge. Maximum work done in minimum of space.
Now forget furniture and check out this fantasy room designed by Mathieu Lehanneur. One look at it and you will be transferred into the world of dreams.
Via unplggd/Google Translate