Earth Day has just passed and it is time to see a few books that are dedicated to the beauty and aesthetics that this world has blessed us with. It is not always that you come across a luxurious hard bound book that pays tributes to the sanctity of this world.
The EARTH is a great book that functions as an atlas, and also as an informative book and magazine that is collected by the rich of the world. It can usually be seen at the great libraries and universities of the world. Now, they are launching 3 new books that have been dedicate to the collectors, and also those in the corporate world.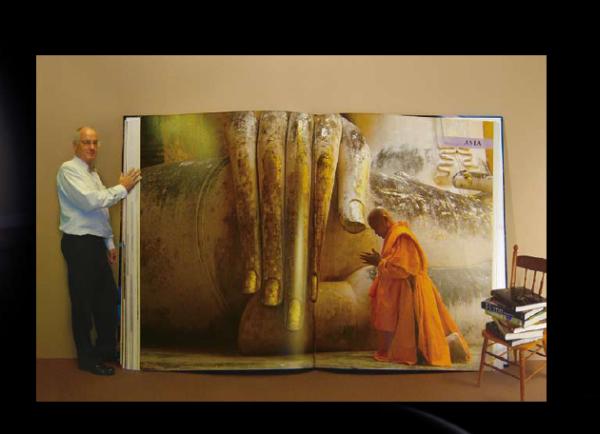 They are unveiling limited editions of the EARTH, which are Royal Blue (retail edition) and Imperial Gold (private collection only, not in shops). They cost USD $5800.00 and $8000.00 respectively and come are printed to order and bound by hand, and weighs 35kg. Each of the books are leather bound, and have a silk lined preservation case.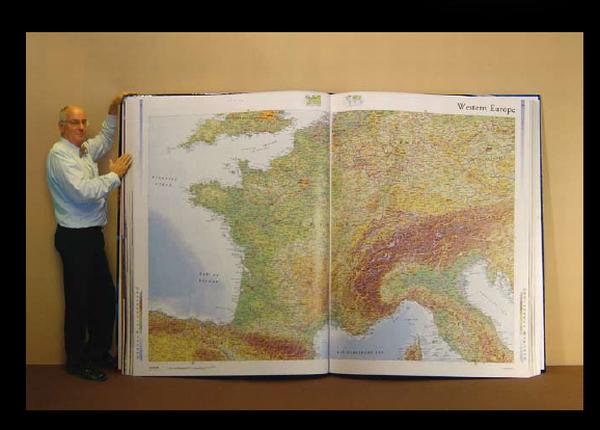 What would surprise everyone is the EARTH Platinum which would cost a whopping $100,000. Only 31 copies of the Platinum would be printed and they expect the books to be sold out even before they go to printing later. These books could be bought as a collector's edition, and could be a great investment as well.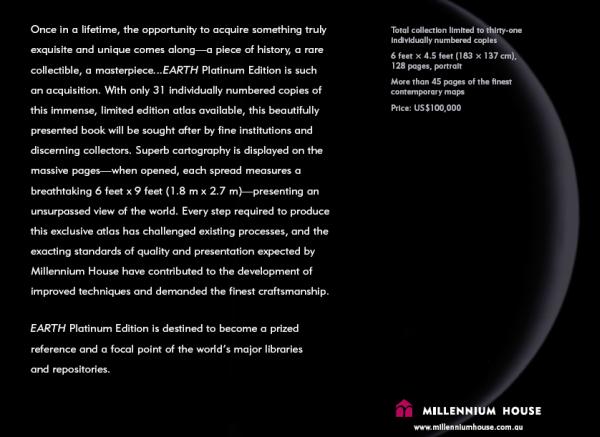 Watch the video at SMH