Picture this: You fall for a Japanese chic and are hunting ways to impress her. And it is here you Google for "Japanese watches" and the first result you get to see is "TokyoFlash." Quite obvious as the online store of weird and wacky wrist wears and wearable accessories has it all. And here develops your confusion which one to pick as each one is a standard in itself.
Our find of the month from their online shop is Kisai Denshoku Black. In case you don't know, Denshoku means illumination in Japanese. Our eyelids started rolling until we got our hands over it. Enthused by the neon skylines of Shinjuku, Denshoku features high quality materials, innate design and sophisticated expertise for elite class who follows style.
Beauty of the timepiece resides in its orange acrylic bars that surface its face, establishing a perfect harmony with the custom made strap, casted from aluminum and impressed with stainless steel.
Tracking time: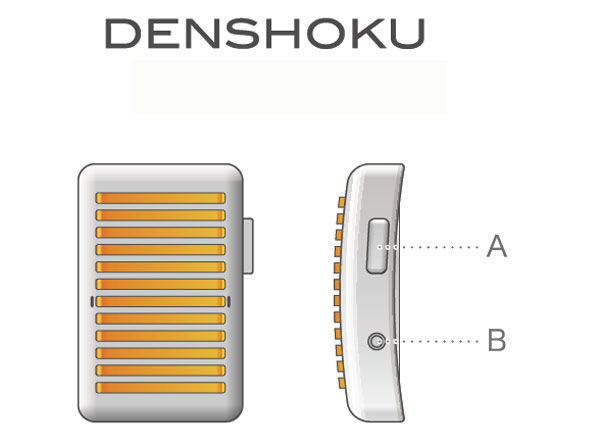 The 12-horizontal bars explicate with orange LED's (upon pressing button "A" sitting on the right side) disclosing the time in three stages i.e. hours blocks, 10-minute blocks and single-minute blocks. The time gap between the hour/minute and single-minute can be accelerated by pressing "A" button again.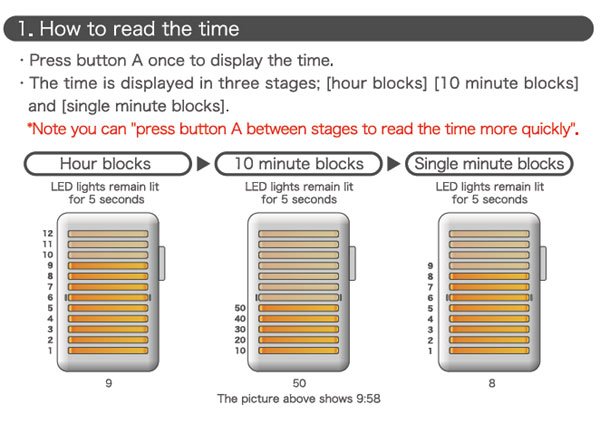 Crazy thing about the model is it s animation mode, which upon activation illuminates the light bars once every minute for twelve minutes post time-display.
Those conscious of saving energy, the energy saving mode of the watch allows you to control the LED intensity to elongate battery life. Denshoku is available in black and silver finishes.
Priced at 21,900 Japanese yen ($231), Denshoku weighs 95g with case measuring 26 mm x 43 mm x 9 mm and comes with 3-year warranty.
Check out the gallery to explore more on its styling and innovative appeal: