A Figoni & Falaschi Delahaye will undoubtedly be the cynosure of every pre-War collector's eyes. And when you add a 'Pebble-Beach standard' restoration, well, then nothing beats it! This car boasts of red leather interior by Hermes, Paris and is as comprehensively equipped as any other car of its kind. This lovely piece of machinery was in the UK for pre-Monaco sale photography.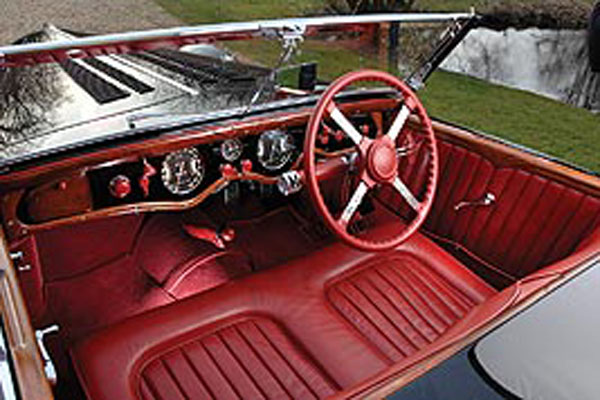 The Delahaye is a big-engined, French pre-War roadster de luxe, Cotal pre-selector gearbox car. Like most cars from before the mid-sixties, even this stunner has massive steering wheels, taking ample space at the driver's side of the cabin, making today's car drivers a little uneasy. But once you are comfortably seated with your left leg under the wheel, and the right one hoisted onboard, you will feel right at home!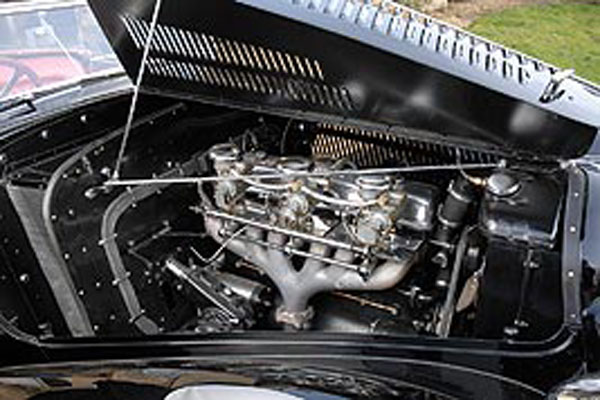 Once you are settled in, check out the small door with beautifully chromed hinges. It has a clutch, break and accelerator, your usual stuff. However, instead of the familiar floor-mounted gearlever, there is a leather-covered metal wand that controls the direction the wheels take. 'Up' means forward and 'Down' means reverse. When you are done with that, take a look at the finely detailed miniature gate attached with a Hermes-trimmed ball, which controls the Cotal pre-selector gearbox.
To get set on the road, depress clutch, select 'forward', select first on the steering-column 'gate', release handbrake to driver's right, release clutch, and off you go! Its got excellent torque and comes with four reverse and forward gears. To change the gear, just move the lever to the suitable level. With a 3557cc, six-cylinder engine to 'MS' specification producing about 160bhp, this beauty can cruise at an approximate 135km/hr. From a pre-War perspective, this car has got it all. Impressed? Then be there at RM's first Monaco sale on May 1st.
Via: ClassicDriver