The concept of superyacht is evolving. The dimension changes every time a new version hits the sea. The super yachts are becoming more creative in order to differentiate their luxury factor. Joining the league is superyacht from Nourah of Riyad which has become the largest superyacht from Turkey. Donald Starkey is the man behind the plush interiors and exteriors.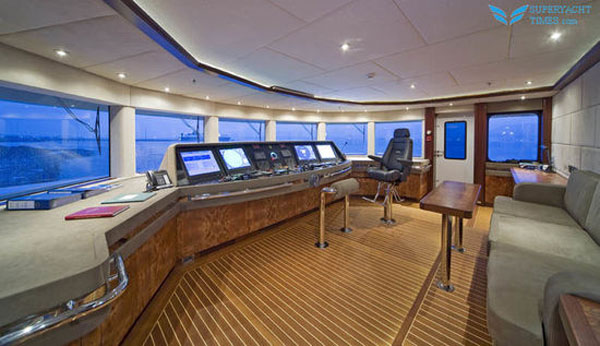 The Turkish superyacht has Caterpillar diesel engine with twin 3516 C 3150 HP, that offers a high speed of 19 knots and a cruising speed of 16 knots.Besides special glasses, this super yacht also boasts of contemporary themed interiors. Shades of natural colors, materials, marble floors and exotic wood paneled bulkheads makes for a splendid décor.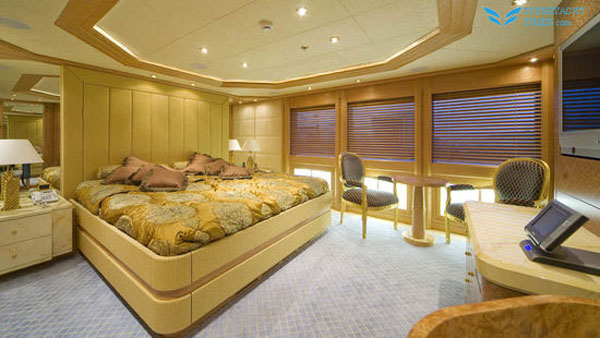 Built-in seating and loose furniture arranged in a majalis style, with a table for gaming is a true example of luxury. Every guest suite has its own unique interiors with either a large king size bed or two extra wide single beds. Besides electronically controlled curtains and programmable indirect lighting, each suite has Hoesch whirlpool baths that have gold-plated fixtures designed by Serdanelli Princess. A private theatre with seating for nine is a highlight of the main deck. In a nutshell, Nourah of Riyad can be best described as a luxurious abode on the seas.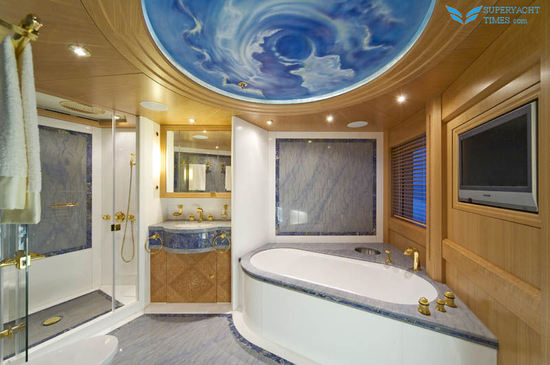 Via: SuperYachtTimes