Armani has introduced its watch collection for the summers. The new Ceramic Collection Giorgio Armani watch is available in bright colors and distinctive rectangular shapes. Available in different colors, bangle bracelet with double deployment clasp, a rigid strap, all circular, steel bezel with a glass, watches were never so much fun earlier. The material used is also very new. A crown shaped key that needs to be turned has a shape of the classic eagle; the logo of Emporio Armani.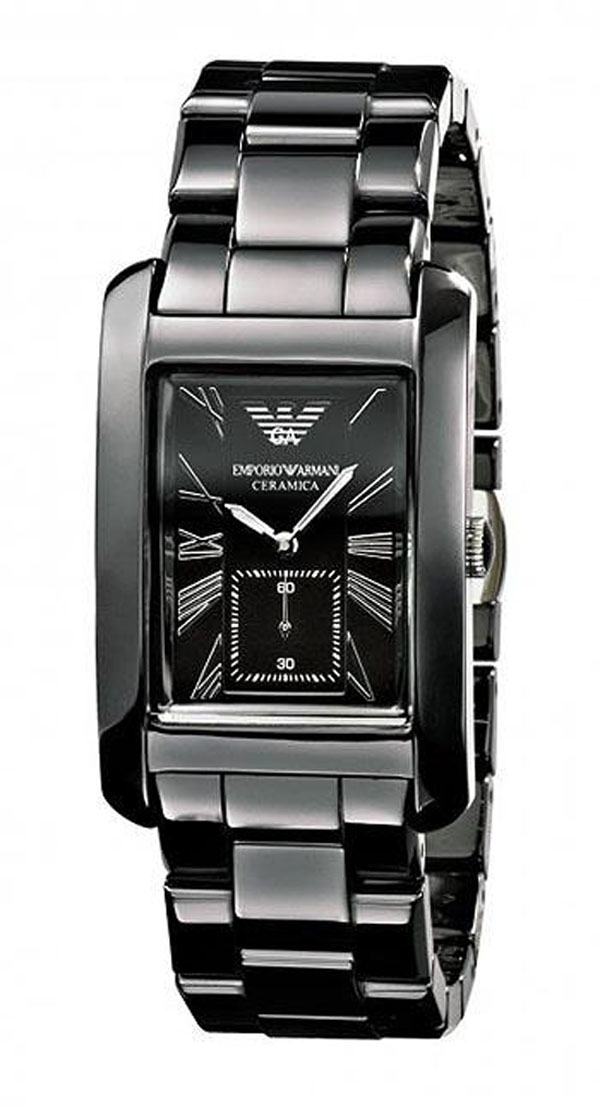 The watch has pearly white markers at 6 and 12. The watch is also available in alligator leather strap apart from the regular one in black and white leather. The classic collection has two round clocks in different sizes and shapes available in either stainless steel strap or black leather strap that slightly resembles a crocodile skin. The dial reflects a ray of sunshine and hour markers are made of silver.
The rectangular watch comes with a stainless steel bracelet. You could also go for a leather strap, for a sporty look. The two models from this collection would start a trend this summer. These watches are not high end in terms of technology but definitely represent fun.
Thanks, Armani !