Long gone are the days when one would buy a high-end turntable. But for all those who love a wider dynamic range, the Unison MK II turntable will surely interest you. Created by the famous Switzerland-based turntable manufacturer, Da Vinci Audio Labs, who believe that all parts must be accurate and work together in sync to make that perfect instrument.
This turntable features the same physical principles of the cutting machine and stylus that one saw in the AAS Gabriel turntable. However, the plus points of the UniSon MK II is that, it is equipped with a highly stable drive basis for the powerful sound, and silent bearings for absolutely zero noise and unnecessary vibrations. Other notable features include a motor and motor control unit, which are separated from the main chassis and is transmitted completely stable power. The perfectly crafted platter consists of an integrated damping system to reduce unwanted resonances from reaching the crucial vinyl/stylus mating.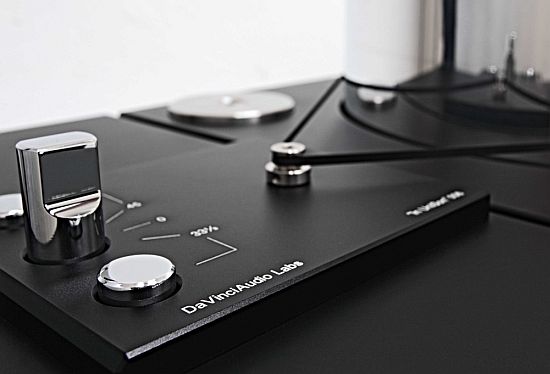 The damping feet developed by them is height adjustable and allows users to make sure that the turntable system is at a perfect level. One also has the option for a second tone-arm. The machine weighs about 160lbs and hence, isn't really lightweight. Only for those who are really into the state of the art turntables, as a pricing of $27,800 might make your pocket very very light!
Via: My-hiend , Enjoythemusic