Day by day in this bling-crazed world we find the most "unblinged" things adorning those sparkling little things. Now who would have thought that your simple scooter could also be blinged-up! Kymco scooters have brought out their customized scooters called "Mitch" which adorn a whopping 100,000 Swarovski crystals to dazzle everyone who lays eyes on these beauties.
The Japanese have been coming up with amazing custom-made scooters in the past, which one has to admit are invariably more impressive than the over-the-top embellished bikes of Orange County Choppers. But this new offering just steals the show! Displayed at the 37th Tokyo Motorcycle Show, this dazzling piece of machinery surely was the cynosure of everyone's eye.  But given the amount of crystal it's got, one can't really blame them.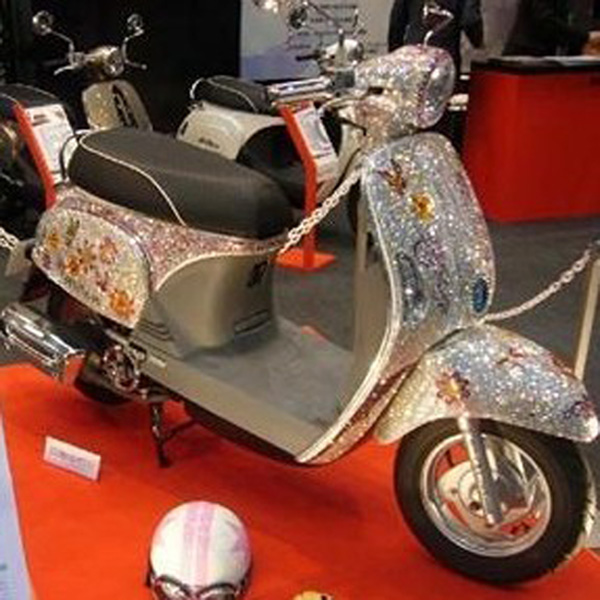 With very classic Vespa- like shape and lovely pictures on the crystal laden body, this would be a dream buy for those girly girls who like all things shiny, pink and pretty. As for guys, it wouldn't be a good idea to be seen on this shiny cute thing.
No word on the price, but all those who might be interested in getting a hold of this and making a few head turns on the road, it sure wont adorn a cheap price tag, considering all that bling!
Via: Tenkai-Japan