General Motors sees big Segways transporting people around in crowded cities of the future. It has unveiled three "urban mobility vehicles", built in collaboration with the people at Segaway presently located in Shanghai. These futuristic vehicles have been christened Electric Networked Vehicles.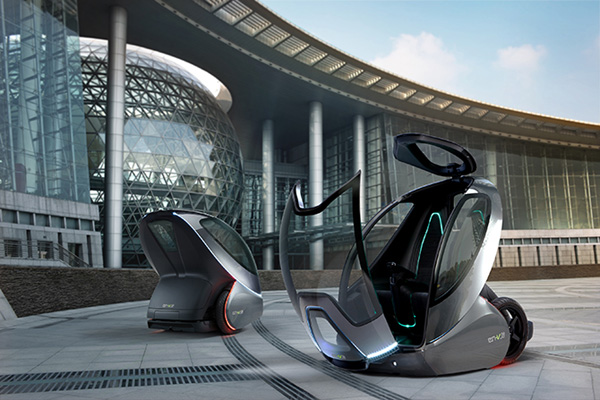 There couldn't be a better place than Shanghai to showcase these, as China has emerged as the largest automobile market in the world. An estimated 60 percent of the world population will be living in urban areas by 2030 and there would be around 2 billion cars running on the roads. Automakers are trying to figure out ways to manufacture cars that are more eco-friendly and less space consuming. The two-seater concepts rolled out by GM with its Chinese partner, Shanghai Automotive Industry are merely one-sixth the size of a conventional car! Made by lightweight materials like carbon fiber, they weigh just 1,000 pounds!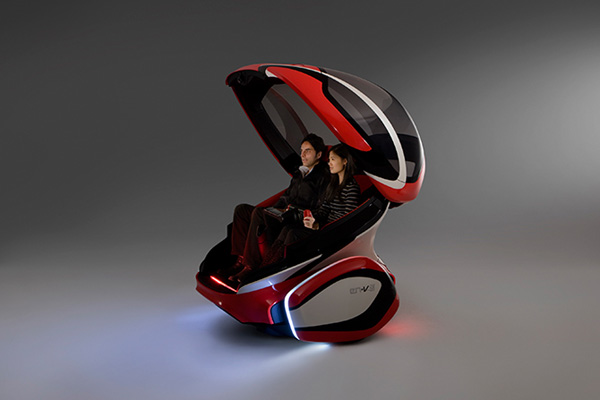 The micro-sized trio has Chinese names. The black one is named Miao (magic), the red one Jiao (pride) and the blue one Xiao (laugh). These names according to Gm emphasize the enjoyable nature of future transportation. These models ride on a common "skateboard" chassis that carries the electric drive-train. This two-wheeled vehicle has motor in each wheel with a lithium-ion battery and can run to speeds up to 25mph. They will also have GPS, distance sensing technology and vehicle to vehicle communications to ease congestion and reduce the risk of accidents. They will be able to "sense" what is around them and react quickly to obstacles. You can either drive them yourself or they will drive themselves.
These are just concepts for the time being but they can translate into reality in the future. For those who want a glimpse into the future can see these vehicles at the World Expo 2010, starting May1 in Shanghai.
Via: Wired