Gianni Versace was a man who epitomized luxury and style. His beachfront villa was a ready example of this fabulous combo. This rococo mansion in the hub of South Beach, Miami, is part of his legacy. Barton G. Weiss, the renowned restaurateur and event impresario has transformed this villa into a 10-room hotel
Christened The Villa by Barton G, the hotel gives the impression of a Roman palazzo, embellished with fountains, frescos, stained glass, and terrace beautified with myriad hues of mosaics. The spectacular suites include Versace's very own bedroom which boasts of nine-foot-wide bed, two balconies, seven closets and a customized oversized shower! Other equally lavish suites include the Medallion suite overlooking the stunning mosaics of the villa, the romantic Venus suite, among others.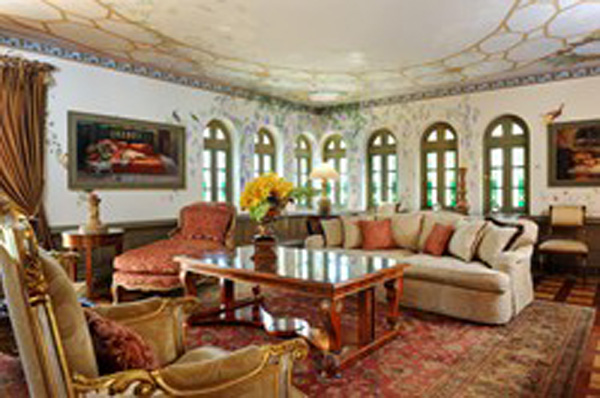 Replete with numerous facilities to pamper you, it boasts of service by British-trained certified butlers, spa services, two private lounges, luxuriant Mosaic Gardens and the Thousand Mosaic swimming pool. All this would come at a starting price of $2,100.
For those who cannot afford this price tag, worry not. Non-guests will be able to get a glimpse of the villa by reserving a table at the Dining Room, which serves delectable modern European dishes served on Versace china. Weiss hopes that this new venture breathes new life into this historic address.
Via: Hospitalitydesign , Intransit