India, the land of many cultures, colors and festivals is a place that is dominated by a communion of various religious beliefs, delicate and exquisite artwork, ancient monuments that defy time, and eclectic cuisines that have won the hearts of millions all over the world. To explore this beautiful creation of God, one has to find ample amount of time and a thirst for exploration, along with a zest for life.
The Indian Railway Catering and Tourism Corporation in collaboration with the Royale Indian Rail Tours Ltd., has now begun a luxury tour package aboard one India's oldest means of transports, the railways. The all new Maharaja Express is the epitome of luxury on wheels, that not only pampers all your senses, but also gives you a glimpse of the Golden Bird, India. The ultra luxury train consists of five carriages for deluxe cabins, six for junior suites, two for suites and one for the grand presidential suite and carries a hefty price tag of $800 to $2,500 per day.
The stunning and lavish interiors of the Maharaja Express have been designed by the Integral Coach Factory and consist of all modern luxury amenities such as, LCD televisions, DVD players, direct dial telephone and high-speed Internet facilities.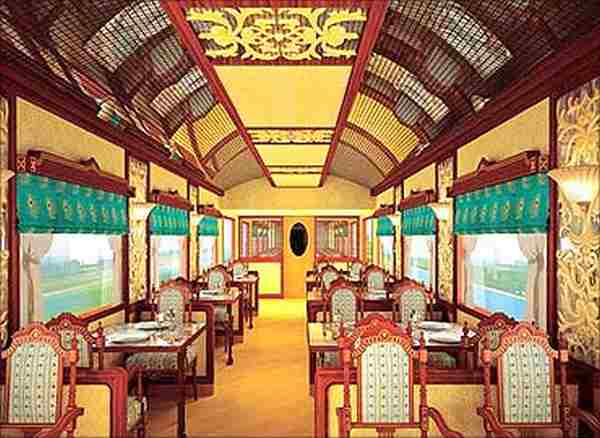 As far as the accommodations are concerned, the Maharaja Express tour packages offer the travelers with a choice of double/twin bedded cabins, with meals, soft beverages, Indian wines, beer and spirits, butler service, guided off train excursions and the enhance the travel experience, the coaches have been built with panoramic windows. The entire package is inclusive of entrance fees, camera fee, transport and guide service. Furthermore, the travelers are provided with high class services such as, complimentary tea, coffee and mineral water on board, porterage at stations, city tour and lunch/ dinner at the city of disembarkation.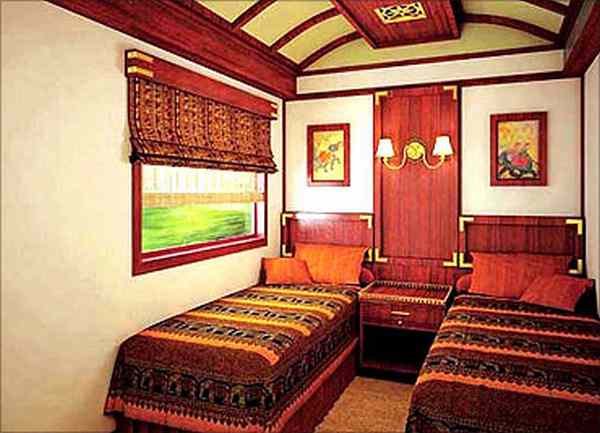 The Maharaja Express is not only luxurious but it has also focused greatly on the security of the passengers, as each of the cabins have been given their own private electronic safe deposit boxes. Also, the Maharaja Express provides a complete insurance cover for all the passengers for dire situations such as the likes of fire, earthquake, theft and terrorism.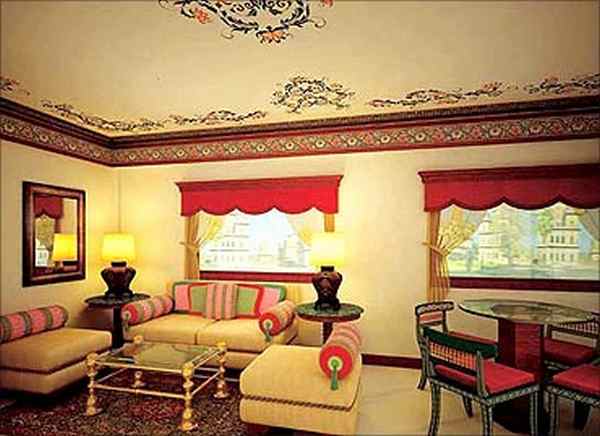 To make the journey truly unique and luxurious in every sense of the word, the Maharaja Express consists of two exquisite and immaculate dining rooms, a bar, an observation lounge, game tables and a wonderful club.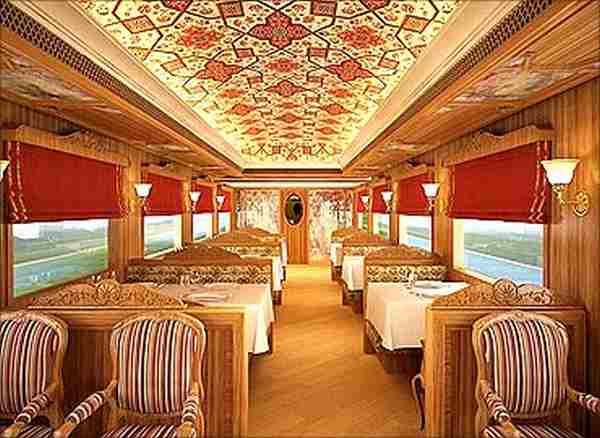 When you are aboard the Maharaja Express, you'll get a feeling of floating in the air, thanks to the train's special suspension system. Furthermore, this highly luxurious locomotive houses a environment friendly toilet system and each of the rooms are provided with a dedicated butler, who is at the beck & call of the passengers.
Check the video clip here:

Via Rediff Business