Carey Lyn is an Industrial Designer based in Los Angeles. She recently revealed to us information about her amazing "Suspend" chair. It is a mono-tube bent chair that is constructed out of super materials around a tube, ands behaves like a hammock. Thanks to a powder coated aluminium tube, it lasts longer.
It even comes with a black suede seat and you could reverse that to show orange. She is also willing to change the design a bit in order to make her consumers happy. It comes with great angled legs which make it one of the greatest looking chairs that I have come across. The chair is expected to cost $1,190 and could just be what you wanted to buy a long time ago.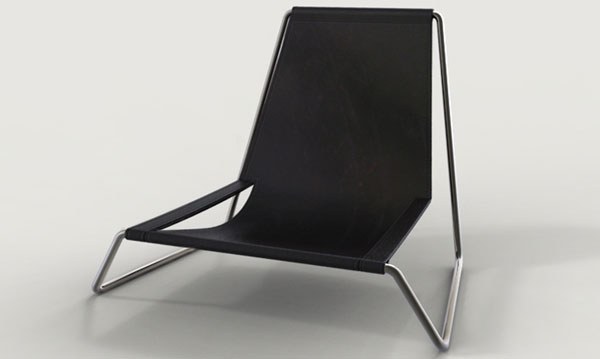 The chair is exceptionally sleek and glamorous. You could use it in the balcony or even in the living room and wherever you keep it you are bound to get a lot of admiring looks. What you need more than the chair is a great collection of books so that when you buy the Suspend chair, you will have enough things to do there. The chair can actually be quite addicting for it behaves like a hammock.