Adam Green is a young graduate from Atlanta in Georgia. His designs are futuristic, well thought of and efficient enough to bowl you over. Being a recent graduate himself, he has designed a reading device specially for students who go to the university.
The Vapor Digital Reading Device and Wireless Router allows teens and college students to perform their assignments, do research, read up and complete tasks without having to carry the burden of a laptop. It comes with a great OLED touch screen interface and allows the user to watch videos, take notes and create bookmarks. The stand allows the device to be kept in an upright position so that youngsters do not slouch.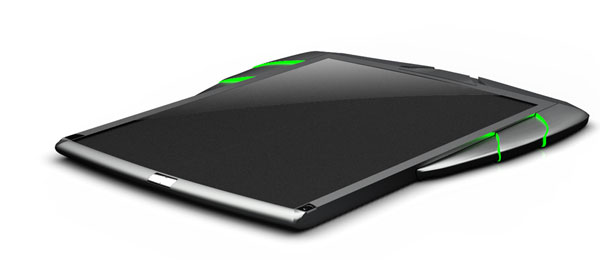 Moreover, the wireless router can be used as a local hotspot and also as location specific archive centres. Students can access libraries and other such data using the router. It pretty much does everything that a laptop does and is priced $300 which is really cheap. It is inexpensive and does everything that a student would require. Adam Green certainly has a great future in the field of design.