Y3K Due, a luxury sports yacht from one of the most famous yacht designers in the world, Wally, has now been given an all new sales agent, called YCO, that has now put up the sleek and splendid yacht up for sale with a price tag of a little over eleven and a half million dollars or $11, 613,870 million to be precise.
The Y3K Due is a luxury sports yacht that not only has the features and the power of the sports yacht, but also boasts of the facilities and the niceties of a luxury cruiser. The Due sports highly durable sails that, attribute to the boat's incredible performance, along with an exquisitely designed and adequately ventilated interior. The entire interior of the yacht is made from from carbon fiber, cherry wood and light linen, thereby giving its passengers with the best in comfort, performance and reliability.

The Y3K Due comes with a master suite and two guest cabins, wherein the master suite is comprised of two queen size beds, along with adequate storage capacity. The suites are designed to have a shower room attached to each of the suites. Furthermore, the main salon of the yacht is comprised of a dining table, that can accommodate eight people and a fully equipped galley has also been provided, which is easily accessible from the salon.
You can check out all the specifications for the Y3K Due here.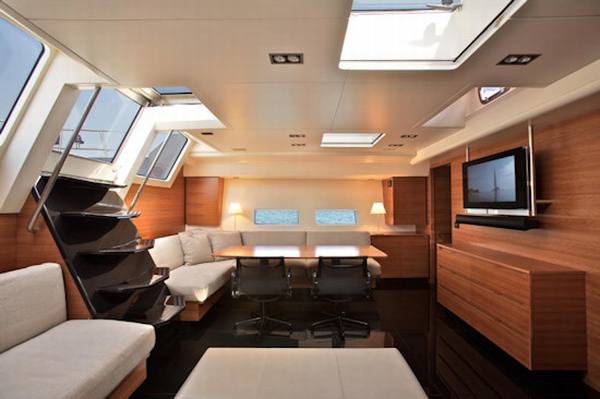 Via Super Yacht Times