After going through the pictures you must be wondering if the artist ran short of canvas! At Maison Et Objet, 2010 held at Paris, this must be the look on everybody's face! Frédérique morrel, a French firm, introduced its 'passe murailles' collection, which means 'the slice of life'.
All the artifacts shown in this collection are hand made and unique (as each work of art is made from tapestry pieces in a way that establishes a connection between the themes!).Frédérique morrel, is led by a couple, has come up with an idea which not only helped it create these magnum opuses but it also saved the craftsmanship involved in the embroidery from going waste.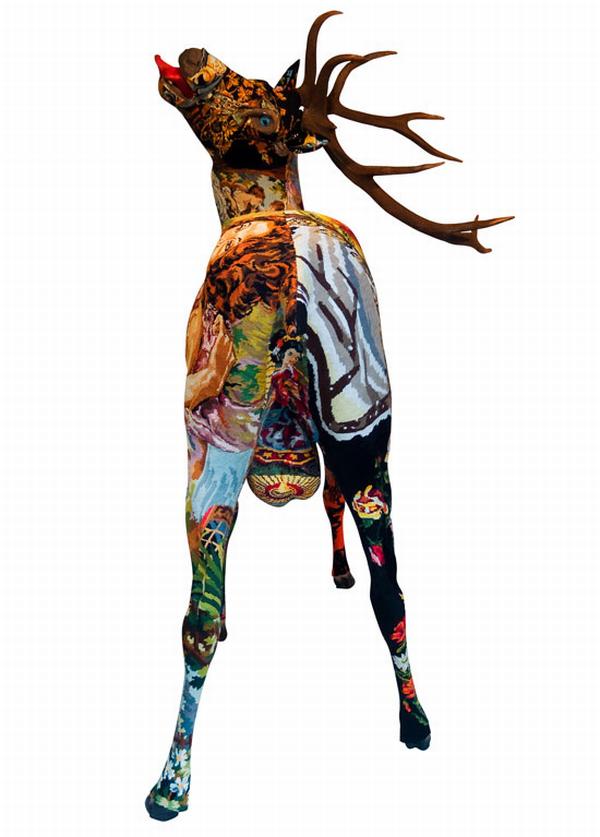 They collected embroideries from all the sources (like an old tablecloth, cushion covers, old dolls etc) and then assembled it together to give each artifact a distinct character. Some of them have real antlers fixed on them to make them look real in an artistic way!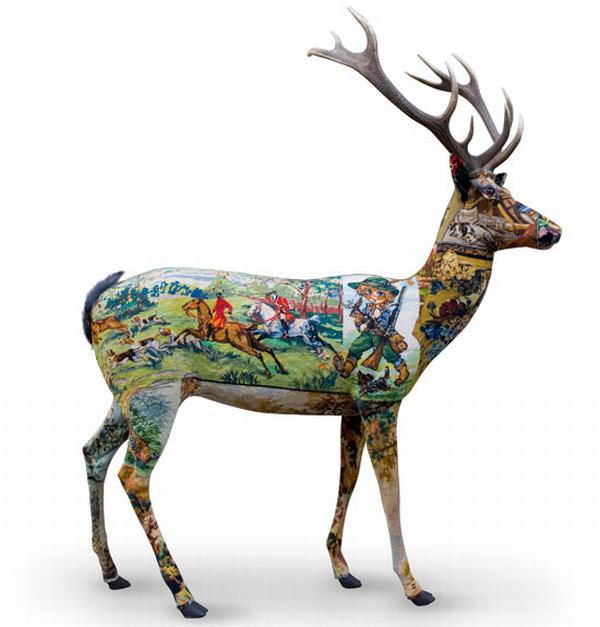 The moulds of the art pieces shown in the pictures are made from polyurethane taxidermy and then these moulds were covered in vintage needlework. The finishing of these creations is such that nowhere you would feel that these are recycled or have been made up of articles taken out from dump.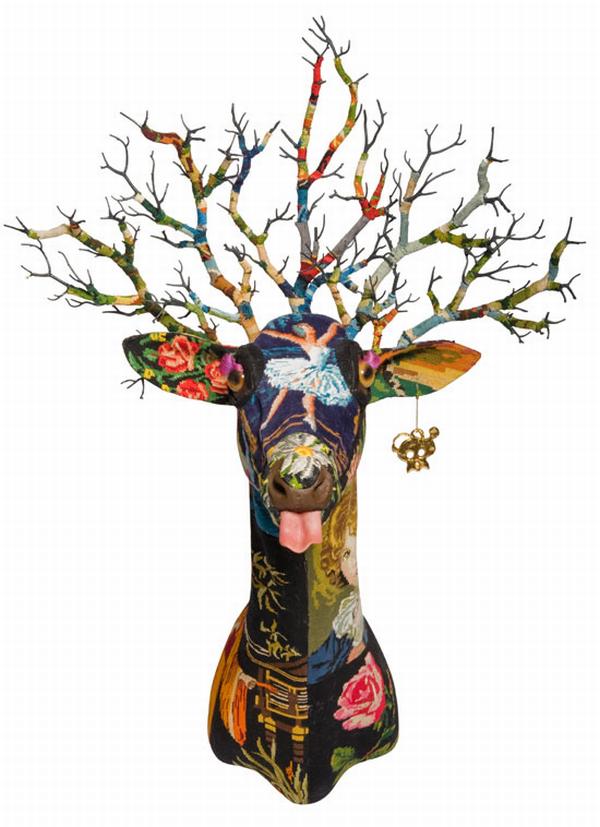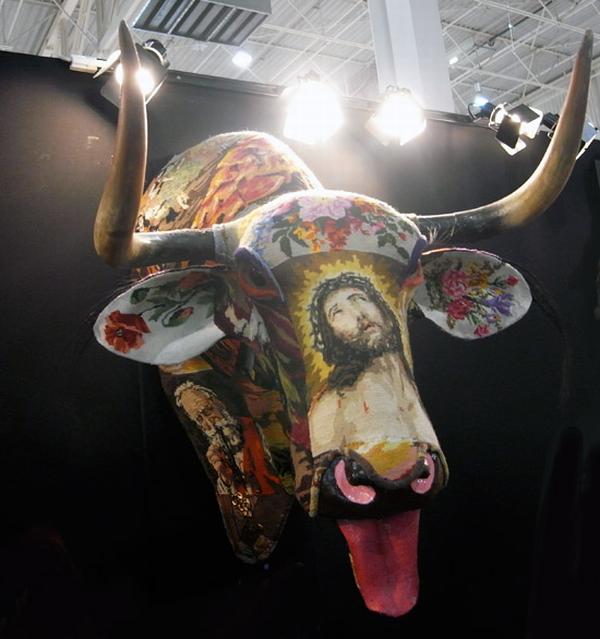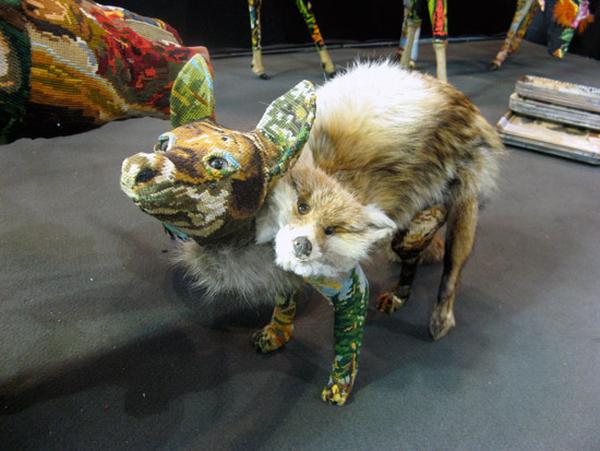 Via: Design Boom